Client: The British High Commission
Product: Golf Sports Umbrella UK 
Customisation on umbrella: screen print on outside of umbrella
The British High Commission required premium umbrellas for visiting diplomats. An organisation coordinating some of the world's most important people, the umbrella needed to be more than reliable, have a premium finish and stand out.
Our design team got to work and came up with a bold single canopy umbrella with a colour matched handle which is sturdy and made for repeated use.
The all over print to achieve the largest possible print of the Union Flag print on the umbrella draws attention to this umbrella and the plain blue panels are matched in to the flag blue.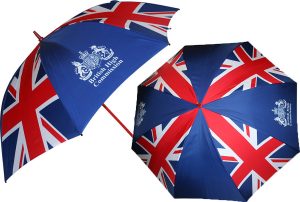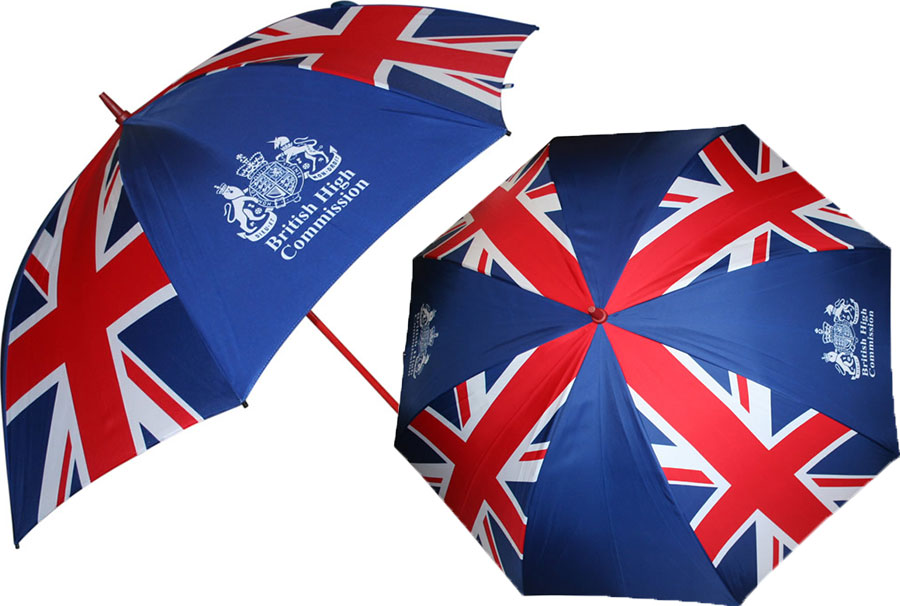 " Super efficient and quick turnaround on these great umbrellas! "
British Embassy