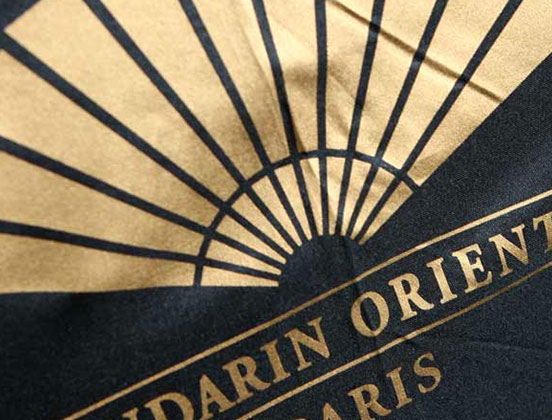 Metallic printing and special effects
We use a variety of inks and print effects for the reproduction of metallic logos and detailed metallic printing on umbrellas.
When we are metallic printing on umbrellas, don't use Gold coloured ink we use real gold! Our gold and silver inks contain tiny quantities of the base material, giving the print an iridescence.
We can also match this in with gold material for perimeter tape or colour matched rib tape.
Foiling is another superb method of decoration, where metallic foils are used instead of print. This is a more expensive process – but the effects are stunning. Metallic foils for umbrellas come a large range of colours and textures.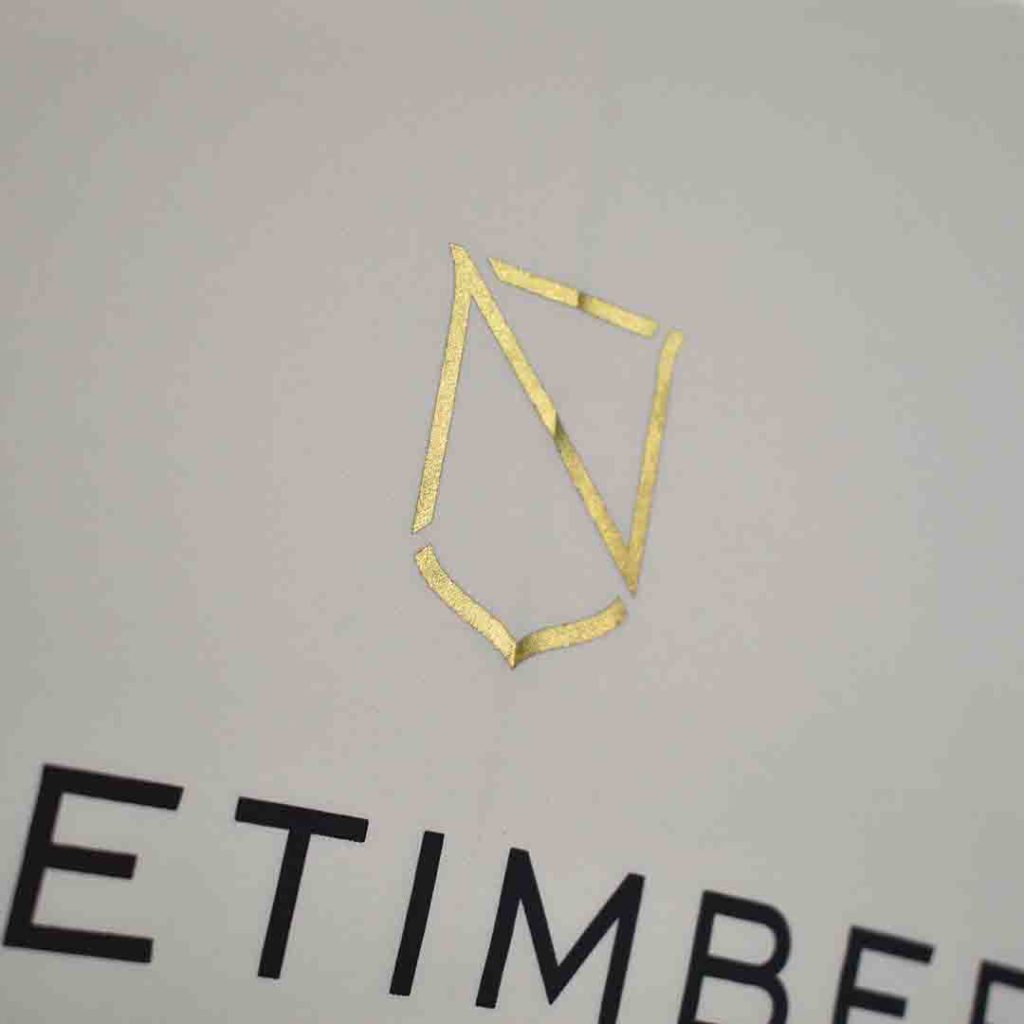 Umbrella Workshop are specialists in umbrella manufacture and superb customisation. Our umbrellas are premium quality and include a 2 year guarantee, as standard. This can assure you that your umbrella won't let you down. We manufacture different models of umbrellas, including golf umbrellas, walking umbrellas and folding umbrellas.
Customising an umbrella varies in decoration options. Pantone matching, digital printing, all over print, and double canopy print are a few of these. These umbrella customisations are a great place to start when personalising an umbrella for your brand. All over print, and double canopy printing, enables you to apply different designs to the inside and outside canopies of the umbrella. Pantone matching can ensure that the correct brand colour palette is applied to the umbrella.
Internal map printing on umbrellas is another customisation, and is a unique choice that is especially popular with property developers, real estate and hotel clients. Other ideas for personalising umbrellas include customised umbrella handles, coloured umbrella shafts or coloured perimeter and rib tape on umbrellas.
More premium bespoke umbrella options include engraved handle rings, and umbrella carry cases. Both of these, are great ways to include subtle branding. Personalised umbrella carry cases work well for sports umbrellas and golf umbrellas, particularly. For example, customising umbrella carry cases with a company logo. By doing this, the brand presence is still evident, even when the umbrella is closed and being transported around a golf or sporting event.
Another way to reinforce branding, is with printed tie wraps and woven labels. These are great way to reinforce the presence of the brand logo or an understated brand stamp, or slogan.
Along with customised branded umbrellas, we also manufacture bespoke bags. Find out more about our bags, and complete your branded portfolio of merchandise with branded metalwork, drinkware and much more.