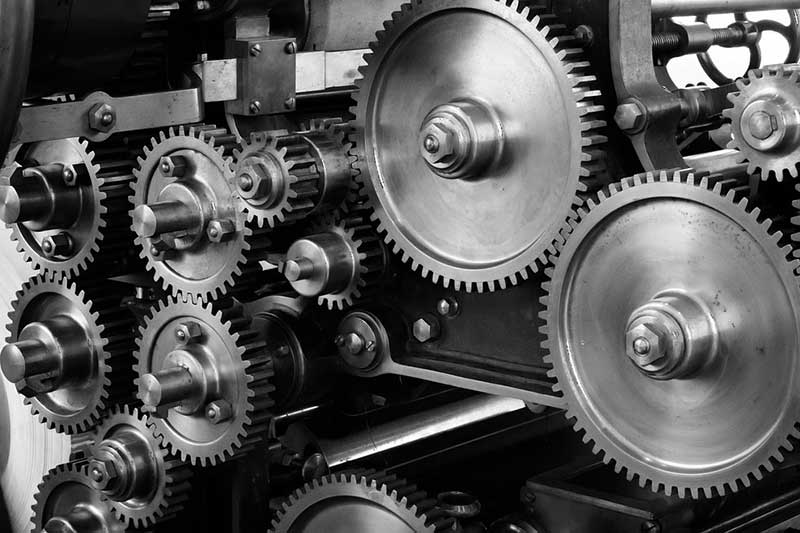 Gifts are powerful. While digital may be the darling of every marketer's eye today, branded promotional giveaways remain tried, tested, and effective. Nearly everyone will remember your business if you give them a useful freebie, like a branded umbrella or bag, according to the Advertising Specialty Institute. Trade show attendees are also more likely to think positively of your business if you give them branded items.
To truly make memorable branded gifts, you have to ensure the element that represents your brand the most–the print–is crisp and long-lasting. With the surplus of printing methods today, it can be difficult to pick one that best suits your needs. The commercial printing industry is a fast-moving field. New printing methods are constantly being developed for better, or cheaper, output.
Traditional machine printing, as its name suggests, uses specialised units to transfer the design onto the printing material. These printing lines typically consist of big, rubber rollers people often associate with printing presses. This type of printing remains the most popular and economical for big printing jobs.
Digital printing has been around for a while now but is still relatively modern compared to traditional machine printing and uses inkjet or laser printers. Prints are typically sent directly from the computer to the printer. Colours are transferred via heat and static onto the material. Digital printing is often best for jobs that require customising each print, such as for changing numbers or names.
Hand printing is the oldest form of printing out there requiring a human worker to prepare designs and manipulate tools. While obviously slower than digital or machine printing (and thus much harder to scale with automated machinery), hand-printing methods can provide more accurate results, especially if you're printing on uneven surfaces like mugs, because workers can better manoeuvre and adjust around curves and corners.
Let's break down some of the specific techniques that fall under these two types of printing.
Machine Printing Methods
Offset Lithography
In offset lithography, or commonly known as just "offset", prints are transferred to a rubber rollers–typically called a "blanket"–via a metal plate burned with the design. There are typically four plates involved in the process, one each for black, cyan, magenta, and pink ink. The ink on the metal plate is imposed onto the blanket, which then transfers it onto the material.
Offset printing, while popular for printing on paper, can be too pricey for small print jobs. Machines are specially set up and plates custom-made for each job. Designs can also be difficult to change without adding to the price considerably.
Flexography
This printing technique is largely similar to offset, using a flexible rubber plate to transfer the print onto the material. The main difference is in flexography, the plate comes into contact with the printing material, whereas in offset, ink travels from the metal plate, to the blanket, then onto the material.
Flexography tends to be more versatile than offset. Offset needs flat, smooth surfaces to print on. Thanks to the flexibility of the rubber plates used in the process, you can use flexography to print on more irregularly-shaped items.
Digital Printing Methods
Direct To Garment (DTG)
Designs are directly printed onto the material using inkjet printers, and is best for materials like canvas, cotton, twill, or jersey fabric. Because designs are transferred directly from the computer, brands get to pick from a wider, more complex range of colours. This versatility makes direct-to-garment printing ideal if you're looking to print intricate, colourful designs, or are working with soft fabric. This printing method is used for printing complex designs on umbrellas as it's great for producing intricate detail.
While many prefer DTG, especially for t-shirt printing, it can be limited. The method doesn't work with pure polyester materials. It can also be challenging to print vibrantly on dark fabrics using this process. Printers work around this limitation by creating a white layer for the design to sit on, although this layer can look quite noticeable if the alignment with the design is off by even a small amount.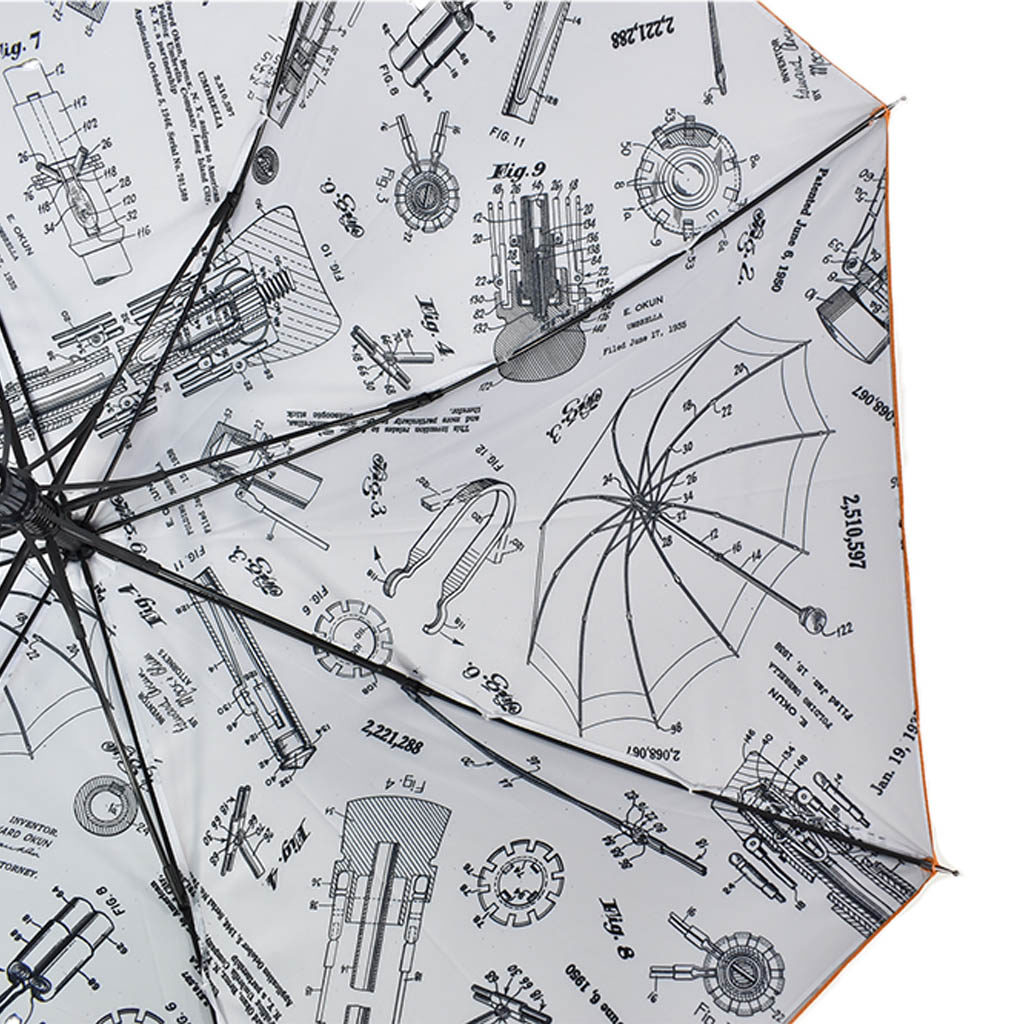 Sublimation Printing Method
Another printing method, sublimation works by printing the design on special paper called sublimation paper, then transferring it over to the material using heat. In fabric printing, sublimation is popular for its ability to transfer ink into the seams itself, instead of just layering it on top. This makes the print less likely to fade or crack over time. It is also one of the few techniques that can reliably print from edge-to-edge, which makes it ideal for brands looking to print on entire shirts or umbrellas.
The main downside of this technique is that it works only for lighter coloured polyester or polyester blend fabrics–there is no white ink for sublimation. Using cotton will make the colours look washed out, even potentially fading over time. Brands looking to print smaller designs or in smaller quantities may also save more and see the same results with DTG or screen printing.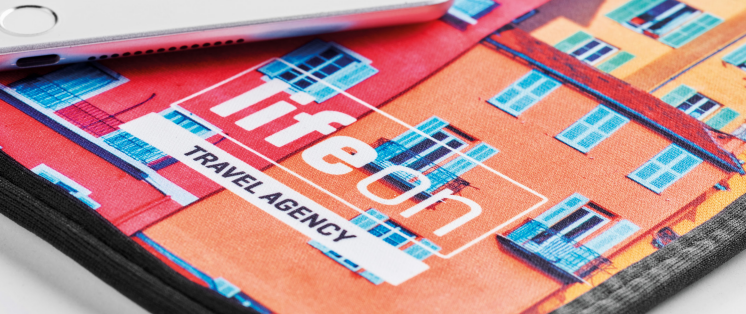 Hand-printing methods
Heat Transfer
Heat transfer printing works similarly to decals. The design or logo is printed onto transfer paper. A machine then presses the design onto the material using pressure and heat.
This method typically costs less than offset printing, but can take longer due to the time it takes to prepare the design, which is usually cut and positioned manually by workers. The texture of the logo can also differ from the surrounding material–usually feeling more matte and looking more translucent–because the process also embosses a layer of the transfer paper onto the material.
Screen Printing
One of the oldest printing methods still widely used today, screen printing is known for its higher quality finish and versatility. It works by creating a mesh stencil of your design or logo, which is then hand-transferred to the material, then dried with a heat gun or a flash cure unit and made to set fully overnight.
Unlike most printer-based methods, you can use virtually any material: wood, smooth surfaces, fabrics, plastics. While cotton and more absorbent textiles usually work best with screen printing, there are solutions printers can use to get ink to stick better to less porous materials like nylon and polyester. This method is most commonly used for our umbrellas with logo designs or simple prints on single panels.
There's more to the marketing power of branded giveaways than the appeal of free stuff. Items that are poorly produced reflect poorly on your brand's commitment to quality. Choosing the right printing method for your chosen fabric or material will go a long way in ensuring your customer remembers you for quality, not cracked or faded designs.