Umbrella fact: we're fascinated with umbrellas. We see a direct impact of the weather changing outside, with our UK office phone ringing consistently from September to May, with the mostly daily occurrence of rain outside of our windows. We do a little rain dance and help our clients with ordering their branded umbrellas that they give to clients, employees or use for interesting displays, events and performances.
We're sharing with you, interesting things we've learnt about umbrellas in ten years of manufacturing them. If you've got more to add, then do let us know, we're always pleased to learn more.
Five unusual umbrella facts
1. Recycled umbrellas have muscles
Recycled umbrellas have muscle. They are waterproof, storm proof and can be personalised! We're not content with the throwaway cheap umbrellas that are seen discarded on the street or end up in landfill, we've only ever manufactured premium quality umbrellas that last a lifetime. Our umbrellas have a two-year guarantee for quality. We've taken this a step further, we are now manufacturing recycled umbrellas. Recycled plastic bottles (RPET) can be made into a fully functioning, storm proof umbrella and personalised with print. There's an umbrella fact for you!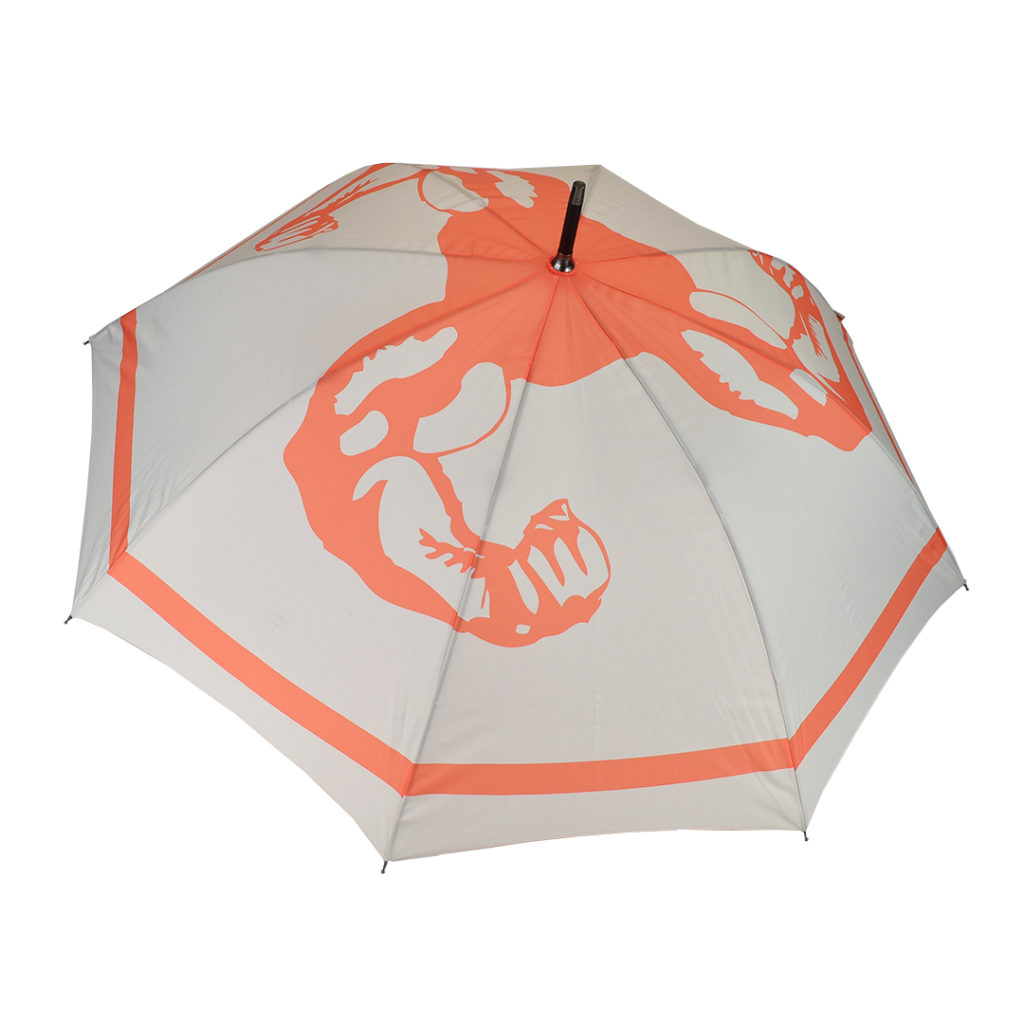 2. Women were umbrella trail blazers
It was women who championed the umbrella before men took up the habit of carrying them. Identified as early as 1708, women were using the umbrella to protect them from the outdoor elements, women were also able to accessorise their outfits with accompanying umbrellas. Kersey's dictionary references an umbrella as 'a screen commonly used by women to keep off rain.' Another umbrella fact for you – it was John Hanway, a philanthropist and traveller from London who took up using the umbrella and was vilified and laughed at for carrying it by Hackney coachmen.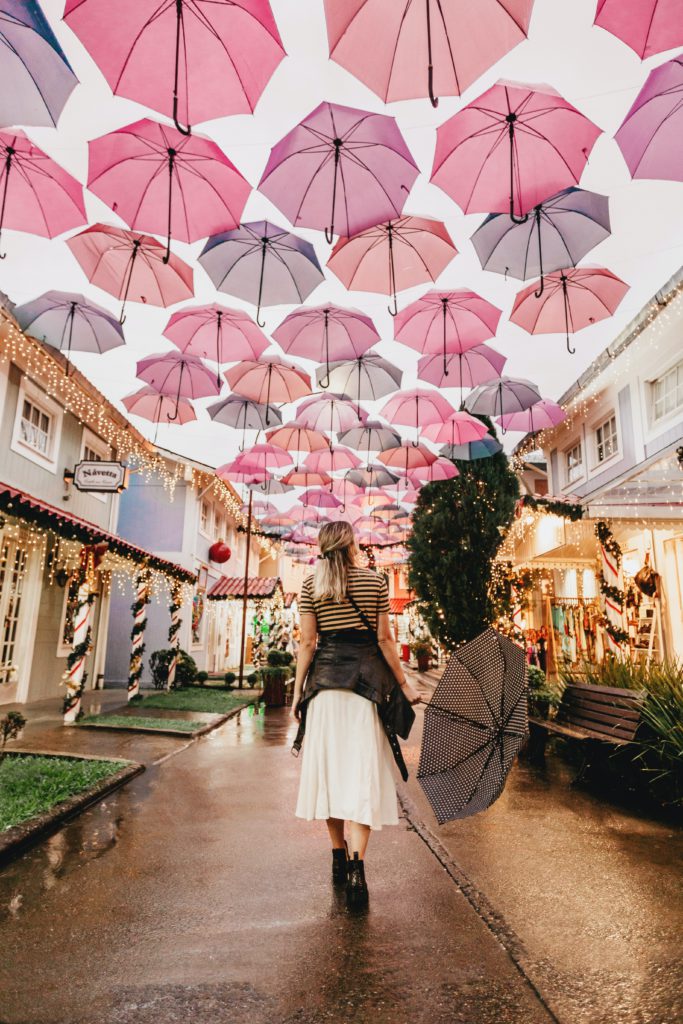 3. An umbrella makes you credible
Widespread use of the umbrella in Europe was promoted by Princess Palatine in 1712. Her use encouraged the aristocracy to accessorise with an umbrella. A Paris magazine in 1768 is reported to have advised that without an umbrella, one is considered vulgar!
"The common usage for quite some time now is not to go out without an umbrella, and to have the inconvenience of carrying it under your arm for six months in order to use it perhaps six times. Those who do not want to be mistaken for vulgar people much prefer to take the risk of being soaked, rather than to be regarded as someone who goes on foot; an umbrella is a sure sign of someone who doesn't have his own carriage." (Source: Wikipedia)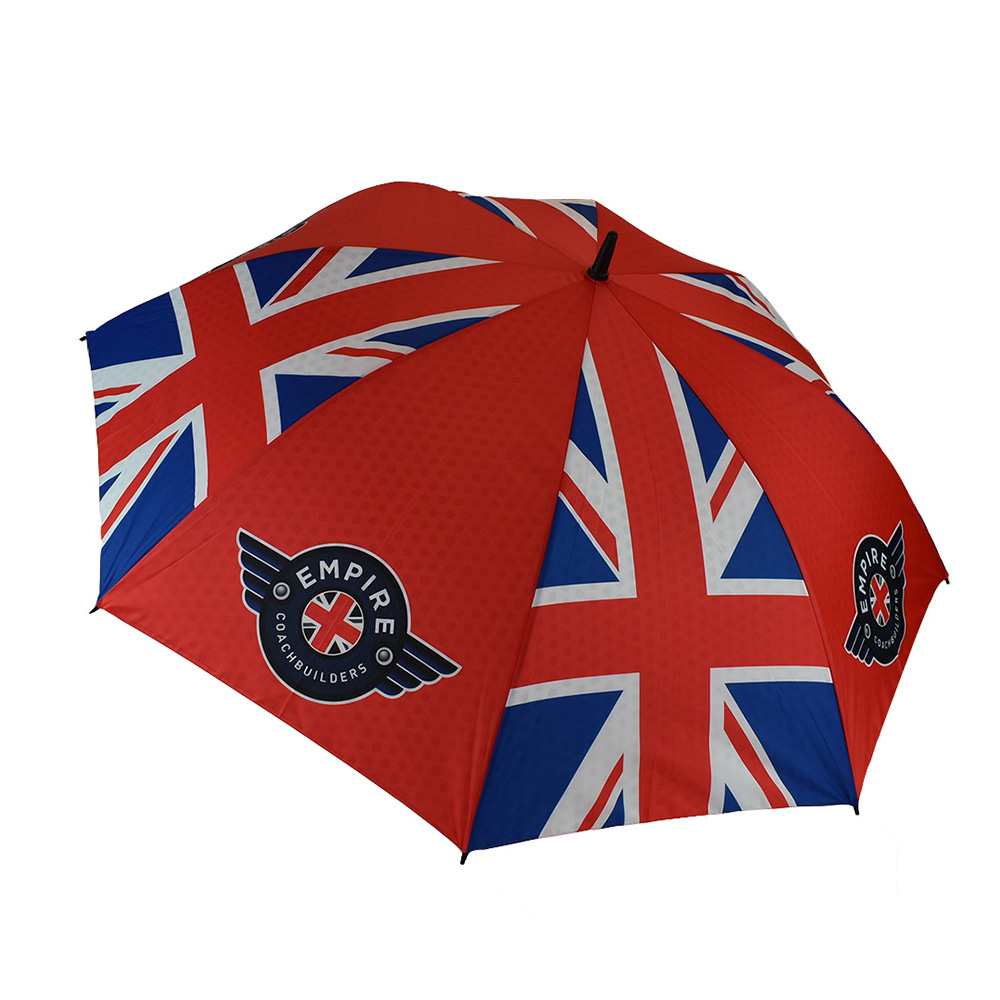 4. Umbrellas used to be called Robinsons
"I covered it with skins", he says, "the hair outwards, so that it cast off the rain like a penthouse, and kept off the sun so effectually, that I could walk out in the hottest of the weather with greater advantage than I could before in the coolest."
The book, Robinson Crusoe by Daniel Defoe refers to the protagonist creating his own umbrella which imitates one he'd seen in Brazil. From this, the umbrella was referred to as a 'Robinson' for many years before is slowly phased out.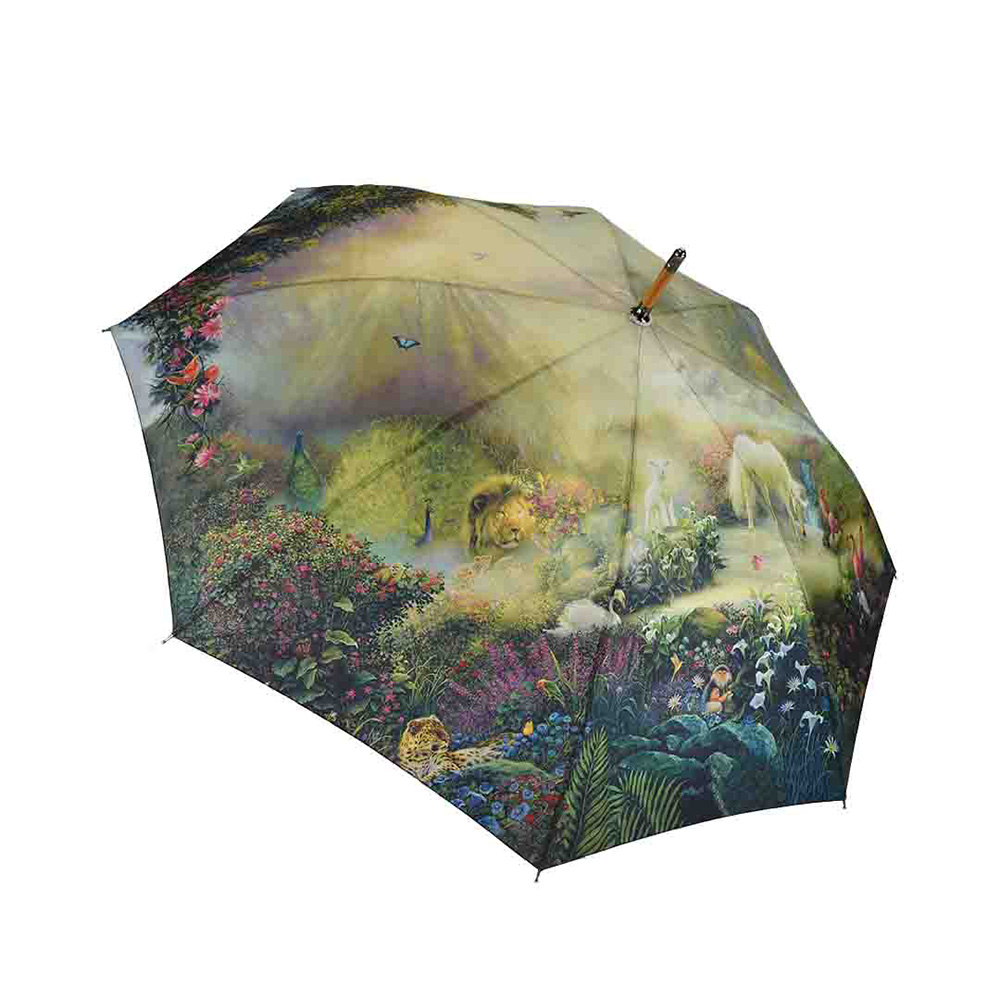 5. National Umbrella Day is February 10
National umbrella day is celebrated across the world to pay homage to our reliable best friend. This important invention keeps us dry when it rains and protects us from the sun when it shines. Join us and celebrate our humble umbrella.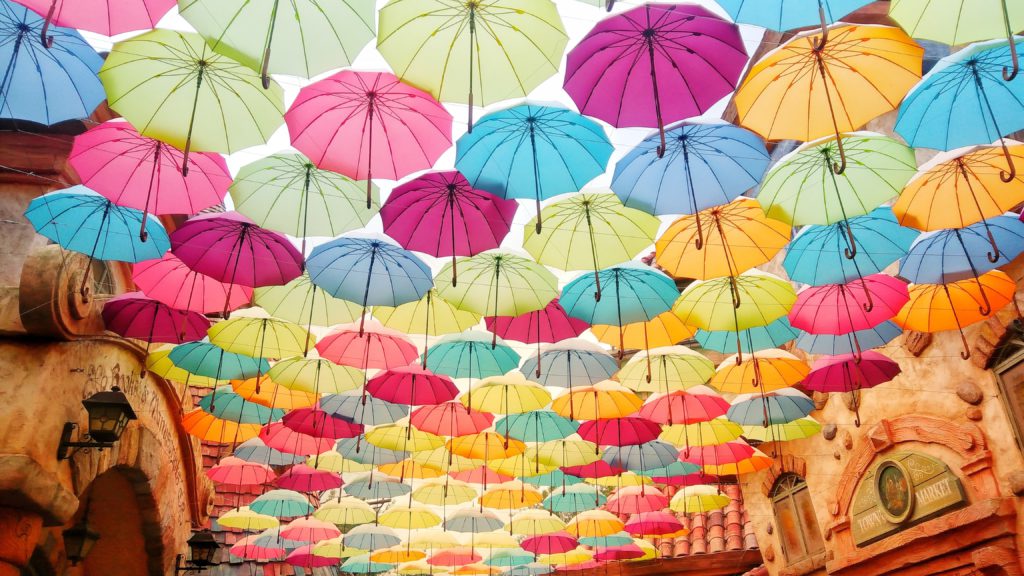 More umbrella facts: history of umbrellas
Umbrella fact that didn't make the list is that they have a long, enduring history and have been depicted in the history books for more than 4000 years in Greece, China and Egypt.
They've come a long way from the sunshades and paper umbrellas that evolved into protection from the rain. Gaining popularity in the 17th century, the umbrella took various forms and became more popular with Europeans to protect them from the rain.
Fast forward to now and the umbrella is a staple in most people's handbags or the boot of a car. In fact, they feature in the top 5 most popular items left in the London Underground with more than 10,000 getting left on the tube.
Types of umbrellas
Umbrella fact! There are three models of umbrellas to choose from. The golf umbrella , which is a large model, favoured in the sports industry due to its large branding estate across all 8 panels. The Umbrella Workshop offer this model with various differences including a vented option plus an automatic or manual opening function.
The walker umbrella has a crook handle and can be in wood or a slick black silicon and gun mental finishes. This umbrella is smaller than the golf umbrella that can be used to weave through urban spaces, but still large enough for applying visible branding.
Telescopic umbrellas also known as folding umbrellas are the smallest model and can be folded down to fit in a bag when not in use. Often accompanied by a carry case that can be printed or Pantone matched to suit the panels of the umbrella. The handle can be changed on this model to either be small to sit in a hand or a crook handle in wood for a deluxe feel to a telescopic umbrella.
The Umbrella Workshop only uses premium quality materials. This includes high quality polyester called pongee, as well as recycled RPET and different printing methods to create unique branded umbrellas that are built to last.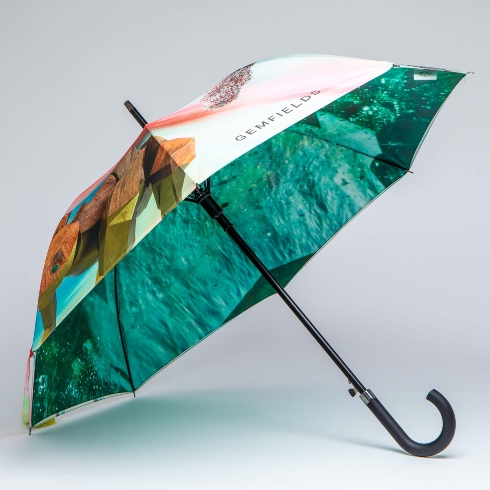 What can we do for you? The Umbrella Workshop.
Wurlin-The Umbrella Workshop are not just fascinated with umbrella facts, we are specialists in bespoke umbrellas, bags, packaging and customised merchandise. Progressive and flexible, we work with creative agencies and brand owners to diligently explore concepts and develop custom branded solutions. Experienced in sourcing products with a global supplier reach, we are trusted partners to clients for innovative manufacture, structured project coordination and international distribution.