When it comes to corporate branding, every detail matters, even the seemingly mundane items like umbrellas. In recent years, corporate umbrellas have evolved beyond their utilitarian purpose and become stylish accessories that can enhance your company's image. Whether you're using them as promotional items, gifts for employees, or part of your marketing strategy, here are some trending design ideas that can make your corporate umbrellas stand out.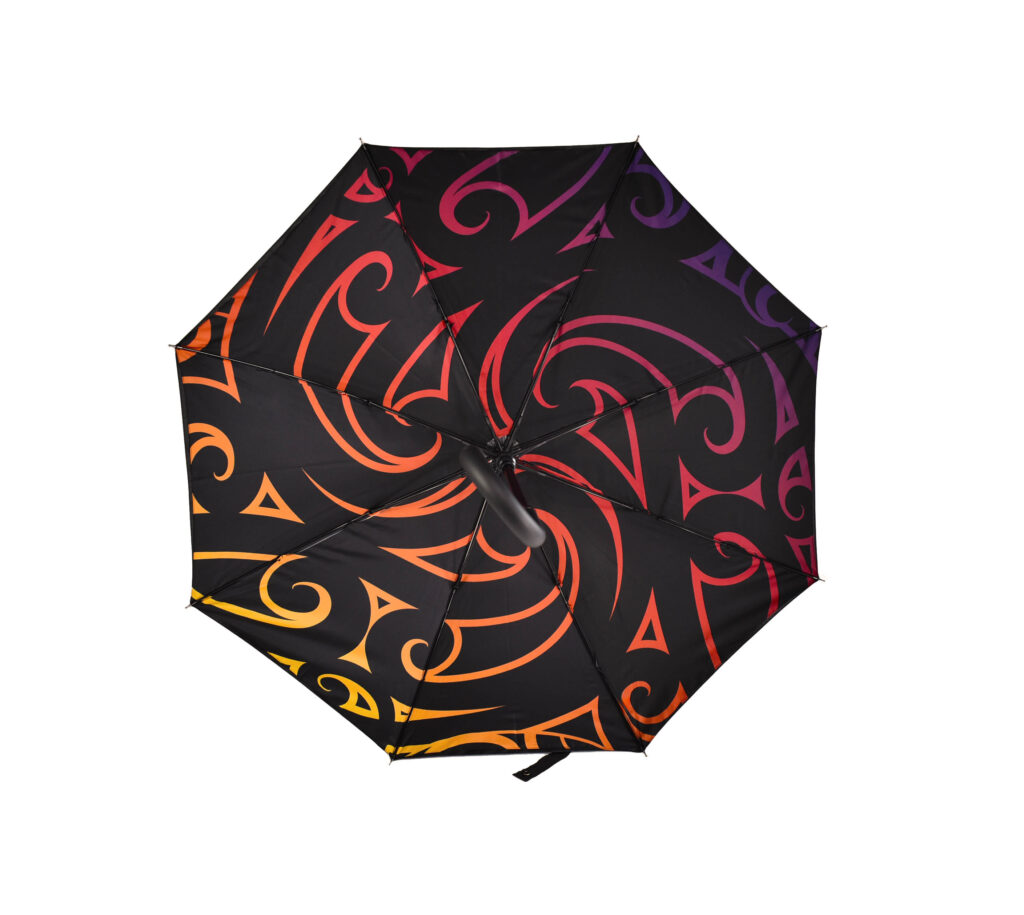 1. Printing on the Inside Canopy
One of the most popular trends in corporate umbrella design is to print on the inside of the canopy. While the outside of the umbrella can showcase your logo and brand colours, the inside offers a hidden canvas for creativity. Printing on the inside canopy can be a surprising and delightful detail for anyone opening the umbrella. You can use this space to share your brand's story, display motivational messages, or create a captivating visual experience.
Imagine opening an umbrella and being greeted by an inspiring quote or a stunning image that resonates with your company's values. This unexpected touch can leave a lasting impression on your clients, partners, and employees. Moreover, it's an excellent way to engage your audience and spark conversations about your brand.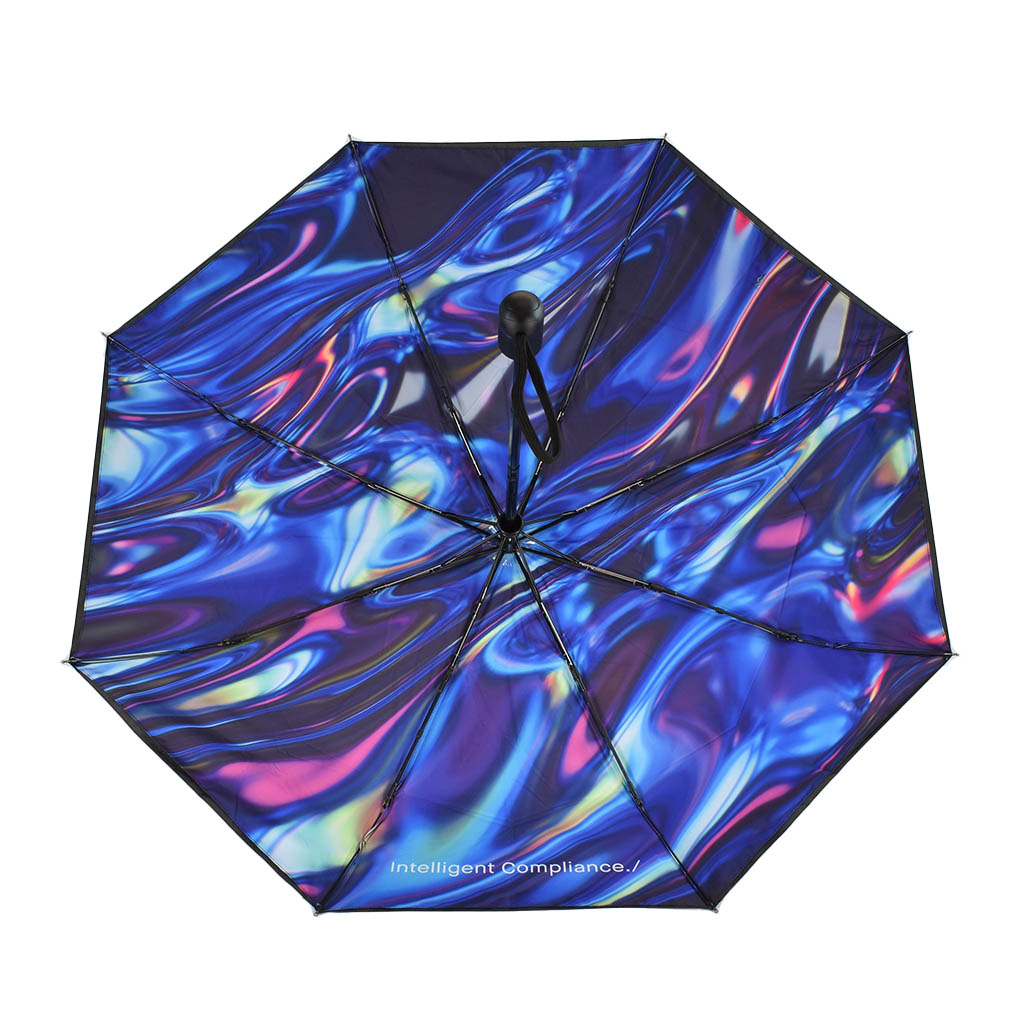 2. Engraved Handle Rings
The handle of an umbrella is often an overlooked aspect of its design, but it's also an opportunity for customisation. Engraved handle rings have gained popularity in the world of corporate umbrellas. These rings are typically placed at the top of the handle and can feature your company name, logo, or a short message.
Engraved handle rings add a touch of sophistication to your umbrellas and make them instantly recognizable. They provide a tactile element that can enhance the overall user experience, making the umbrella feel more luxurious and well-crafted. Additionally, engraved handle rings are a subtle yet effective way to reinforce your brand identity.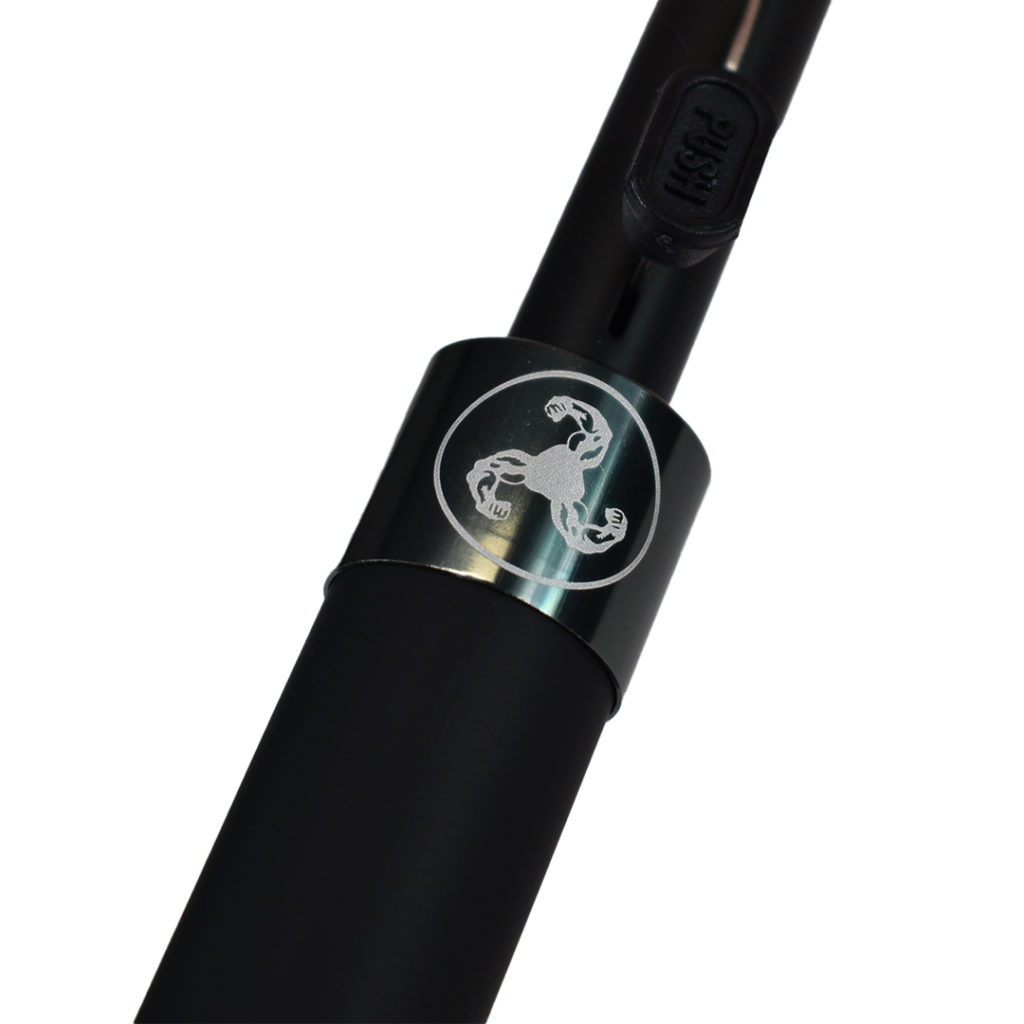 3. Photo Prints
Photo prints on umbrellas are a fun and eye-catching design trend that can create a strong visual impact. Whether you choose to display stunning landscape images, team photos, or product shots, photo prints on umbrellas are a creative way to showcase your brand's personality. They can be particularly effective for businesses in the tourism, fashion, or photography industries.
Photo prints add a unique and personal touch to your corporate umbrellas, and they're bound to catch people's attention. They can also be used to tell a story about your company or promote specific products or services. Furthermore, the vibrant colours and high-resolution prints on the canopy can make your umbrella an instant conversation starter.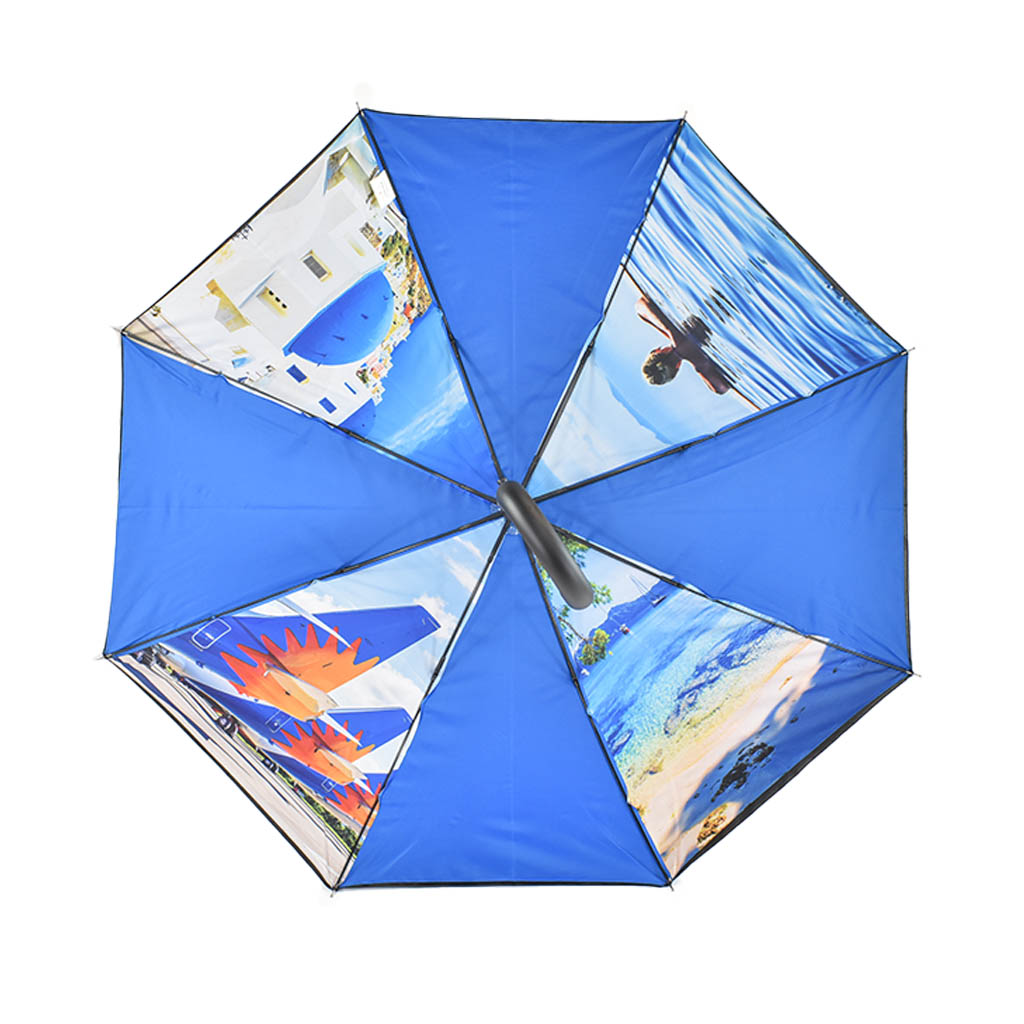 4. UV Printing
UV printing technology has revolutionised the customisation of umbrellas. This method allows for high-quality, full-colour printing that is resistant to fading and scratching. UV printing is perfect for intricate designs, gradients, and fine details, and it ensures that your branding stays vibrant and sharp for a long time.
With UV printing, you can be more creative in your corporate umbrella designs, and it allows for a broader colour palette. It's a reliable choice for making a lasting impression, and it ensures that your umbrellas can withstand various weather conditions, from bright sunshine to heavy rain.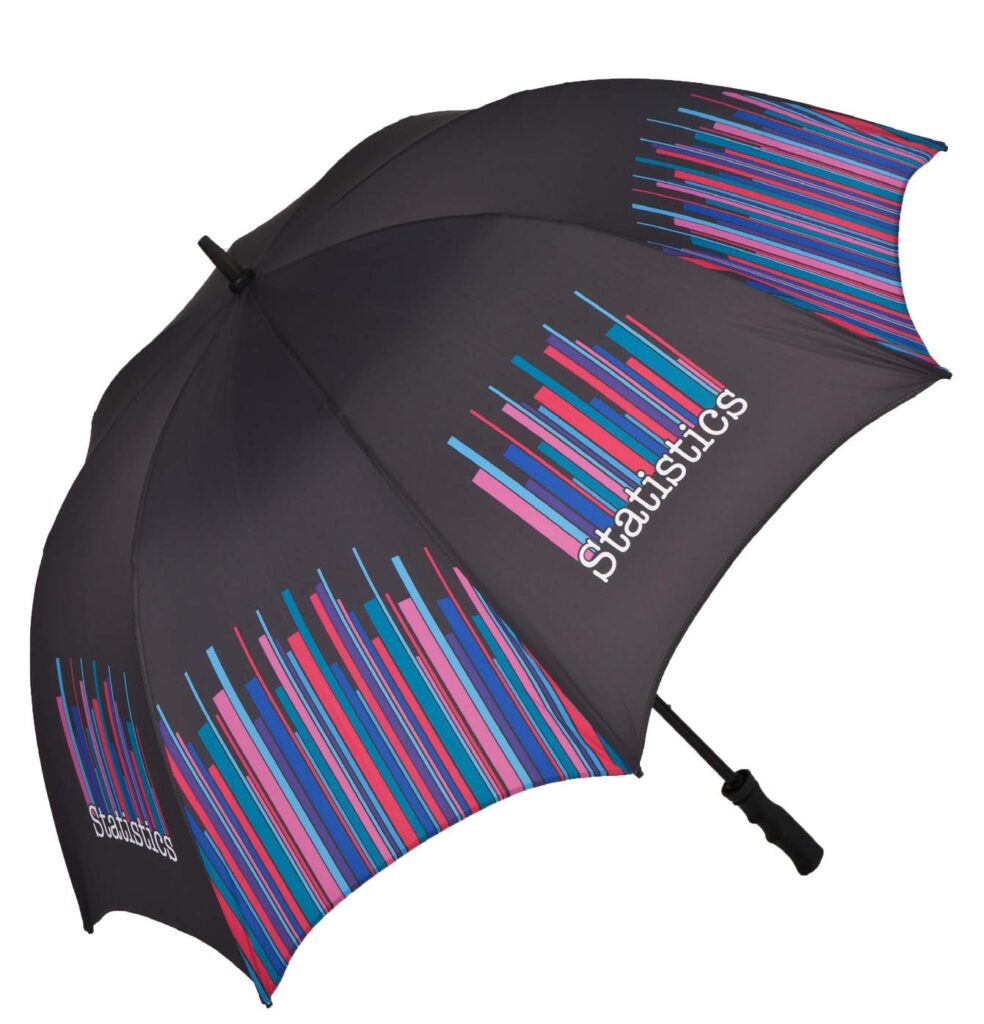 In conclusion, corporate umbrellas have evolved from mere protection against the elements into powerful branding tools. By incorporating these trending design ideas – such as printing on the inside canopy, engraved handle rings, photo prints, and UV printing – you can elevate your corporate umbrella game and leave a memorable impression on your audience. Whether you're using these umbrellas for promotional purposes or as thoughtful gifts, these design trends can help your brand stand out in style. So, don't let a rainy day go to waste; make it an opportunity to showcase your brand's creativity and innovation.
Custom advertising umbrellas can be an excellent tool to maximize brand awareness. They offer a large surface area to showcase your brand's logo or message and are a functional item that people can use on a regular basis. Here are some tips on how to effectively use custom advertising umbrellas to promote your brand.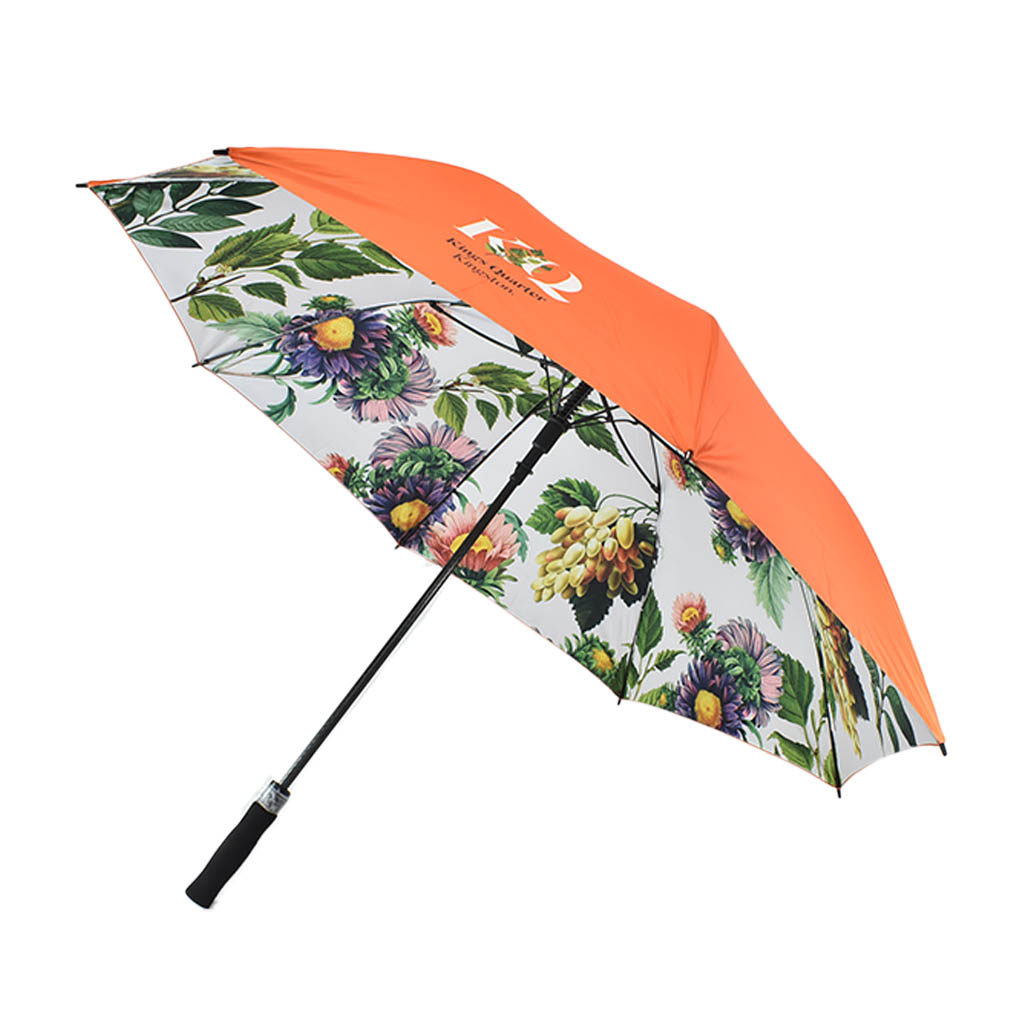 Choose high-quality umbrellas
One of the essential factors in maximizing brand awareness with custom advertising umbrellas is to choose a high-quality product. A cheap and poorly made umbrella will give your brand a negative impression. Instead, invest in a high-quality umbrella that is durable, sturdy, and can withstand harsh weather conditions. Choosing a high-quality umbrella will make users happy and increase the chances of them using it more frequently, thereby increasing brand visibility.
Design an eye-catching umbrella
The design of your custom advertising umbrella plays a significant role in maximizing brand awareness. Make sure to use bright, bold colors, and make your brand's logo or message prominent and easy to read. The design should be visually appealing to catch people's attention and make your brand stand out. People will use the umbrella in public spaces, so the design should be eye-catching and memorable.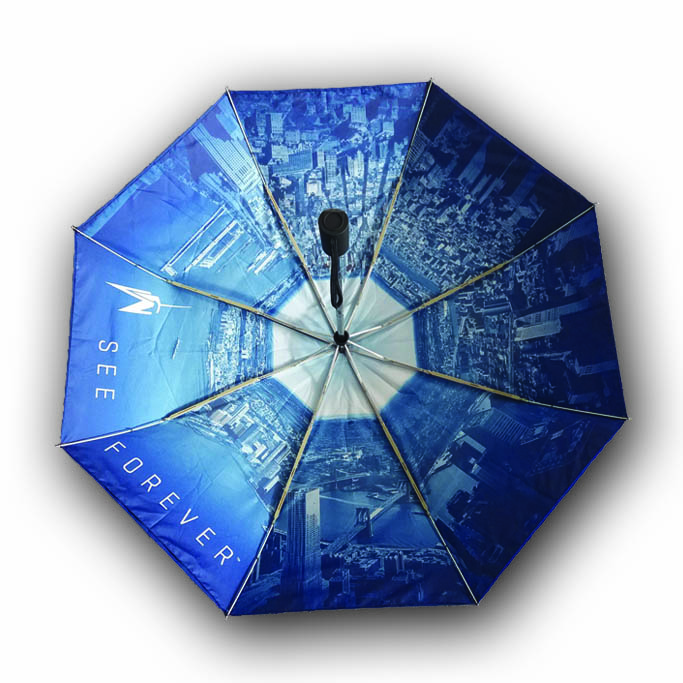 Distribute umbrellas at events
Distributing custom advertising umbrellas at events is an effective way to promote your brand and increase visibility. Whether it's a trade show, corporate event, or charity event, umbrellas can make for an excellent giveaway item. People will appreciate receiving a functional item that they can use in case of unexpected weather. Additionally, your brand will gain exposure to a large audience. Make sure to include a clear call-to-action or website on the umbrella, so people can easily find out more about your brand.
Use social media to showcase your umbrellas
Social media is a powerful tool to showcase your custom advertising umbrellas. Encourage people to take photos with your branded umbrella and share them on social media using a specific hashtag. This will not only increase brand visibility but also create user-generated content that can be shared on your social media channels. Make sure to engage with users who post photos with your umbrella and offer incentives or discounts for those who do.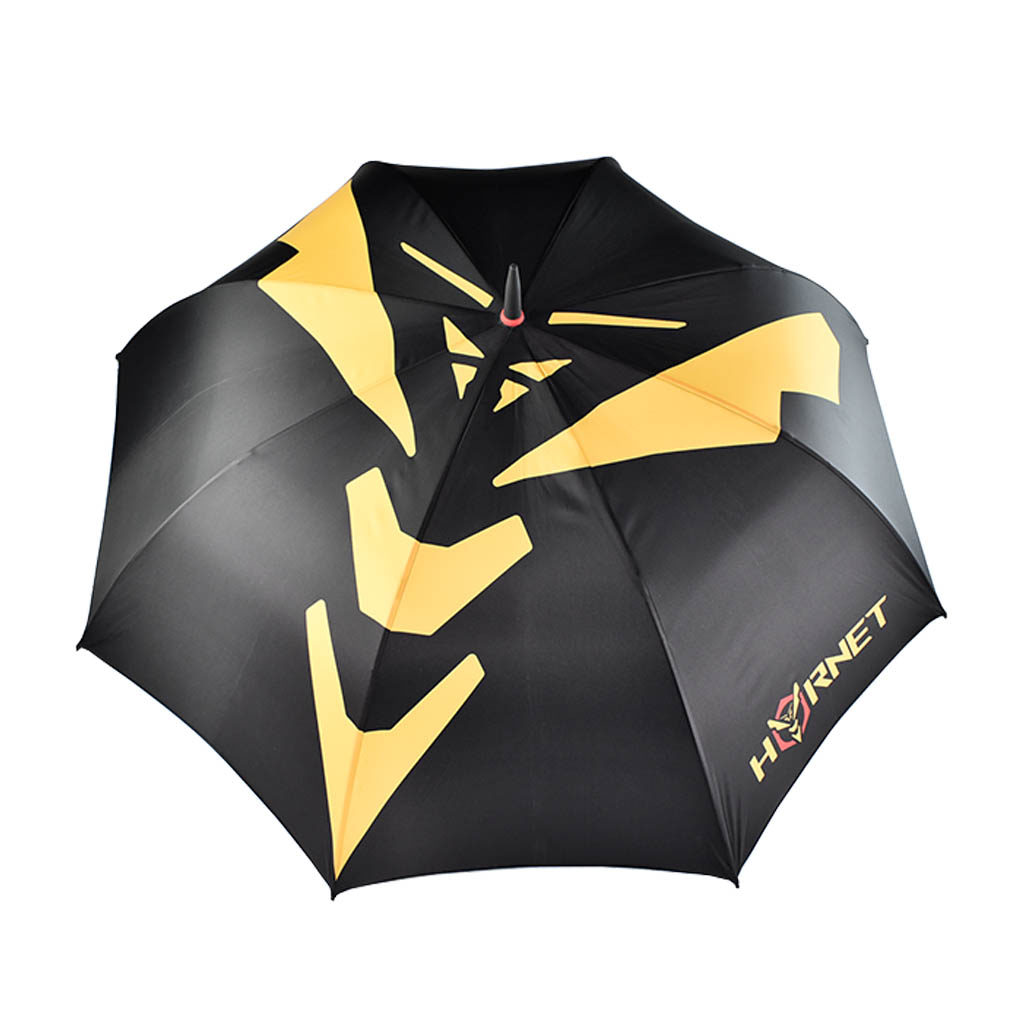 Partner with other brands or influencers
Partnering with other brands or influencers can also help maximize brand awareness with custom advertising umbrellas. Reach out to influencers who align with your brand and offer them a branded umbrella. They can showcase it on their social media channels, which will increase your brand's reach to their followers. Partnering with other brands can also help increase brand visibility to their audiences.
In conclusion, custom advertising umbrellas can be an effective tool to maximize brand awareness. By choosing a high-quality umbrella, designing an eye-catching design, distributing them at events, using social media to showcase them, and partnering with other brands or influencers, you can increase your brand's visibility to a large audience. Remember to use creative and innovative ways to showcase your brand, and always stay true to your brand's identity and message.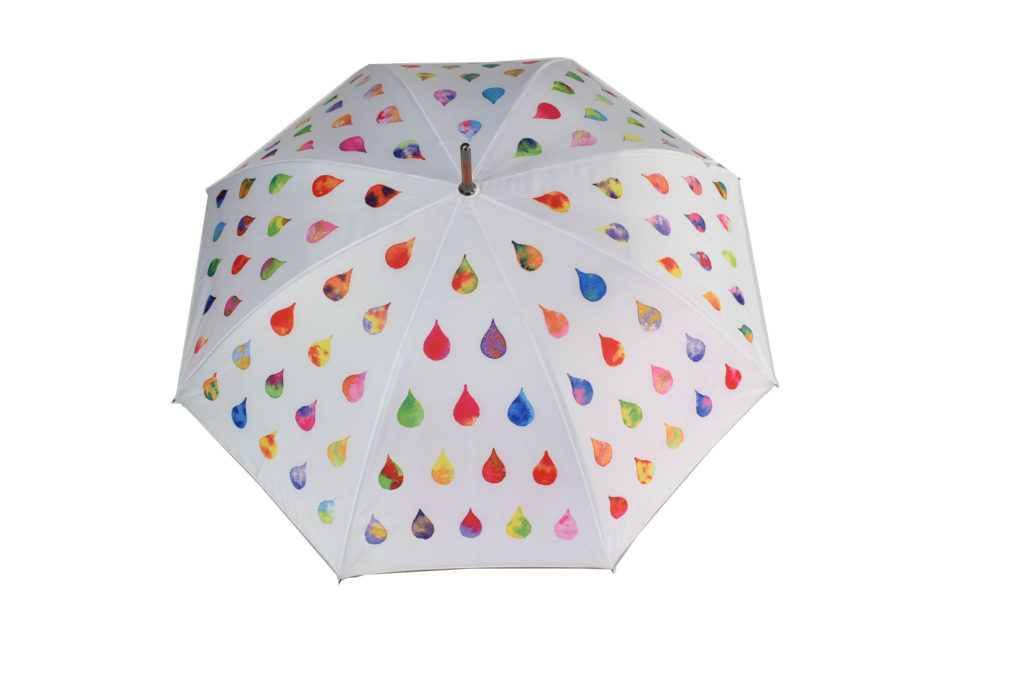 What can we do for you?
Wurlin-The Umbrella Workshop are not just fascinated with umbrella facts, we are specialists in bespoke umbrellas, bags, packaging and customised merchandise. Progressive and flexible, we work with creative agencies and brand owners to diligently explore concepts and develop custom branded solutions. Experienced in sourcing products with a global supplier reach, we are trusted partners to clients for innovative manufacture, structured project coordination and international distribution.
What is promotional marketing?
Simply put it's a marketing strategy which aims to get potential customers to choose your product or brand. The primary objective of promotional marketing is to keep your product or brand in the mind of the customer. You want them to buy from you so it's essential to promote your business effectively.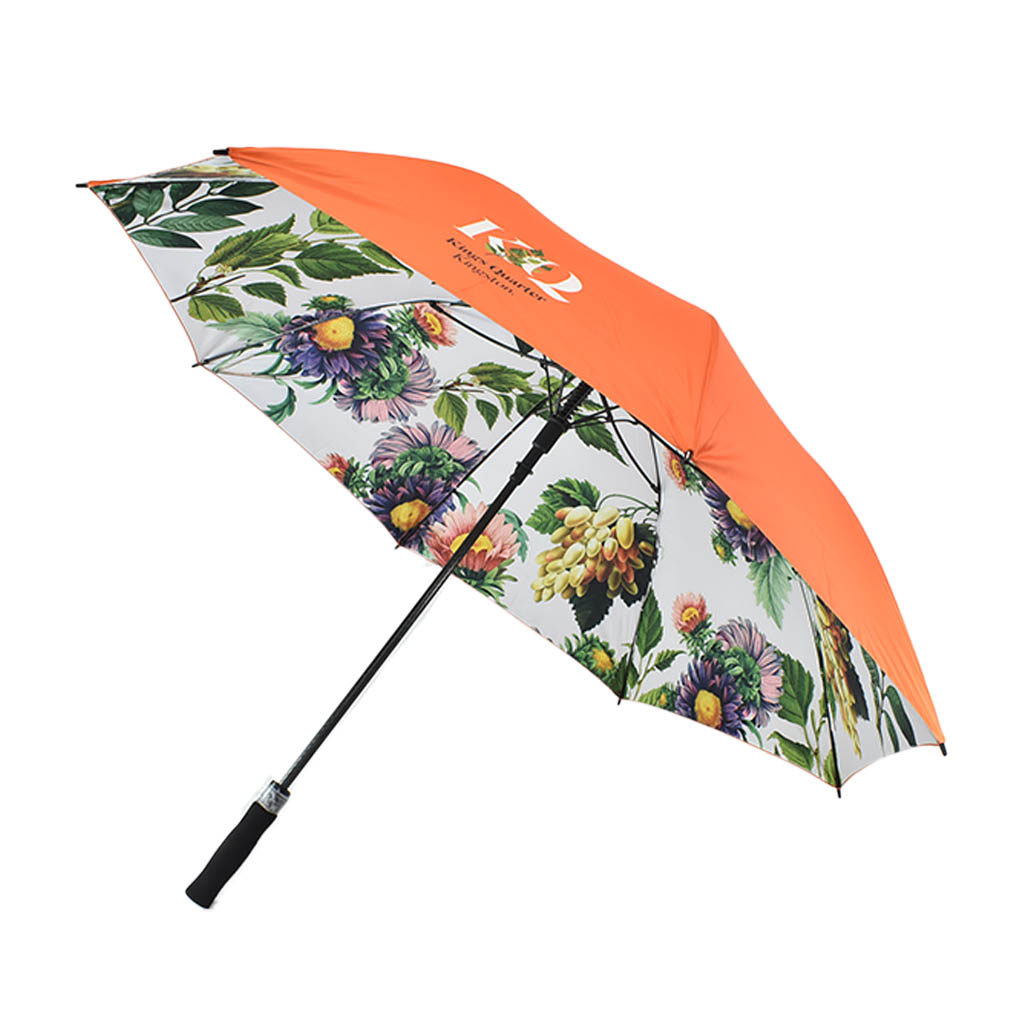 Create a distinctive brand identity
Your logo is part of this and you have probably thought about the design, colours and message but this is only part of your identity. Your brand identity represents your values, services, personality and ideas so it is important you get this right.
Get your message out there
So you've got your eye-catching logo, you have thought long and hard about your brand identity… what next? You need to get your brand visible to potential customers. First thing's first: know who your target customers are as this information is key to your campaign.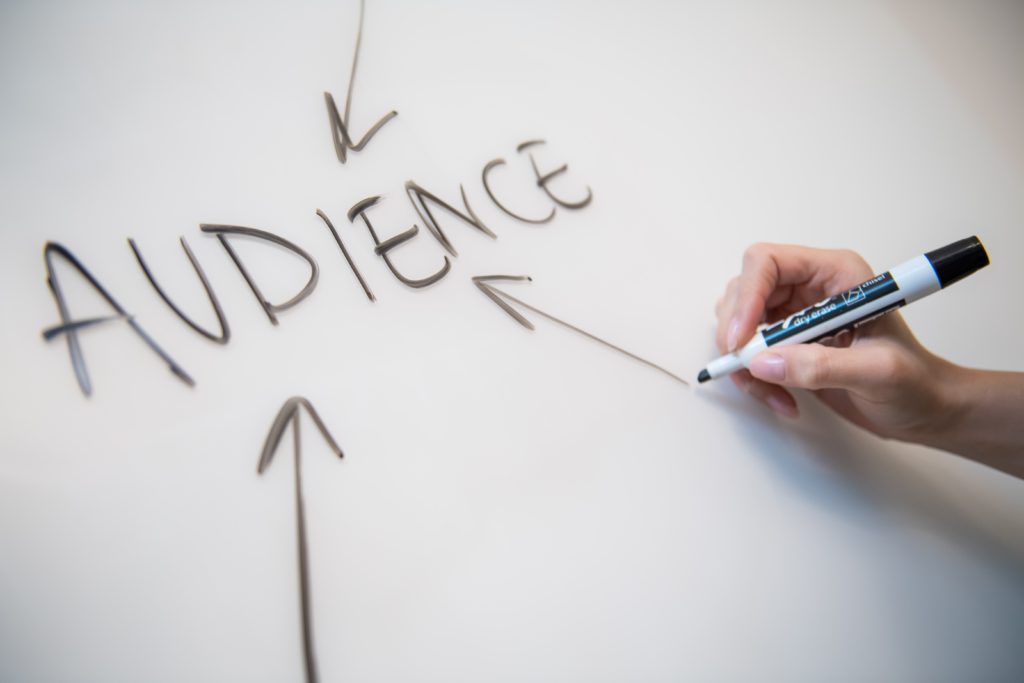 Promote your business
Once you have an idea who you are targeting you can think of the best way to get your message across. If you have more than one target market this message could be different. This is a competitive time and you want to stand out from the crowd. There are plenty of ways to promote your business including:
Mass media advertising ( business directories, magazines, newspapers etc)
Public Relations (press releases, launches, events, tours)
Sales based methods (competitions, discounts, coupons, gift vouchers)
Direct marketing (letters, emails etc)
Digital marketing through websites and mobile phones
Social networking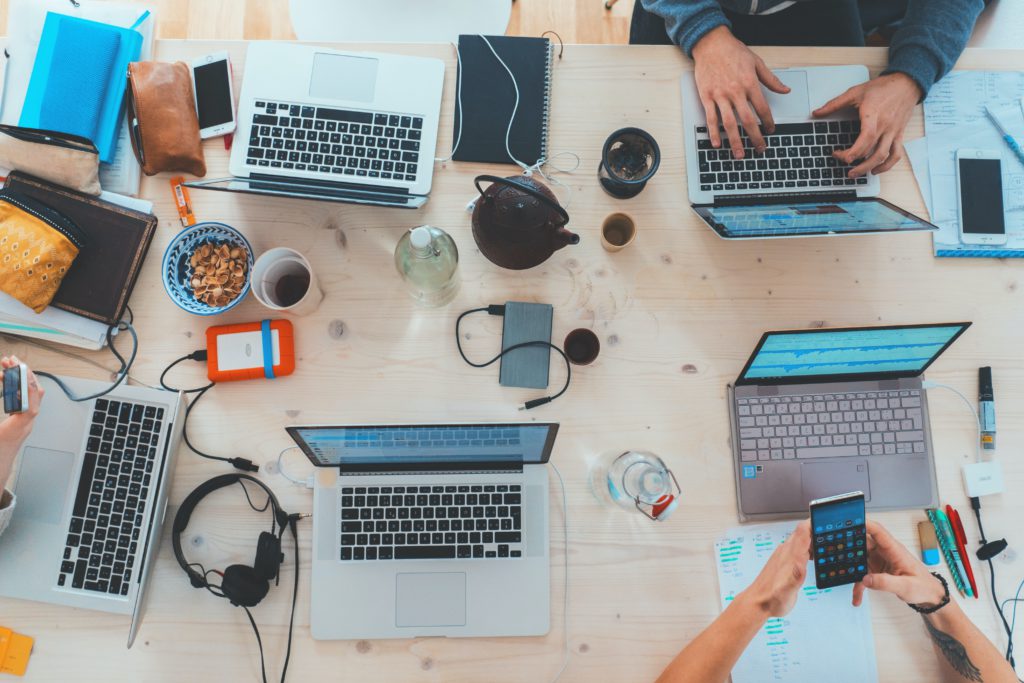 Promotional marketing focuses on getting your brand noticed and subsequently chosen by customers, ultimately that is what you need to succeed.
Spending time thinking carefully about your strategy can save you time and money. Some ideas to think about are:
Who is the target of your campaign?
Which incentives might work best for your intended customers?
What is your available budget?
Who will be responsible for running the campaign?
Promotional marketing is something that we know a lot about at Wurlin and we can get your brand noticed. Promotional products are an excellent way to keep your brand visible. It is important to choose the right promotional product for your campaign.
Promotional Umbrellas
These offer a great return on investment, not only practical but they promote your logo or brand every time they are used.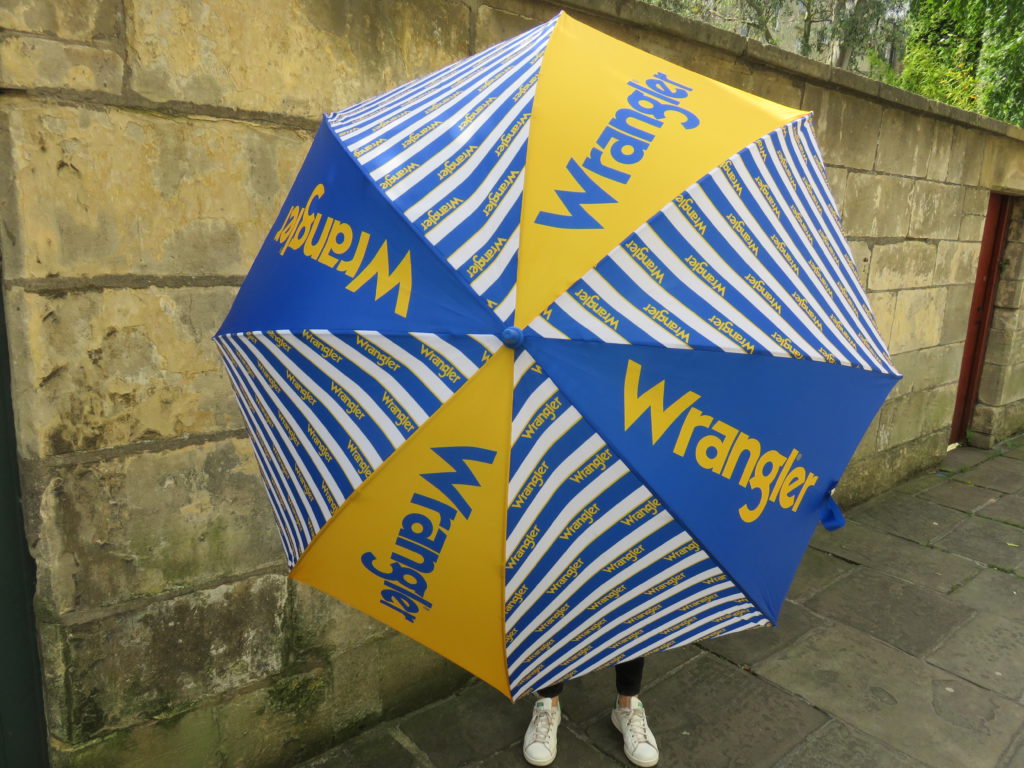 Promotional USB
A highly practical promotional item to give to clients, printed with your logo and you can have your brochure pre-loaded on to it and make it non erasable, so potential customers always know where to find it. The possibilities are endless.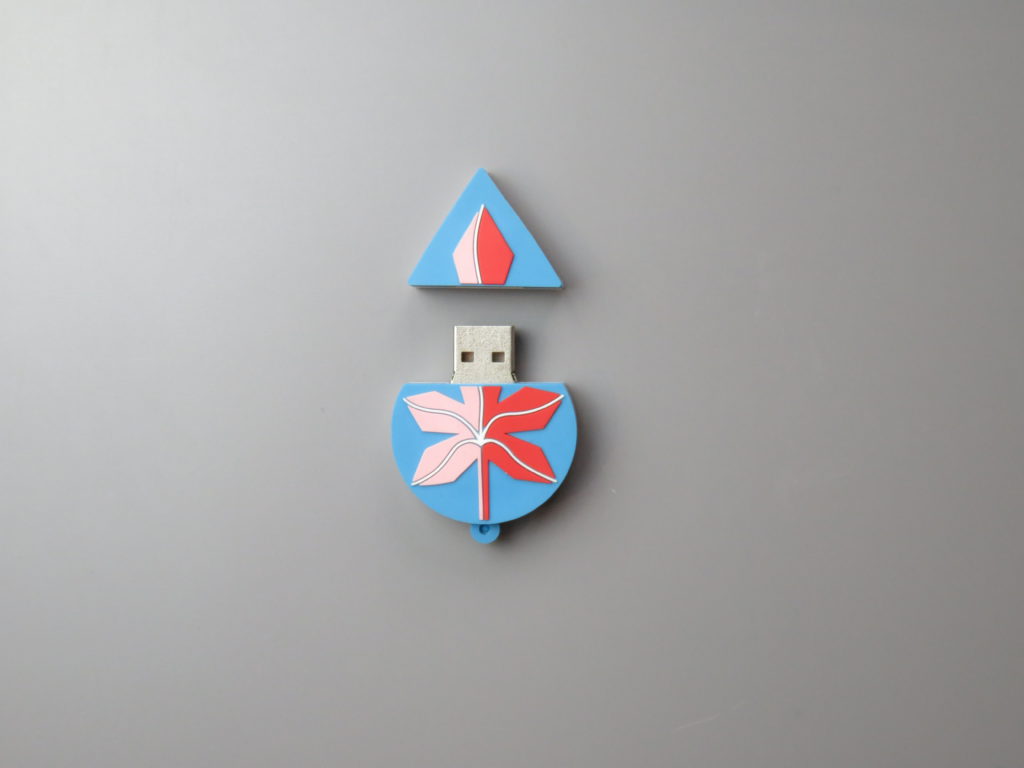 We recognise that consistent branding is paramount to your business and we can help with a number or innovative and creative ways to ensure that your campaign is a success.
Tell us what you want to communicate and we will do the rest. Our design team will come up with products and designs that target your audience cost effectively.
Contact us info@wurlin.com
Content created by Wurlin LTD