Corporate umbrellas
Corporate umbrellas are the perfect choice for companies wanting to gift their clients, employees or use to escort guests to meetings or conferences. A corporate umbrella will be one of three models of umbrella that has been customised with corporate colours and branding.
Umbrella corporate gift
Selecting the model of umbrella for your company will be down to personal preference and how the umbrella will be used. Golf umbrellas offer large branding estate, wood walking umbrellas suggest a reassuring traditional style to your company. A city walker is a sophisticated take on the conventional walker and favoured by property developers and estate agents. The telescopic umbrella is favoured for corporate umbrellas since they are easy to fold up and keep in a bag, making them a convenient choice for giveaways and as gifts.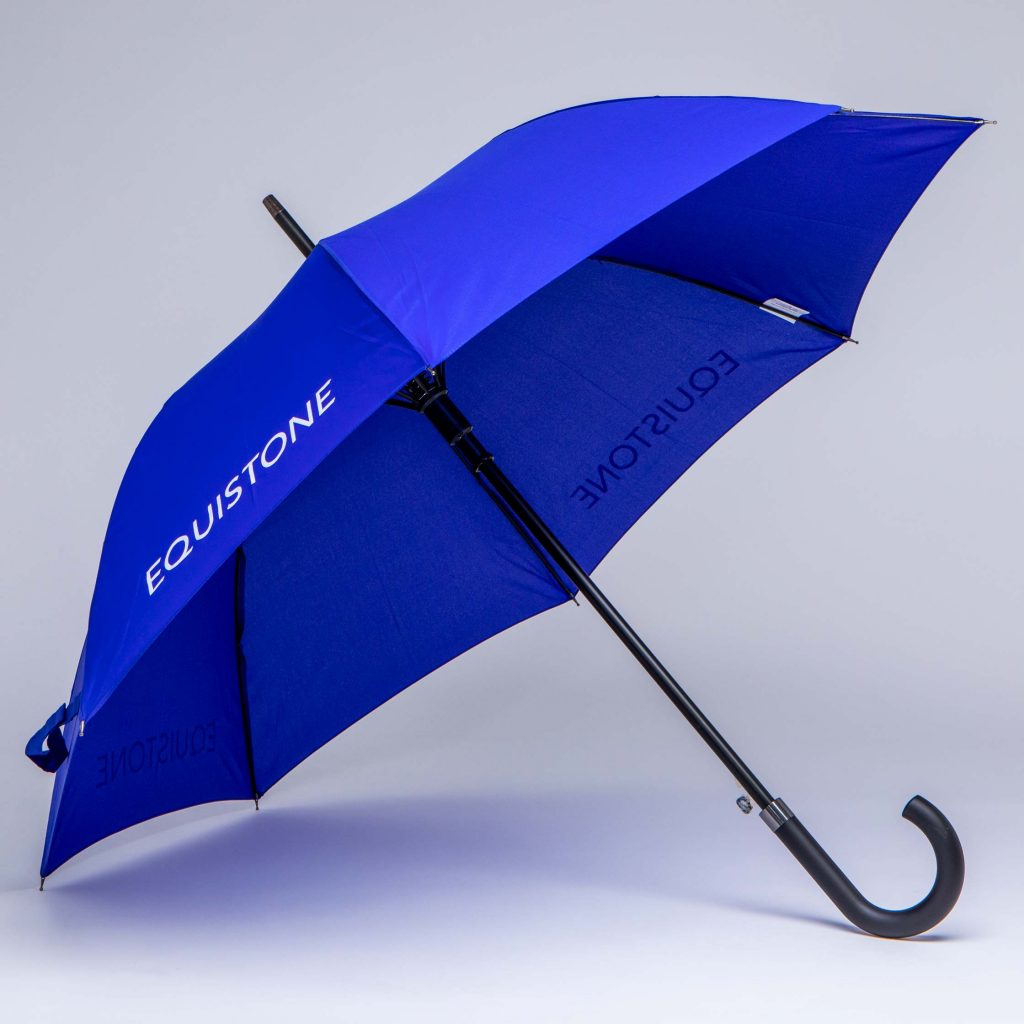 Corporate umbrellas from The Umbrella Workshop
Something else to consider for your company umbrella will be what design or logo you will use to personalise it with. You might have a large map of the various buildings associated with your business that you want to print across the inside of the umbrella. Or you might be proud of your location and use a map for the same purpose. Photographs of estates and buildings are a great choice for the inside of the canopy with the company logo on umbrella over the top of the image.
Pantone references for corporate umbrellas
Your specific Pantone reference that has been chosen for your brand identity can be the colour of the panels that also need print also perfectly matched to your corporate colours. Find out more about print options that might suit your company umbrella.
Need your company logo to stand out on the umbrella? A metallic or fluorescent ink can look superb and really make it stand out.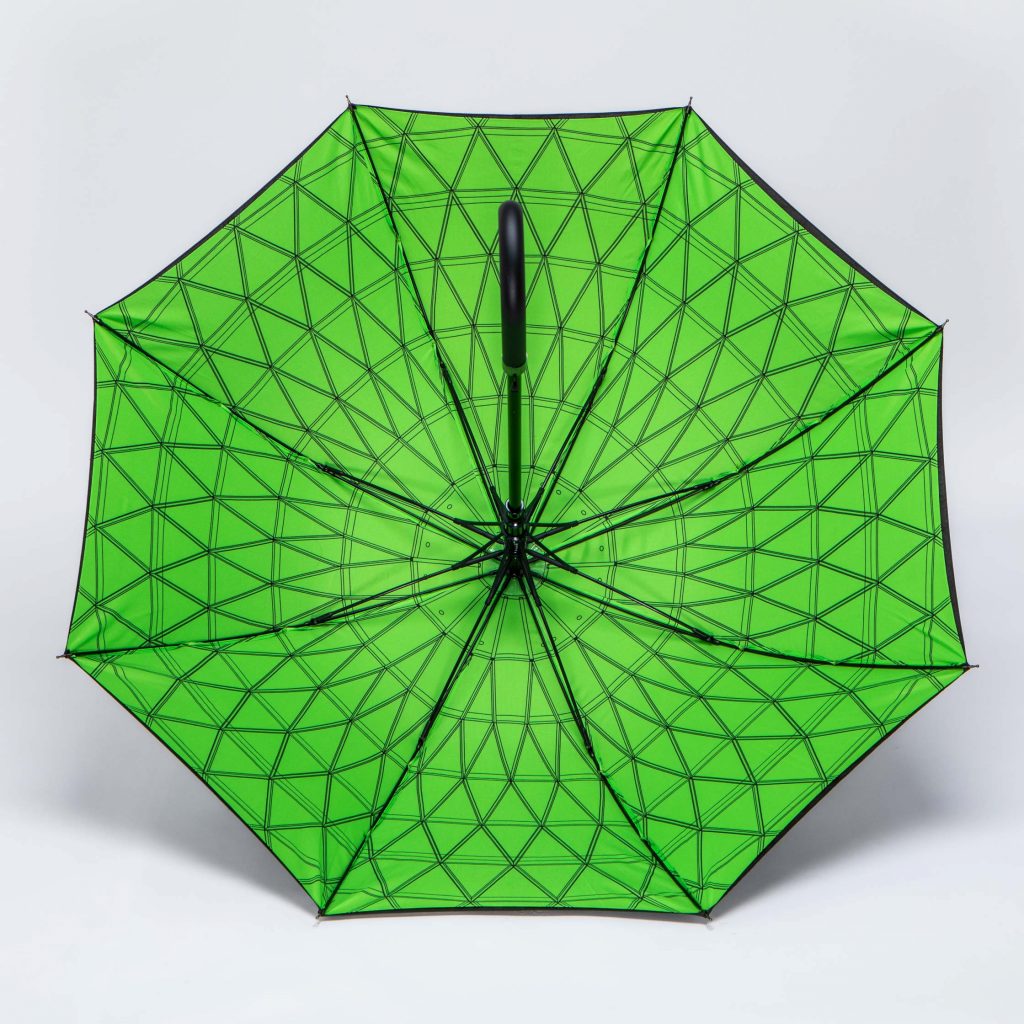 Premium quality corporate umbrellas
Choosing a corporate branded umbrella for a giveaway means the quality needs to be impeccable. We have a number of models of umbrellas to suit their intended use. Our premium range is offered with a 2 year guarantee for quality and we are confident they won't let you down.
If you are offering an umbrella giveaway you want the user to have a great experience when using it and associate that with your brand. If reliability and performance are vital to you then choose from these products to add your company logo to the umbrella.