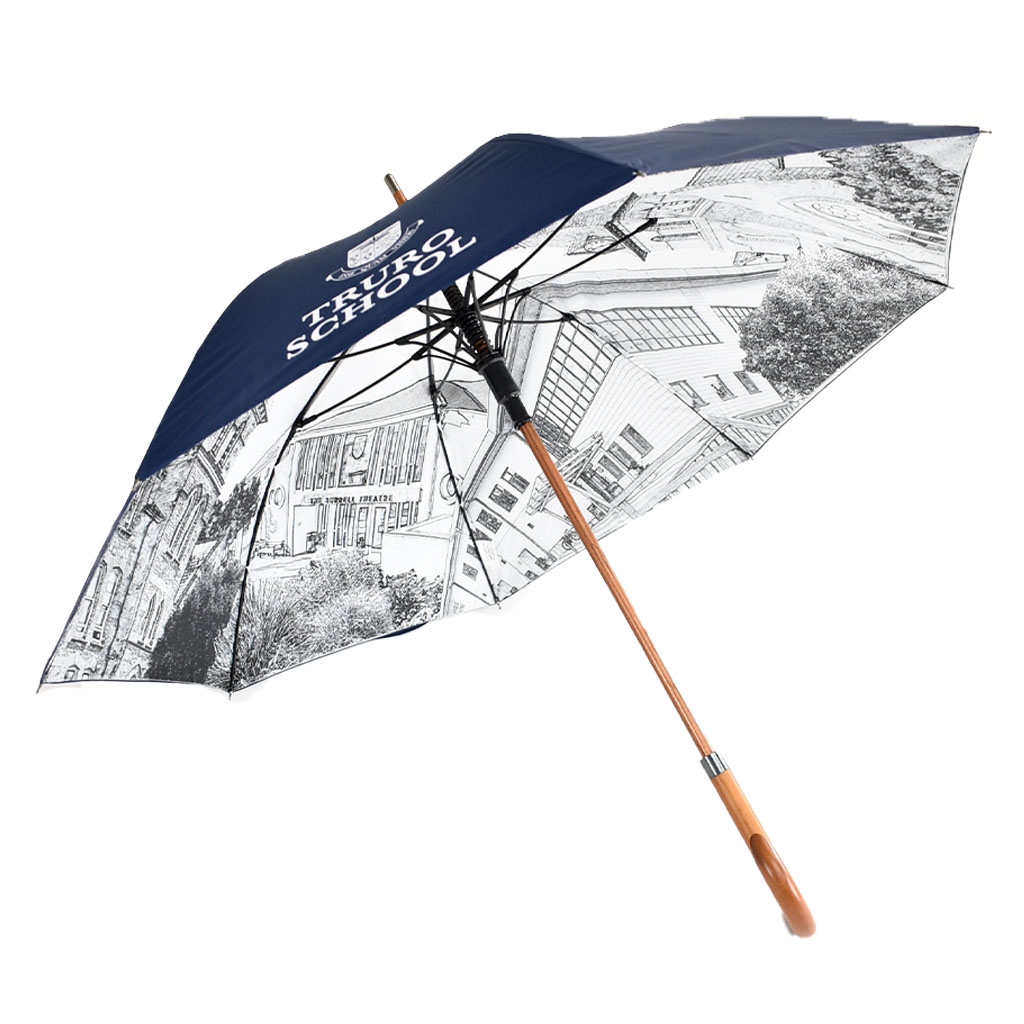 This Wood Walking umbrella exemplifies our exceptional printing capabilities, showcasing high-quality craftsmanship. The umbrella boasts a distinctive double canopy design, with the exterior featuring a precisely matched navy-blue Pantone colour, complemented by the school's logo on two panels. Meanwhile, the interior canopy showcases a captivating, full-scale digital print, adorned with illustrations against a pristine white backdrop, accentuating even the most intricate details.
Our umbrella range comprises three core models: Golf umbrellas, Walking umbrellas, and Folding umbrellas, with various options tailored to your budget and time constraints. If you require a quick turnaround, we offer UK-manufactured umbrellas, ready within 2-3 weeks, featuring logo printing on umbrellas as the primary customisation option. For those with a bit more lead time, a wider array of customisation possibilities is at your disposal. You can include digital prints on umbrellas both the inner and outer canopies, seamlessly matched at the seams. Furthermore, you can enhance Walking umbrellas with engraved handle rings or Golf umbrellas with branded logo disks. Additional options include umbrellas with metallic ink, branded woven labels, and personalised poppers on the tie wrap.
We specialise in branded promotional merchandise, such as branded clothing, custom-made bags, and other branded items, all sourced responsibly and devoid of single-use plastics. If you're interested in learning more about how we can assist your business with sustainable branded merchandise, please visit our website at Wurlin or contact us at +44 (0)1225 667979.
We collaborate with clients worldwide and offer international shipping services to meet your needs.