This traditional method of screen printing on umbrellas is highly effective and long lasting. An image is transferred to the umbrella surface by ink, which is pressed through a stencilled "silk" screen and treated with a light-sensitive emulsion. A screen is required for each colour to be printed.
The benefits of screen printing are as follows:
• Excellent reproduction of colour logos
• Cost-effective printing method
• Low cost origination
• Varnish print is available
The print size using this technique on ready made stock umbrellas is roughly A4 size. There is a restriction to not printing to the edge or close to seams.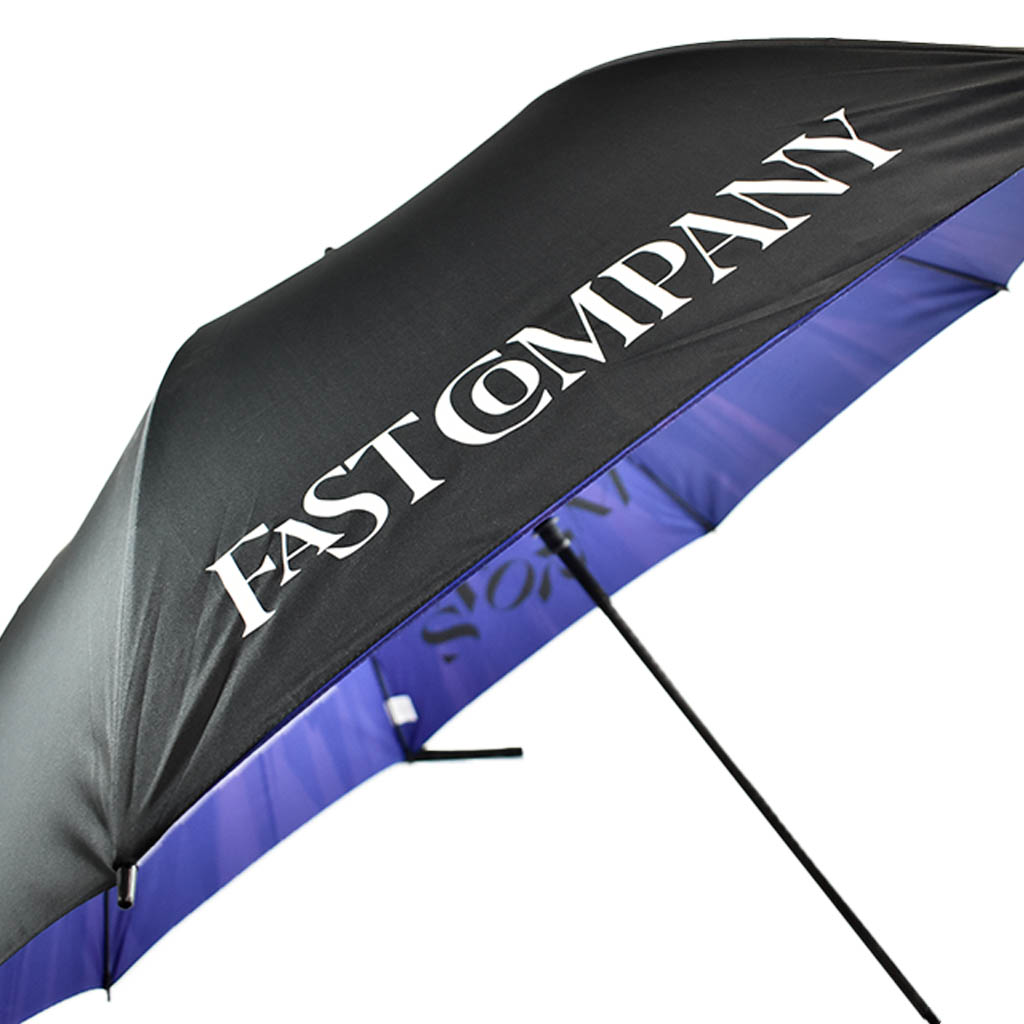 When we custom manufacture our umbrellas we can screen print the panels completely prior to sewing. This allows amazing effects such all over print and bold messages and branding.