Marketing umbrellas are one of the most powerful promotional tools. A marketing umbrella is chosen by many marketers and brand owners and the reason is that they are a versatile solution for repeated brand exposure at a fairly low cost in comparison to other advertising channels.
The reasons this advertising medium is so continuously successful is for the following reasons:
Why choose an a marketing umbrella?
Marketing umbrellas promote your brand all the time. Wherever you are in the world, it will always rain or it will be sunny so your umbrella will always be in use. You don't need to turn the advertising on or off, it will be used by the recipient if it is a gift or it will be used if it's being used by a host at an event to chaperone guests then all event guests will be exposed to your brand. If you are a property developer and gifting the umbrella to each person who purchases one of your buildings, then each time that advertising umbrella is used their logo is shared. Same goes for umbrellas branded by hotels. Hotel umbrellas get used by their guests, taken home and repeatedly used. So repeated brand exposure is a great reason to use umbrellas for marketing.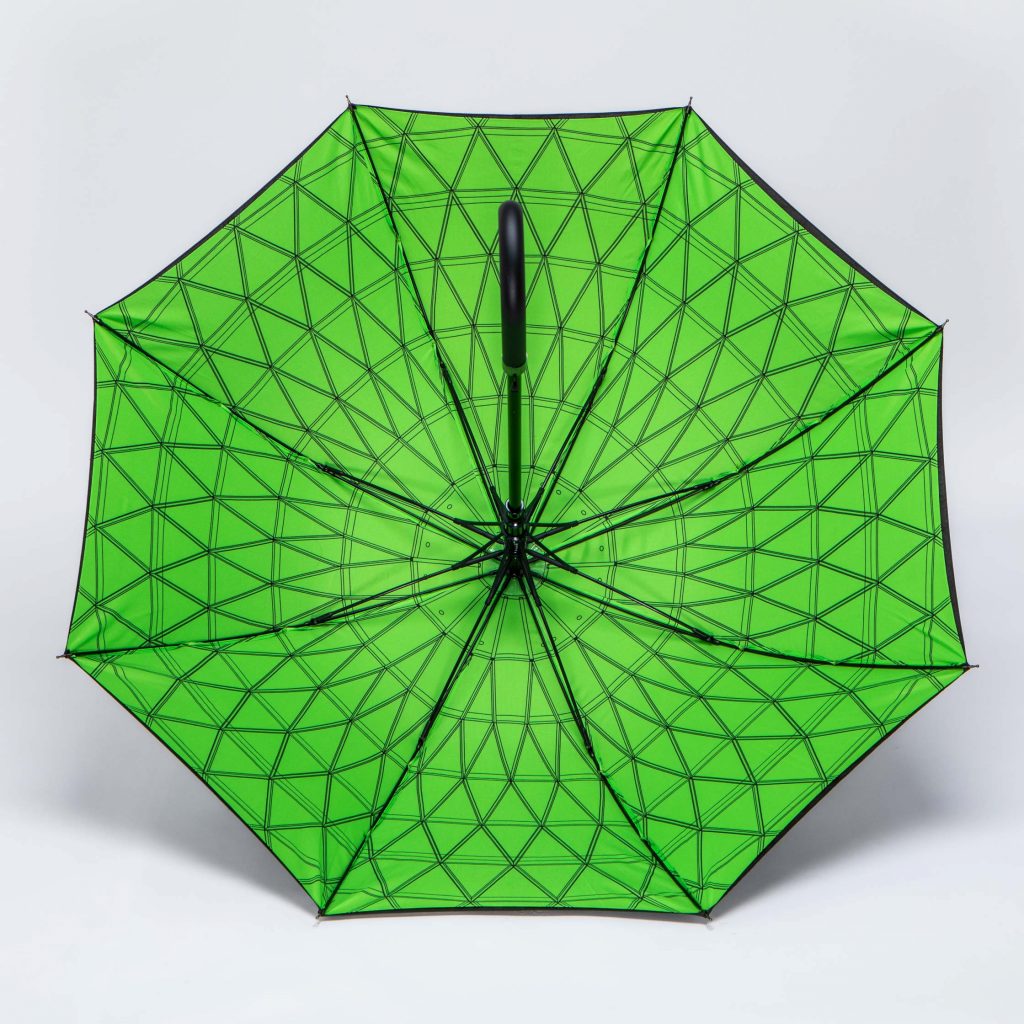 Marketing umbrellas are a brand extension
A marketing umbrella is an extension of your brand. It should include your brand colours and logo. It can be an exact representation of your corporate colours. Pantone matching is essential to get your umbrella to be an extension of your company tool box, just the same as your stationery, staff uniforms an website will all be consistent in their colours and message.
Use a reliable umbrella manufacturer
Your company brand values will include integrity and trust, so should your umbrella. Your umbrella needs to be strong, durable, great quality as well as be able to withstand the weather elements and repeated use. Choosing the model of umbrella to suit its end users shouldn't mean you need to compromise on quality. All of our models of umbrellas come with a two-year guarantee for quality. Each model from the golf range, walking range and folding umbrellas we offer all boast the same superb credentials.
Maximise marketing budget with an umbrella
Marketing umbrellas can maximise your marketing budget and also build on the brand credentials you are building each time you choose a product to represent your brand.
Which model of umbrella is best for marketing?
Golf Umbrellas are great for big statements. Their large branding estate make them great for visibility during events and TV appearances.
City Walker Umbrellas are a twist on the traditional wood walking umbrella. Think of a stylish Mary Poppins. Chosen because it's large enough to keep you dry but also away from other people in town.
Wood Walker Umbrellas traditionally chosen by those in the financial services or estate agents.
Folding Umbrellas are compact, get your message across with great print. Light and suitable for posting.