Giveaway umbrellas are a brilliant choice for brands using them as a promotional tool for ongoing brand exposure, as well as a vehicle for capturing the attention of visitors at an event.
Who needs a free umbrella?
Everyone loves an umbrella and needs an umbrella, especially giveaway umbrellas as either as protection from the rain to keep dry or to shade from the sun! If you're handing out promotional umbrellas at an event or that is part of a guerrilla marketing event then the umbrellas may be being handed out at a train station, on the high street or within a live event as a takeaway to be remembered by.
A company will choose a promotional umbrella to give to clients to boost business exposure. Therefore, it is essential that the umbrella promotional item should be of great quality and a product that will not disappoint the user. It should reflect the brand values of the company who have chosen to print their logo on the umbrella.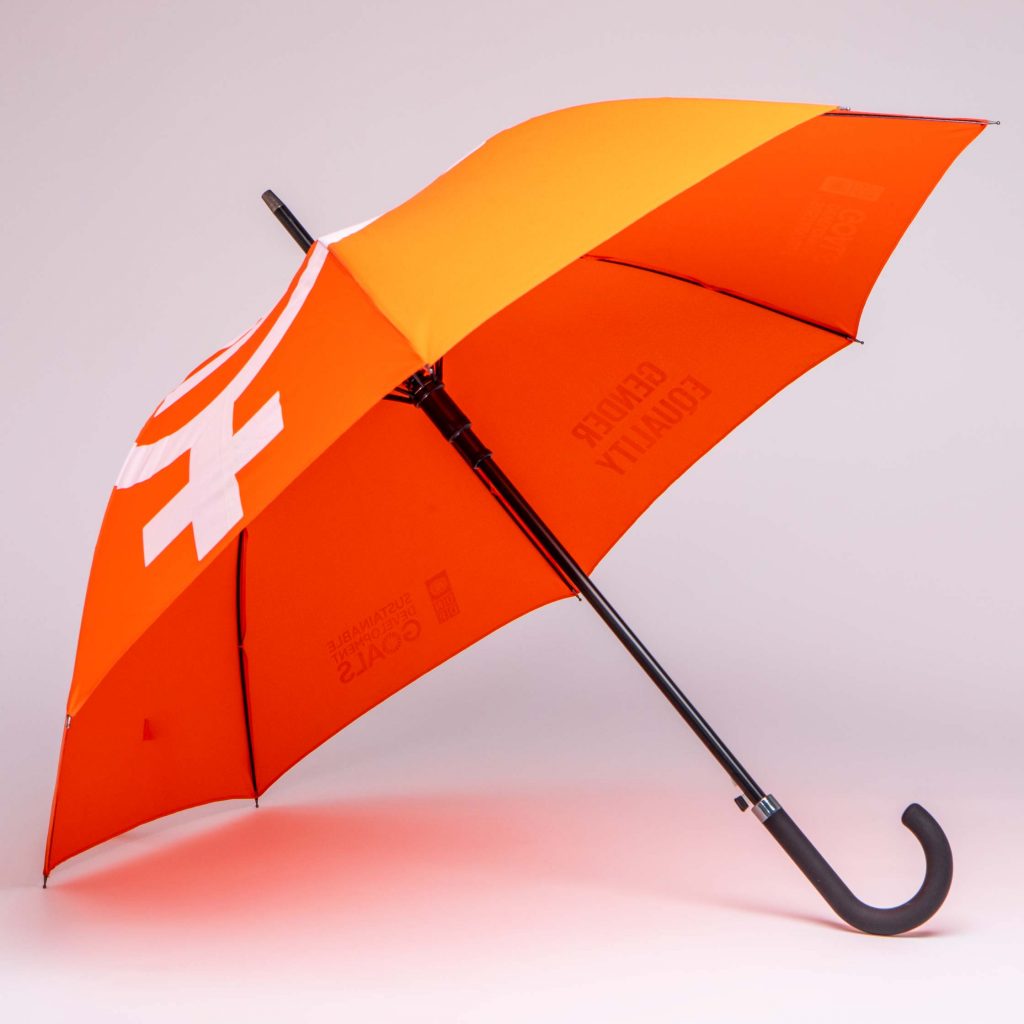 Umbrella giveaways
It can be hard to navigate the various promotional umbrella manufacturers online. Everyone is competing on price and speedy delivery. What you also need to consider when purchasing promotional umbrellas online is the quality of the product as well as the variety of models available to choose from. Finding the right umbrella promotional item is essential to your credentials. Selecting an inferior product will not set your apart from your competition, it will only highlight why the user should choose someone's company.
Umbrella promotional item
There are hundreds of items to use for marketing. Choosing the right model ensures you are choosing repeated brand exposure, since each time the umbrella is opened up for use then the logo printed on it is displayed. If you've used an eye-catching design or bright colours then it will really set you apart from the competition. Many big brands choose this promotional item to promote their business and choose us to supply them.
Which model of umbrella should I use as a giveaway?
Folding umbrellas are the most popular choice as a giveaway because they are lightweight and quite handy to use but it really depends on the nature of your business.
City-based brands tend to choose a walking umbrella since they are better in busy spaces due to their size when open. Promotional golf umbrellas are usually chosen by outdoorsy companies or brands who are expecting their users to be using the product in wide open spaces such as sports brands. Often seen on the race grid in motorsports championships or at rugby and football events.