Choosing a promotional item that can also serve a useful purpose is an important element to consider when marketing your business or product. Promotional umbrellas make for an extremely desirable gift. Items that are used daily, such as promotional pens, printed mugs, branded clothing are great for low-cost giveaways, but can have quite a short life and may be quickly discarded. Promotional umbrellas however are not a gift that would be discarded, at worst they might be passed on to somebody else.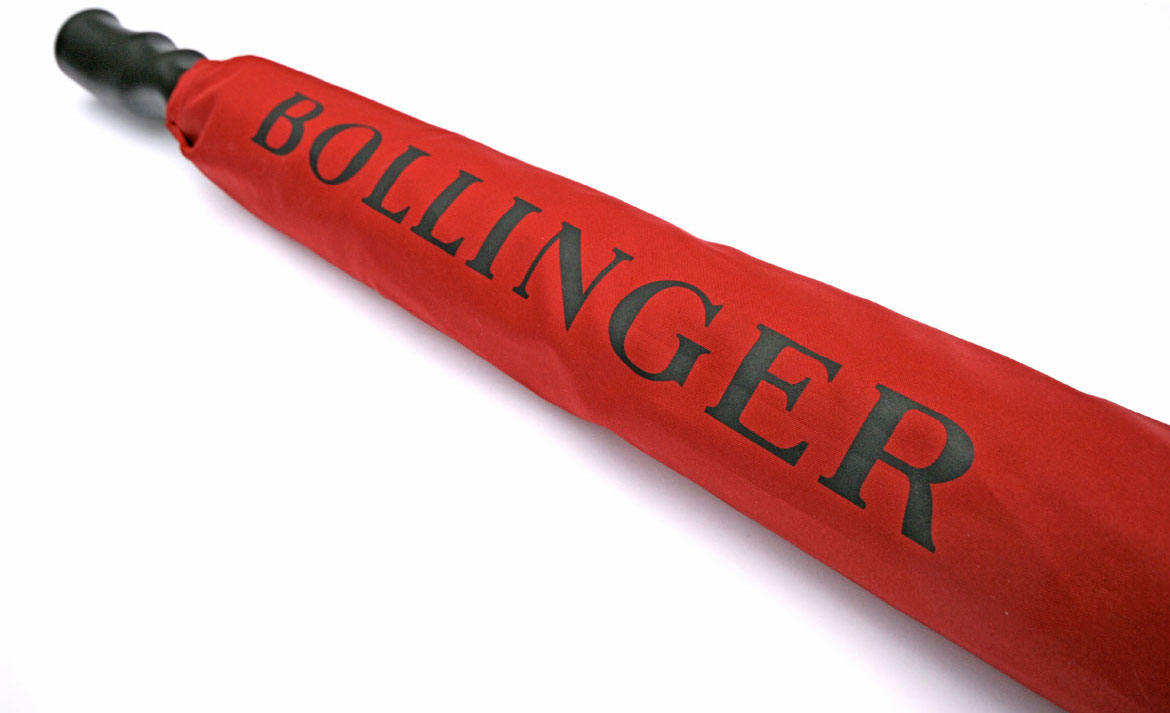 There are very few promotional products that can offer you such a large branding surface as a printed umbrella.
According to statistics the average number of days the UK has rain is 154 per year. Your promotional umbrella will be in frequent use and each time it rains your promotional umbrella has the opportunity to reach a new audience as the recipient acts like a walking billboard for your business.
There are a number of options to choose from when purchasing promotional umbrellas, because our umbrellas are bespoke we are able to offer a huge range of options. With our experience in the promotional umbrella market we can help guide you to the right product for your marketing campaign to ensure that your umbrellas suit the recipient.
We have put together a list of some of the things you may need to think about when designing your umbrella. You can take advantage of our free design service to take your ideas and turn them into reality. Our experienced team of designers can help you get the most out of your budget to create a unique and truly eye-catching umbrella.
Design Considerations
What colour should you choose? Those working in the corporate sector may appreciate a more subtle design, people in more relaxed industries may not mind an umbrella in bright colours with logos, web addresses and pictures.
What type of umbrella should you choose? This will very much depend on your clients and their demographic. If your product is aimed at females then you may choose one type of umbrella, or golfers another. Whoever your client is we will have the product to suit them.
Will you place your entire company details or perhaps just a logo or web address? We can provide you with a variety of options from which to select your final product.
How will you deliver your promotional item? You could give them out at trade shows just as it rains – your clients will be extremely grateful that you have helped them out just when they needed it.
Giving away cheap umbrellas at a televised event just as the rain descends, could give your company television coverage that would cost hundreds of thousands of pounds and reach hundreds of thousands of potential clients, what better way to create a huge impact for your brand?
Deciding when to give out your promotional umbrellas can have just as much impact as the umbrella itself, we have lots of ideas and experience that can ensure your campaign achieves maximum success
Custom Made Promotional Umbrellas
Promotional umbrellas can offer you great advertising opportunities let us help explore the avenues open to you.
For orders of 100 or over we can produce bespoke promotional umbrellas. This means that you (and your clients) get exactly what you want, both for umbrella design and colour ways. We also offer many additional ways to brand your umbrella including interior umbrella printing, dual coloured umbrella panels and woven badges.
We will work with you to create a promotional umbrella unique to your organisation at a highly competitive rate. We specialise in Pantone matched, brilliantly engineered umbrellas that are affordable and made to order. It's performance guaranteed.