Montreal born artist, filmmaker and essayist focuses on the impact of technology on the contemporary consciousness and how it distances us from ourselves. His work has gained much attention with his exhibitions of images found on Google Street View.
Evocative and thought-provoking, Jon Rafman's work encourages us to evaluate what it means to be human and how our digital age is now defining us as humans and revealing the origins of loneliness and alienation in our modern society. He says "While celebrating and critiquing modern experience, the technological tools themselves show how they can estrange us from ourselves."
Jon Rafman has received praise from publications that include The Guardian, Time Out and The Art Newspaper. His first major solo exhibition at the Zabludowicz Collection's London gallery closes next week and we are pleased to have manufactured an outstanding umbrella featuring his work. Unusual and eye-catching this umbrella is a double canopy walking umbrella. With a two year guarantee for quality and has been storm proof tested against gusts of 40mph.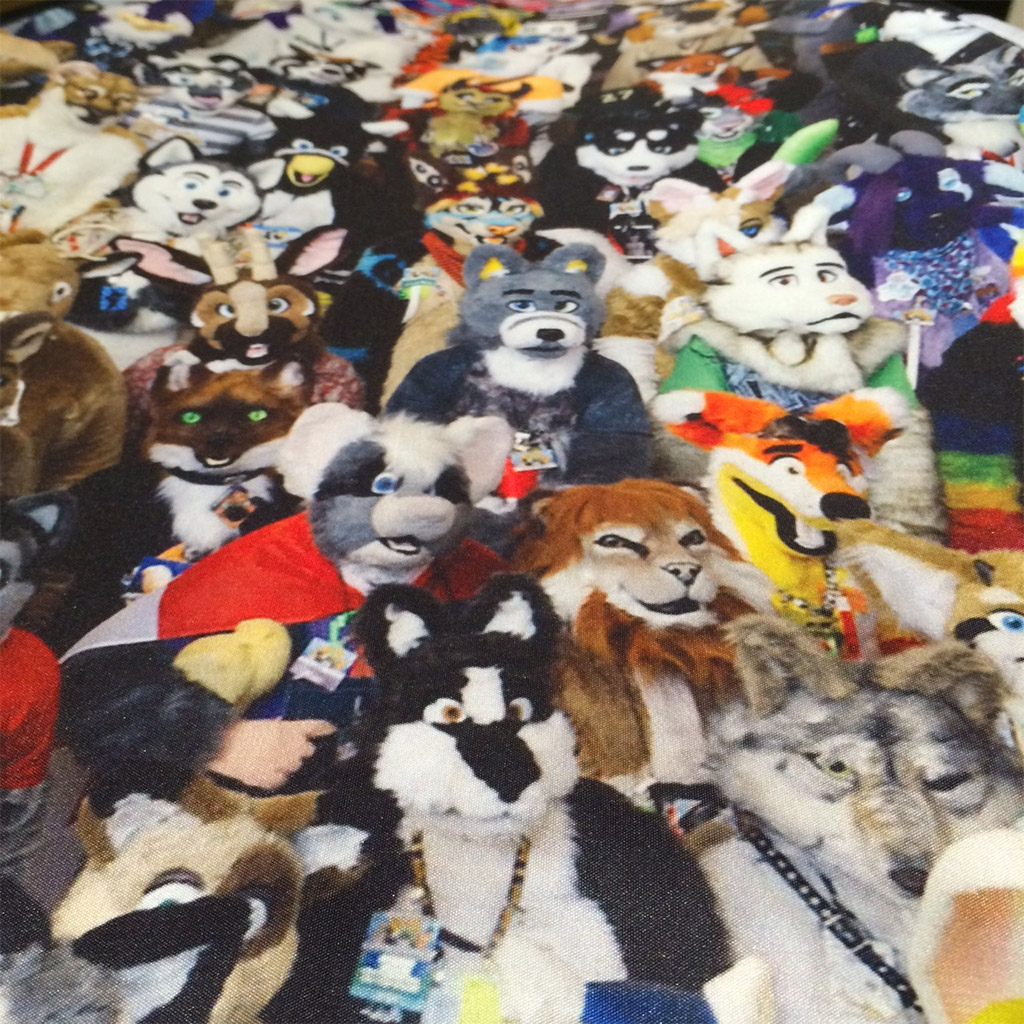 The print detail is precise and if you look closely at the design you will see that what appears to be cuddly toys, are real people dressed up. If you look hard enough you'll find the Stig.
Other work we've done for artists on umbrellas, include photographer Clive Sawyer and a beautiful oil painting for a museum of a Caillebotte oil painting.  The level of detail is so well interpreted that it is hard to believe it is printed on pongee – a high quality polyester that we use for our umbrella canopies.
Museum umbrellas, artist umbrellas and illustrators choose to print umbrellas with their work because they are great gifts and a great way to bring revenue into a small business. The end user likes to buy an umbrella because they are useful but also because they are great gifts. Unusual prints on umbrellas are exciting and can add a sense of style and individuality.