When it comes to creating a promotional umbrella that stands out from the crowd, our expert team excels at delivering fully customized solutions tailored to your exact specifications. With years of experience in the industry, we possess the knowledge and expertise to advise you on the best umbrella models and printing options that align with your brand identity and design vision. By utilizing high-quality materials and fabrics, we ensure that each promotional umbrella we produce is not only visually appealing but also built to withstand the test of time.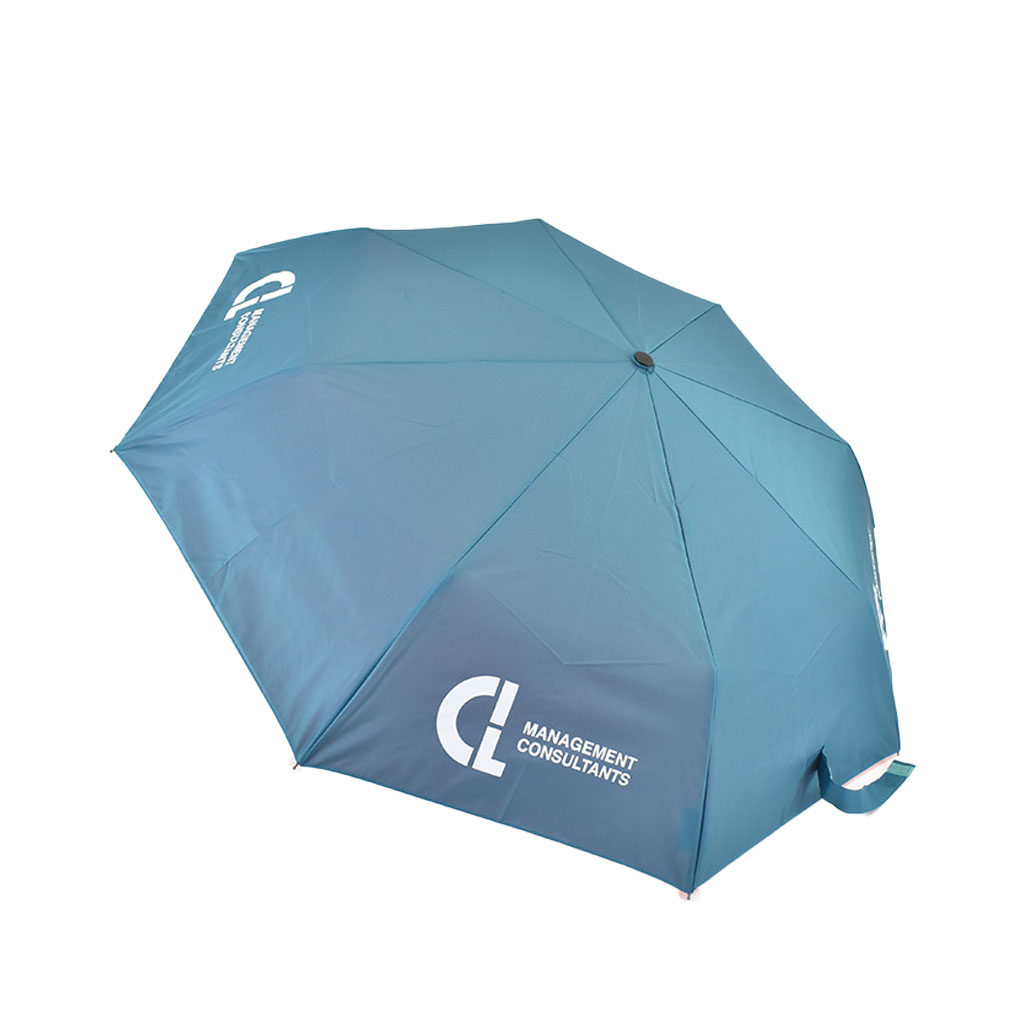 Step 1: Selecting the Perfect Frame
The first crucial decision in designing your promotional umbrella is choosing the ideal frame. Consider the desired aesthetic appeal, the intended purpose of the umbrella (e.g., event promotion, giveaway item, advertising medium), and even the type and color of the handle. Our team can guide you through the selection process, helping you find the perfect frame that compliments your brand image and captures the attention of your target audience.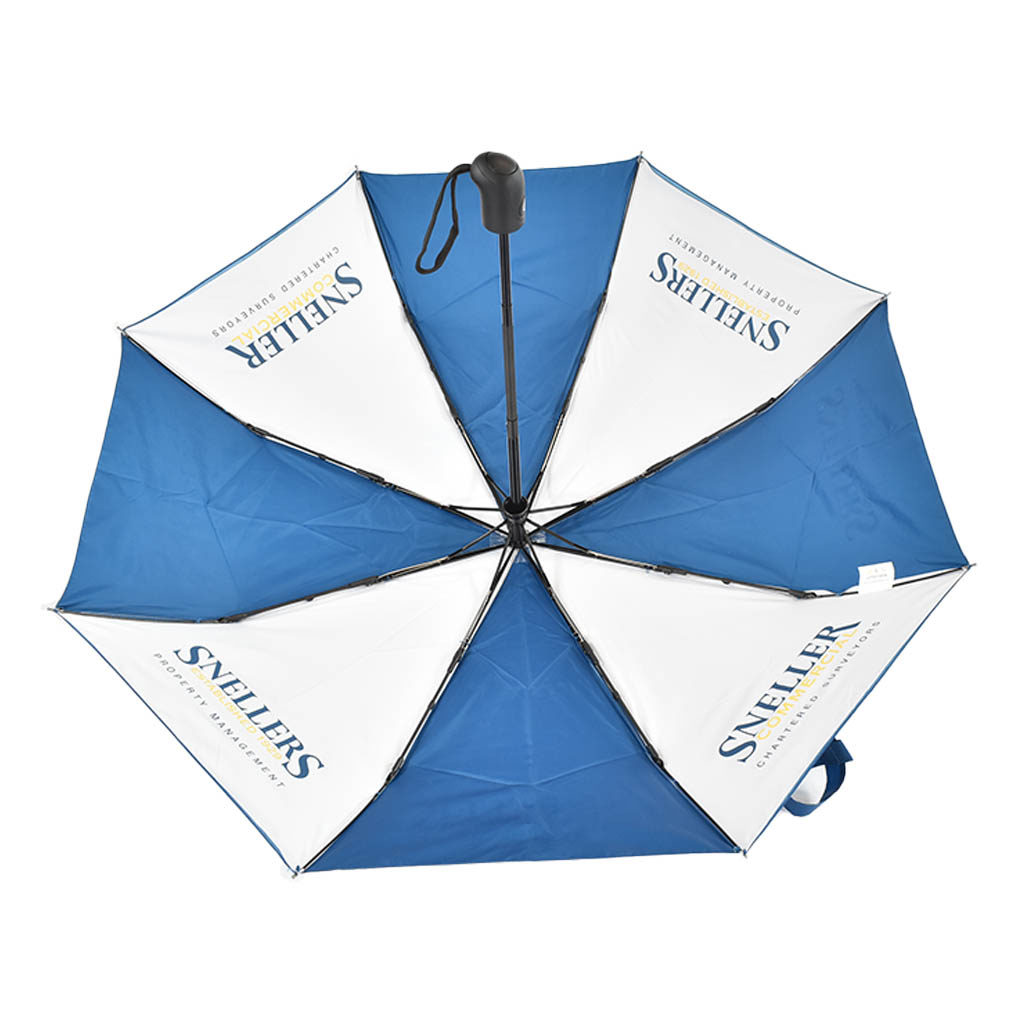 Step 2: Exploring Umbrella Print Options
Determining the most suitable print method for your promotional umbrella can be a daunting task, especially if you're unfamiliar with the various options available. However, with our expertise, we can guide you through the process seamlessly. By carefully reviewing your artwork, we can recommend the most effective print method that will bring your logo and branding message to life. Considerations such as the number of colors you wish to incorporate and the possibility of color matching your umbrella canopy will all be taken into account to ensure a visually striking result.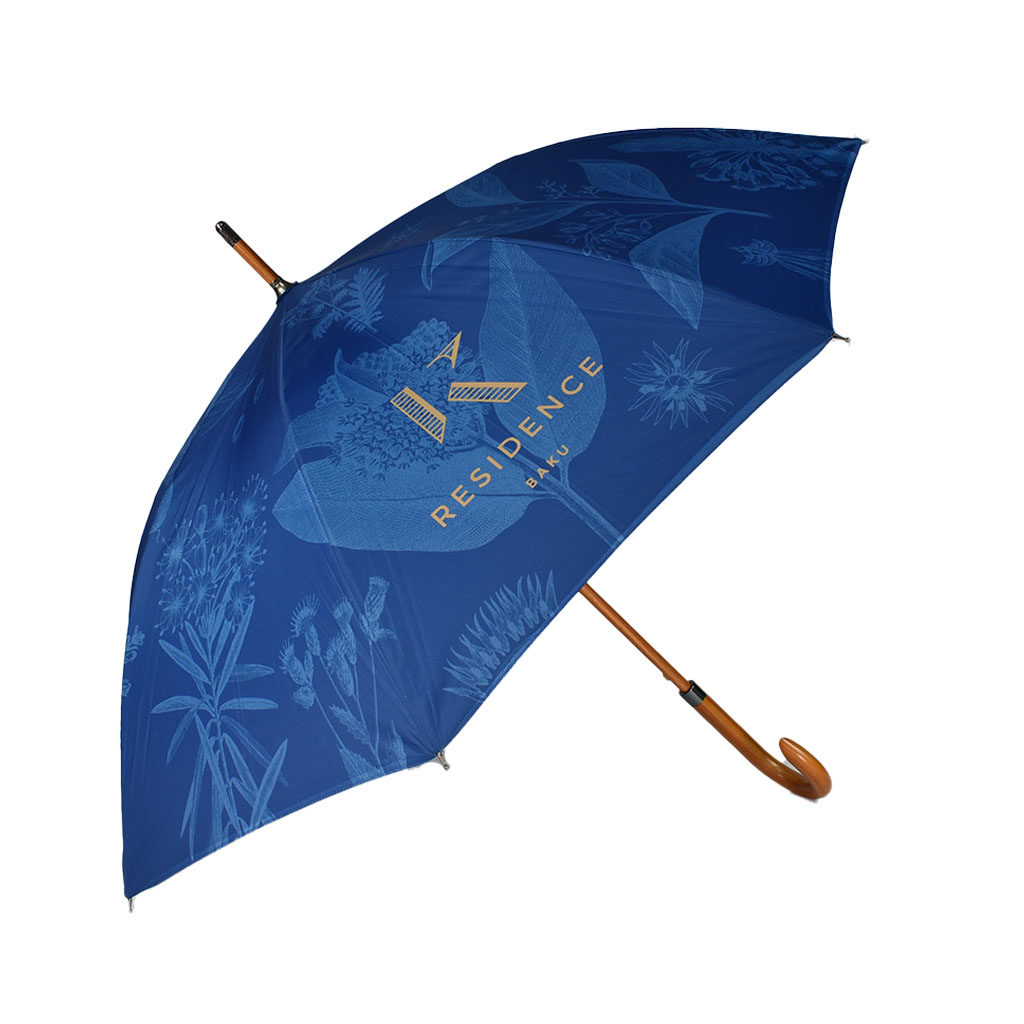 Step 3: Unleashing Customization Possibilities
To truly make your promotional umbrella a standout piece, we offer an array of customization options that add an extra touch of uniqueness. Features such as perimeter or rib tape, a printed tie wrap, or a printed sleeve with a handle are available to elevate the overall aesthetic and functionality of your umbrella. These customization choices provide an opportunity to reinforce your brand identity and make a lasting impression on your target audience.