There's more to branded umbrellas than meets the eye – printing your logo on the outside is just the start…
Read on to discover five cool custom options for our premium pieces:
Pantone matching
Company colours play an important part in branding, so you'll want to make sure that your promotional umbrellas represent them in the most accurate way. That's why we offer a Pantone matching service for fabric, zips and other trimmings. Printing on Pongee (high quality polyester) can affect the way colours are rendered. That's why we use a dedicated Pantone colour chart.
You can access our pantone colour chart.
Engraving
It's the attention to detail and final flourishes that really set our premium range of promotional umbrellas apart from the rest. The option to engrave the metal handle neck ring on the handle is a popular choice for those who want to make the most of the areas available for branding.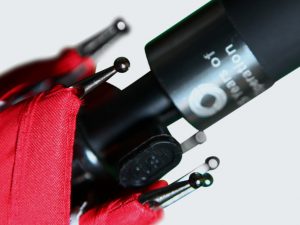 Stress ball handle
Wooden and silicon handles are all well and good, but our special ergonomic handles never fail to impress. A bit like a memory foam pillow, they adjust to fit the contours of your hand. You can also add a handle decal to the end.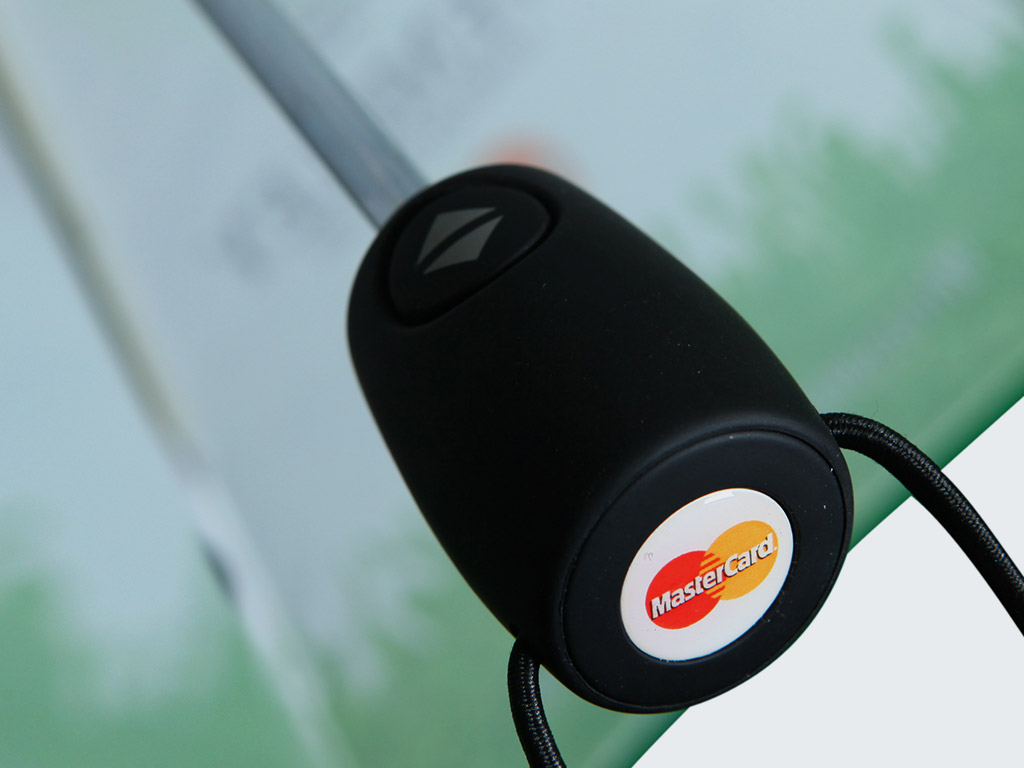 Novelty designs
Not all umbrellas are created equal… They come in different shapes and sizes, including unusual square shapes and wine bottle designs. We even have an incredible 'light sabre' style umbrella in our collection, which lights up at the push of a button.
Double canopy
What we mean by this is a print on the inside of your umbrella. It might be limited to printed a design along the outside (like this London skyline umbrella) or include an entirely bespoke creation, such as the bespoke map on the inside of this … umbrella, which shows you where to find other restaurants in the chain around London.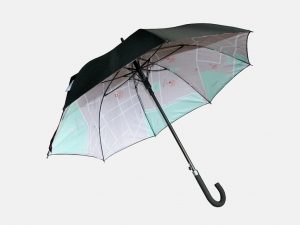 Get in touch with us at The Umbrella Workshop to request a quote or to discuss the full range of options available.