We have an extensive range of stock fabric, this we have matched close to pantone references to help selection.
It should be noted that when using a double canopy colour of the fabric can be darkened.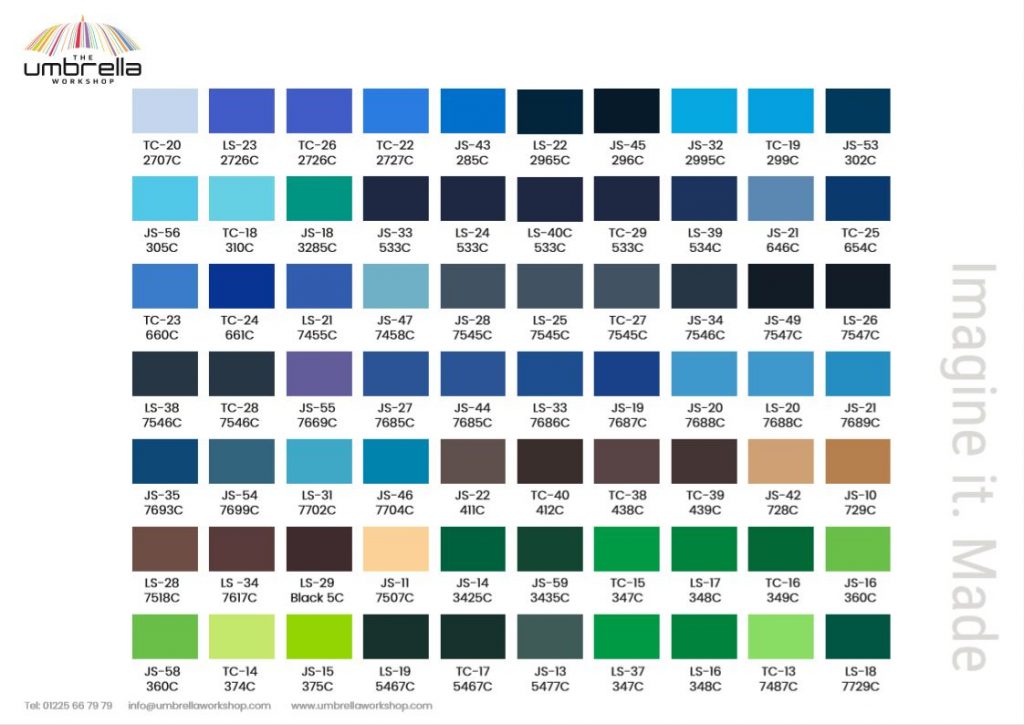 We can match the canopy of the fabric to pantone, using a special dye print solution. in essence we print the external canopy of the umbrella with colour required. The inside of the umbrella is of a lighter colour.
The difference between Stock fabric and Pantone matched can be seen below.