If you are in the UK you can purchase a single sample from the following page.
Order Umbrella Sample.
If you want to evaluate a range of samples contact our office and this can be arranged.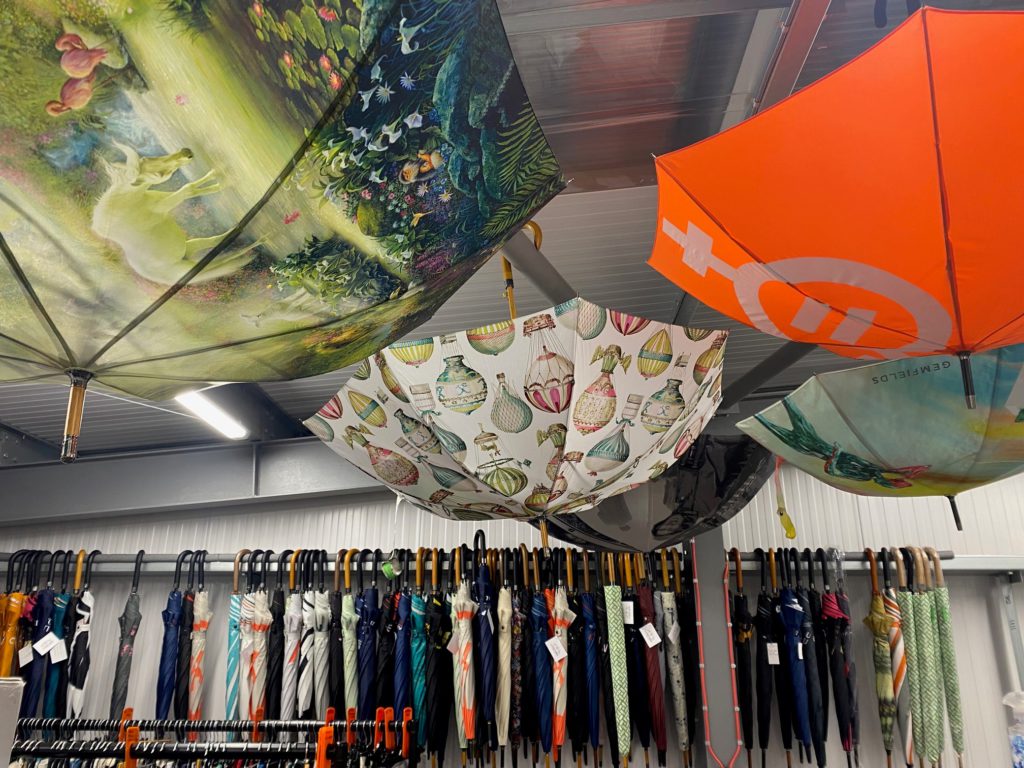 We will send out a model of the sample, usually of an umbrella we have done recently, where we might have ordered a few extra to share as samples. We have plenty of different umbrellas in our showroom we can send out to you. Send us an email if you have a specific requirement, and we'll try and match a sample to your request.
For USA and Ex-UK Clients requiring a sample please email us and we'll provide instructions.