Employee engagement ideas vary and should be carefully considered. Employees play an important role in your organisation. They are primary, important internal stakeholders who help define, shape and carry out the tactical operations of a business. They bring energy to planning and operations, they are the face of your company, they interact with your customers and can define how your business is perceived by them. They are brand ambassadors that should be invested in to get the best versions of themselves to shine at work. It impacts your bottom line, and it affects multiple aspects of running a business from productivity, motivation and efficiency.
Engaged employees are attractive. They are productive, communicative, proactive, support one another and are collaborative. Enthusiastic employees are innovative and improve your bottom line.
However, with the huge shift in work-place culture in the last year and a half, employers can't stand still and ignore what's happened and why it's important to engage and invest in employees using more meaningful channels. Employee engagement ideas vary but they should be purposeful and well thought through.
What has happened to workplace culture?
Previously, workplace interactions were dominated by face-to-face interaction including meetings, chatting in the kitchen, cigarette breaks, or lunchtime runs with your colleagues. Spontaneous exchanges of conversation both social or work-related that kept relationships alive and the sharing of information relevant and progressive.
Then an international disaster happened, and the world closed. It assaulted everything we knew about work, family, what was expected of us, our income, food supply and safety. Those lucky enough to keep their jobs had to find a new normal. The interruption of communication, growth, values and a sense of belonging were thrown up in the air and new norms are being developed. With remote working dominating the office or hybrid options being offered to employees, the values of an organisation, motivation of employees, promoting a sense of belonging and recognition are high on the agenda alongside the importance of the bottom line. Without employees, there is no bottom lin
What happens when people work from home?
Remote work has equalised opportunities for people who previously had barriers to working in an office 5 days a week for 8 hours of the day. Working from home full time or on a hybrid basis with employees combining time in the office with home working can reduce the amount of energy required to confirm being in the office, it promotes a sense of responsibility for ones workload, it allows people from all over the country and world to come together in one organisation and therefore polling staff from a wider reach has obvious benefits. It offers working families more flexibility which also opens up the staff reach as well as attracting people who have responsibilities, they have to fulfil outside of work but also have the skills, experience and knowledge to offer an organisation that cannot be bypassed.
Working in a virtual environment allows a business to build on developing diversity, inclusion and a requirement to foster sense of belonging. This can be evolved as new habits emerge and new programmes are developed to encourage a sense of belonging, productivity and wellbeing. Employee engagement ideas around belonging, productivity and wellbeing should all be considered. Gifts and programmes focusing on these themes can include encouraging people outdoors and providing them with custom branded outdoor coats or gilets. Promoting wellbeing through subsided exercise or gym membership or branded fitness towels and sweatbands can all be added to your engagement gift programme.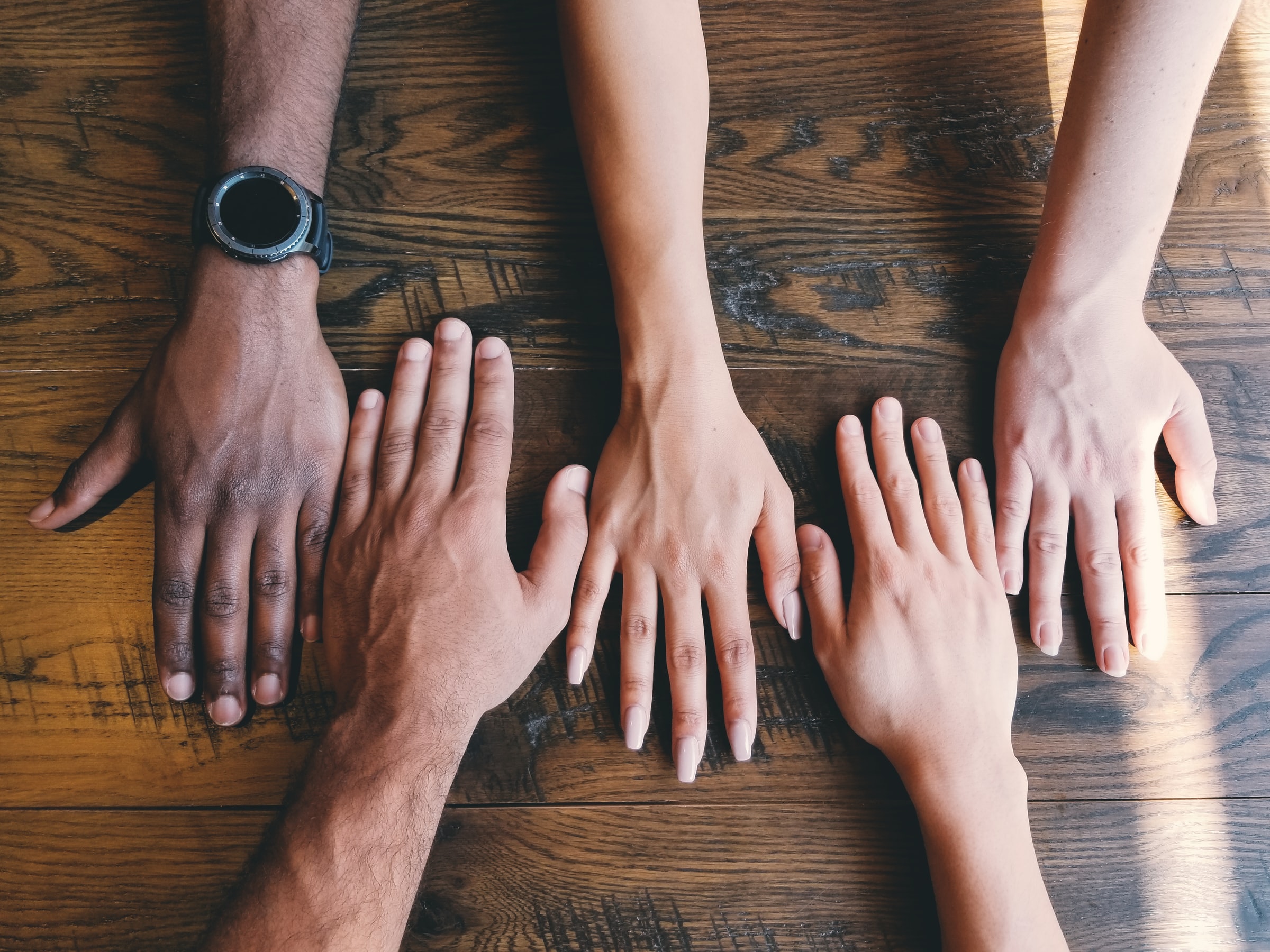 Engage your employees
Happy, motivated and rewarded employees work harder, stay in the job longer and saves you money. A sense of belonging is critical to an employee's experience. The first half of 2020 saw that a sense of belonging to an organisation and team impacted employee happiness and had increased by 12% compared to the previous year. Probably not that hard considering the previous year's unsettling change in workplace environment and economic stability. However, a sense of belonging has become the second most important driver of a great and meaningful work culture in the latter part of 2021.
Source: **LinkedIn GLINT Employee Wellbeing report May 2021
What are the pitfalls of the new workplace culture?
Loneliness, lack of motivation and risk to productivity as well as a lack of community and teamwork are huge risks to an organisation. However, anchoring these and making them work towards an organisation's goals, can improve the bottom line through productivity, increased motivation and new product or idea development.
Employee engagement versus employee experience has multiple layers. Not to be confused by the annual Christmas party get-together, the employee experience is defined by how an employee feels within the business and this is affected by other team members, managers, organisation structure, benefits and pay. The physical experience an employee experiences is affected by the environment they are in. What they can see, where they sit, what their chair is like and the food they eat during the day. Then there is the technological experience that relates to how employees carry out their jobs with the tools they are provided with such as their laptop, phone or project management tools. Have your employees got contemporary equipment? Is their internet connection reliable?
Employee engagement is the opportunity employees get to share their ideas, a space they can speak out and say what they mean and impact a business in the workplace but also outside of work. Where does an organisation take their staff to get to know one another? Where do they go to maintain their health and well-being? Are they rewarded with a Christmas party and yoga retreat? Has your team been given the tools to communicate with one another? Do they have phones that work? Do their chargers work?
In order for employees to bring their whole-selves to work they don't want just to rock up and get paid, they're looking for a great company culture that engages them and offers them a 360 experience – one that bring the best version of themselves to work and allows them to enjoy a life outside of work. That work-life balance that we've all been talking about for years has finally started to materialise following the pandemic and its devastating blow to human life and the economy. Are your employees bringing the best version of themselves to work? Are you cultivating that opportunity or are you stagnating and assuming its business as usual?  
Why should a company invest in employees?
 1. Employee turnover is expensive
You want to keep your brilliant people doing what they do best, it makes a business more profitable.
Recruitment is expensive and timely.
Training programmes for new staff are expensive and inopportune.  
Losing experience, knowledge or missed opportunities from employees who have left can have a devastating effect on a business.
Key client relationships are usually built between people. Your key account manager and your client contact usually have a great bond. Losing that could cost you the long-term relationship.
2. Acknowledging milestones and achievements is imperative
Employees play a huge role in the success of your organisation.
Thoughtful, customisable gifts recognise their commitment, improve employee retention and encourage motivation. According to Social Cast the enterprise social networking application designed for the workplace, 69% of employees would work harder if their work was recognised and appreciated. 
Employee engagement ideas should be considered, planned and budget set aside for making them happen.
3. Great quality talent is hard to come by
Investment in training opportunities is essential. Offering employees opportunity to improve their own skill set will ultimately reflect back to you as they are motivated and better equipped to carry out business growth.
Growth and development opportunities for employees means that a longer commitment to the organisation which makes planning and development of new projects easier.
Maintaining a reputation for promoting employee growth, development, well-being as well as a work/life balance attracts other great talent.
4. Investment in employees' health and well-being
Healthy, well rested employees take fewer sick days therefore encouraging better productivity.
Endorphins they have running through their bodies following exercise promote better work application and focus.
Employee engagement ideas include branded active wear or company sponsorship of participating in outdoor challenges. Customised team wear, running torches or sports bottles are other ideas.
5. Emotionally attached employees will be great with your customers
Your customer experience is the thing that differentiates you from your competitors. 68% of consumers say they are willing to pay for more products and services from a brand known to offer good customer service experiences. (Hubspot)
Employee engagement ideas
Recognise milestones
Take the opportunity to acknowledge team members. When a team member passes their promotion or reaches an annual milestone, you can celebrate it by sending them a card or gift. Birthdays, targets, accomplishments and retirements are all key milestones to celebrate and recognise. Popular ways to do this include personalised cards, boxed gifts or customised water bottles.
2. Employee onboarding
So, you've spent time and money on recruitment. You've found the star you want in your team, how are you going to welcome them, share your company values and bring them on board with your goals? Show them, tell them and educate them in your core brand values. Welcome packages can be customised with your logo, values or mission statement. Make the newest members of your team feel welcome with customised uniform, branded reusable premium bags or customised North Face backpacks, personalised note books or pens.
3. Employee wellbeing
Bring the outside inside. Working in an office or home office environment does not need to be sterile and screen-based. Evidence demonstrates that being around plants help people feel more relaxed, decreases anxiety, increases memory and productivity. The effect of nature in the workplace serves to stimulate both the senses and the mind, improving mental cognition and performance. Source: (Bisco Werner 1996; Brethour 2007; Frank 2003; Pohmer 2008; Serwach 2008; Shibata, 2001, 2004; Yannick 2009)
Gift your employees with plants and herbs. Customise the plant pots and packaging to serve as a reminder that it's the organisation they work for that wants to support their wellbeing. Customised gratitude journals or branded yoga mats are great items for repeated use. Get your team moving outside with branded umbrellas branded skipping ropes, bobble hats or protein shakers. 
4. Foster a sense of belonging
Team wear or work wear is not just a great leveller, it serves as a mechanism for an employee's sense of belonging. Being part of a team is instrumental in an employee's happiness which impacts on their performance. Consider gifting customised clothing for your team. Embroidered caps with your company logo or branded sweatshirts are a great source of affiliation. Feeling connected with your company or team through branded clothing is a smart choice if you choose great quality garments and decoration techniques. 
5. Choose sustainability
Sustainable and sensibly sourced branded merchandise is not just a nice-to-have anymore. Expectation that organisations have a responsibility to the environment and climate change should be top of your list.
Choose reusable stainless steel water bottles, personalised with your company logo and employee name. Branded lunch utensils or portable drinkware can be customised with your logo. Check where your branded merchandise is sourced. Can you identify where they are made the factory credentials? Recycled branded note books, branded key rings or metal badges are all great reusable branded merchandise that promise longevity. Indulge your staff with customised gift packs that are bespoke to your company.
Experts in employee engagement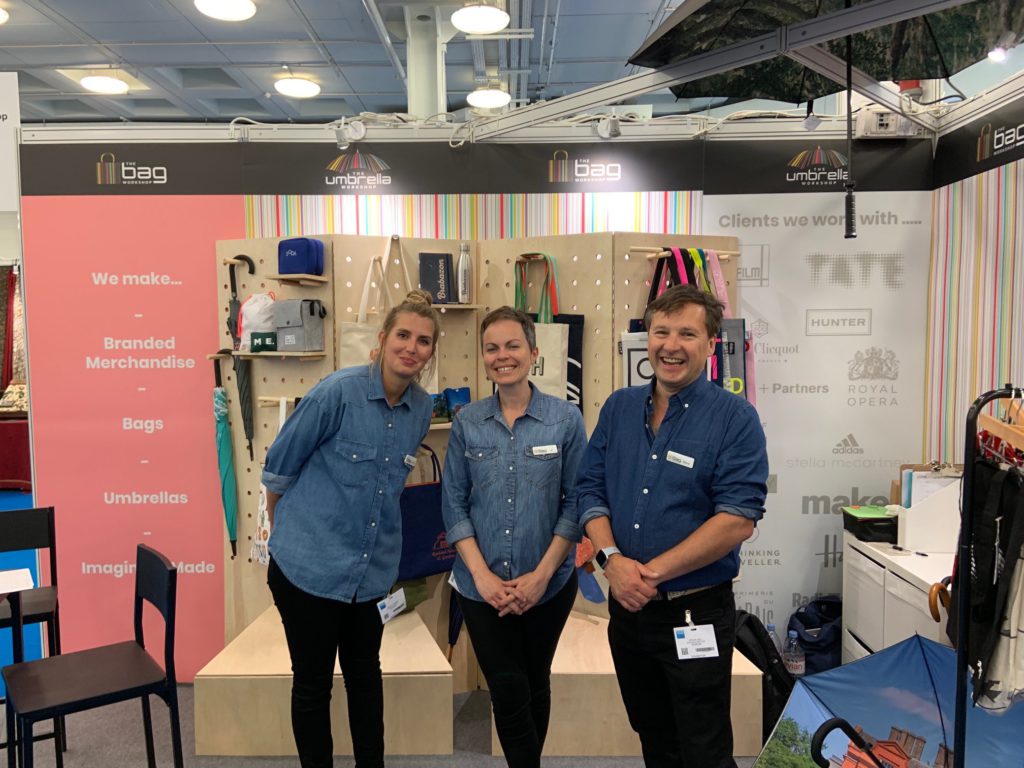 Wurlin – The Umbrella Workshop are specialists in employee engagement ideas, bespoke bags, packaging and customised branded merchandise. Progressive and flexible, we work with brand owners to diligently explore concepts and develop custom branded solutions. Experienced in sourcing products with a global supplier each, we are trusted partners to clients for innovative manufacture, structured project coordination and international distribution.
We work with global corporations and SMEs to deliver thoughtful and meaningful branded merchandise to actively engage your staff. We've received briefs from multiple organisations in the last 18 months to deliver premium quality gifts to help their teams feel connected, motivated and proactive during the most disruptive and unstable work environment that this generation has ever experienced. We work out what it is an organisation wants to achieve and we source great products to fulfil that brief. Try us out. What are you thinking? What do your employees need? Maybe you're not sure. Ask us what we're thinking and we'll help frame your way forward.