You have to admit, in the UK especially, that a brolly (or two) will always come in handy. So handy that some bright spark has started selling folding umbrellas from vending machines! It was only ever a matter of time. We spotted this one at a train station in the South West and would've given it a go – had we been caught without our old faithful Umbrella Workshop branded brolly. Compact it may be, yet sturdy enough to survive some pretty stormy weather as well… it's really stood the test of time.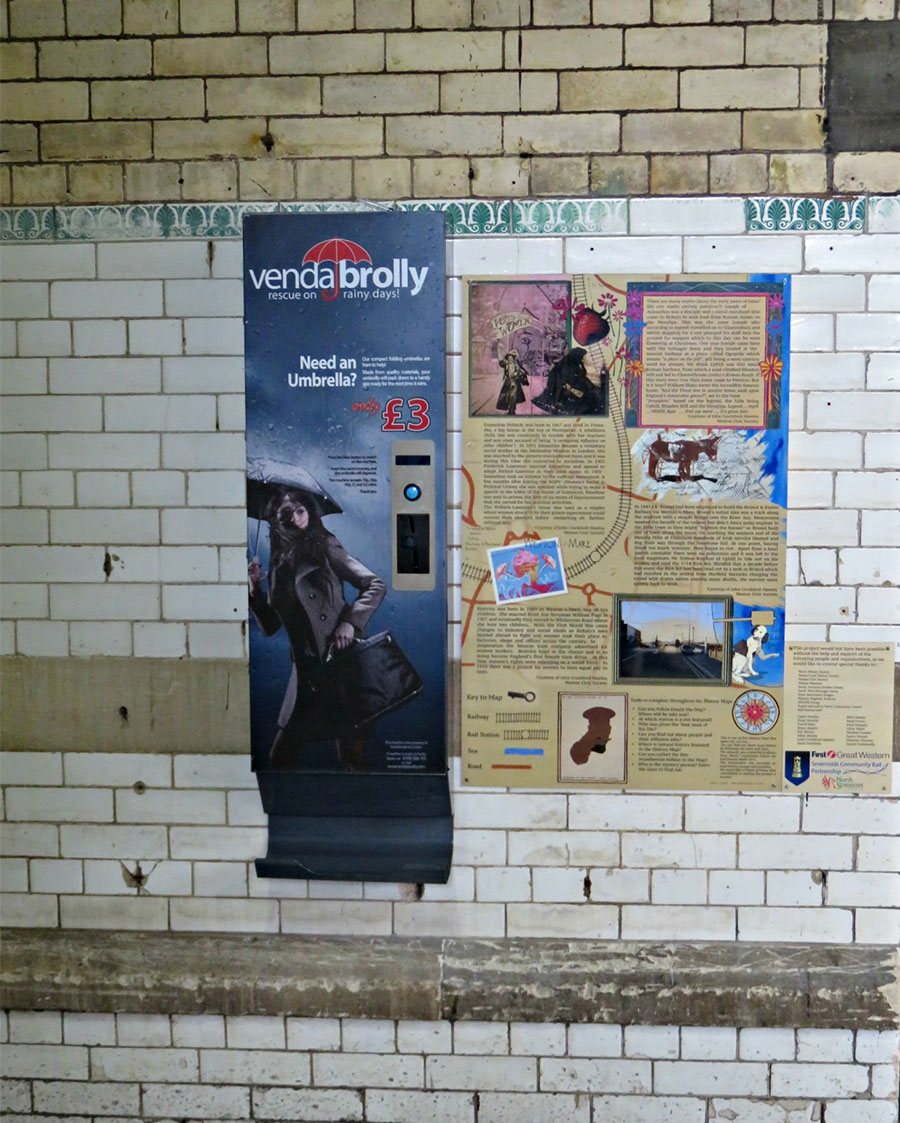 It's not unusual to come across mangled umbrellas discarded in the street, or hanging out of dustbins after a storm has passed. However, every model we supply comes with a three year guarantee as standard. They've all been specially designed to withstand their fair share of wind and rain, as The Umbrella Workshop prides itself on producing umbrellas that are built to last.
Premium umbrellas
Durable and beautiful are two v. important aspects of our premium umbrellas, which is what makes them so popular with luxury brands wanting to ensure their own high standards are replicated in promotional or corporate merchandise bearing their name.
Make your mark on any model
There's no doubt that folding or 'telescopic' style umbrellas are incredibly convenient for keeping with you 'just in case'. However, the more heavy duty design of the traditional golf umbrellas is ideal for outdoor events and just what you want to protect you from a torrential downpour. Meanwhile, the popular 'walker' style umbrellas are real fashion accessories in themselves with an optional wooden handle and other features like engraved neck rings to help you stand out from the crowd.
Style & substance
We want the people using our umbrellas to enjoy them, thanks to custom options such as comfort gel handles, stylish wooden shafts and stunning double printed canopies. But of equal importance is how these umbrellas look to everyone else – their ability to convey a message or keep a particular brand in people's mind. Umbrella canopies offer a generous surface area for branding and our team is on hand to help ensure your design looks as striking as it possibly can.
There's a brolly out there for every occasion, so don't get caught short! For premium branded umbrellas you can count on, contact The Umbrella Workshop.