We use a rather fun horse head to model our umbrellas. We're not the only ones who like Neddy to help them out.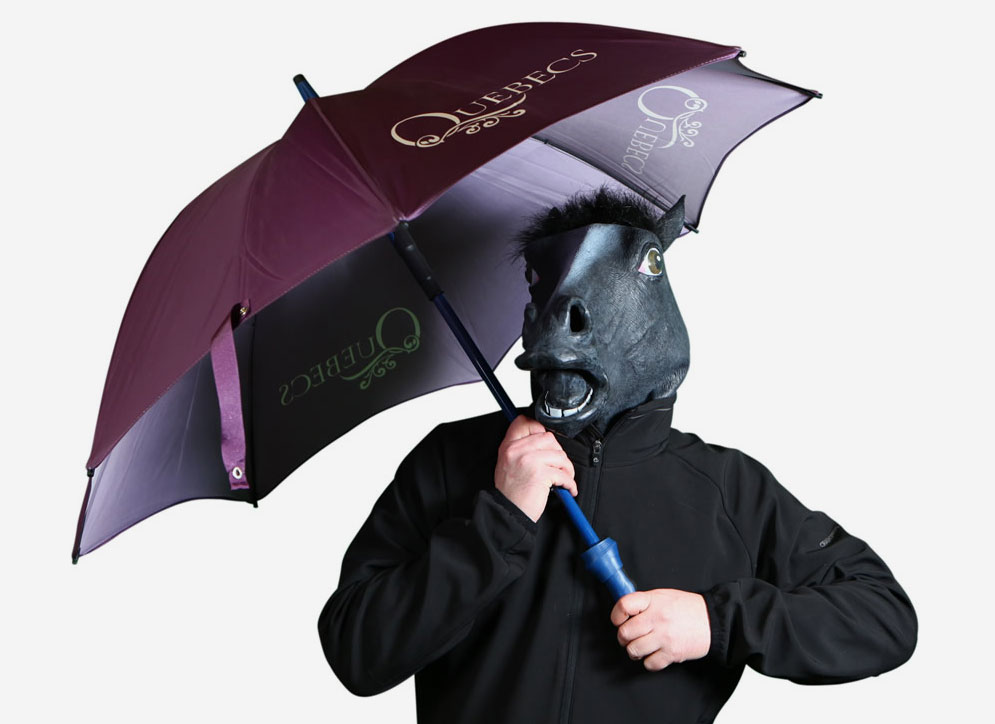 We've enjoyed this story of someone wearing a horse head to meet American president Barrack Obama.
Using Neddy helps us make our imagery concentrate on the beauty of the umbrella, rather than the model. We also like a giggle.
Take a look at this news story from the BBC about Scottish horse boy, this really made us laugh.