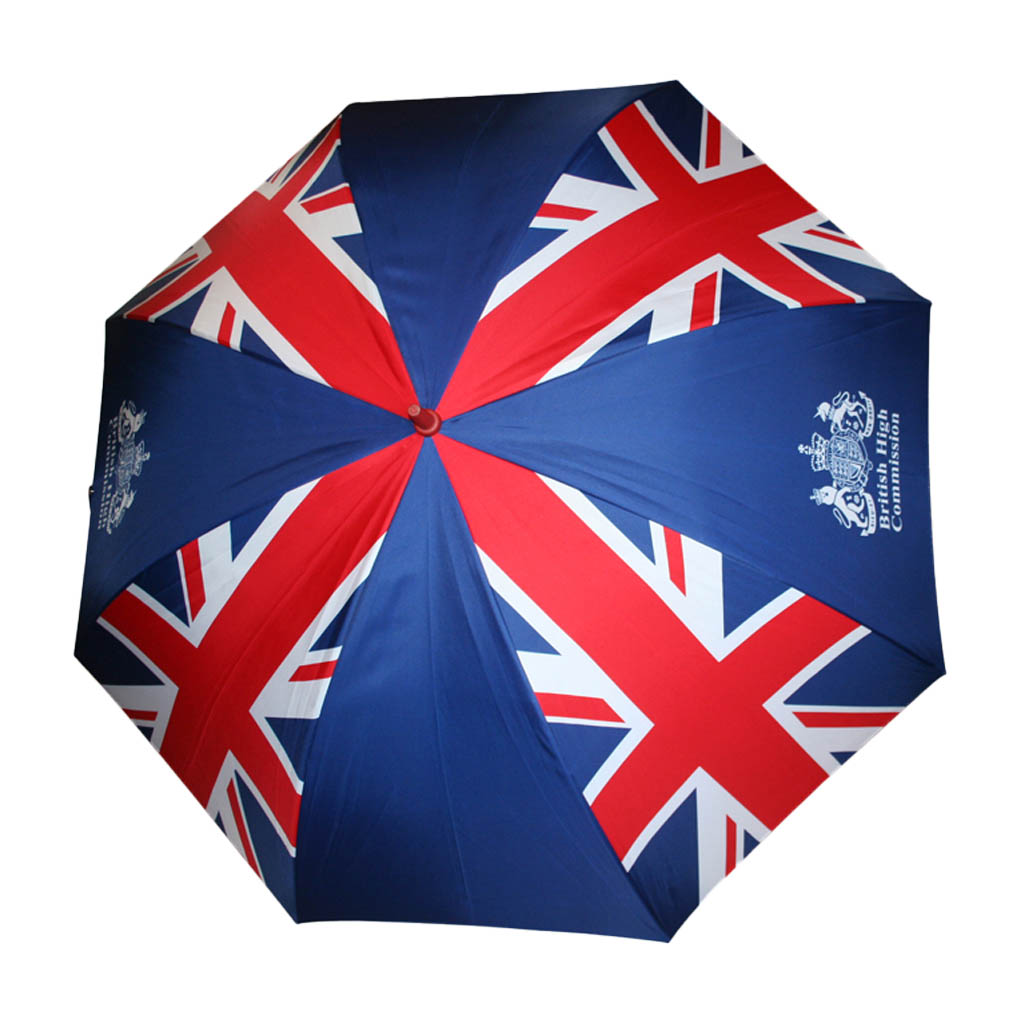 For tailor-made umbrellas of the highest quality – or literally fit for a queen – look no further than The Umbrella Workshop! Earlier this year, we were approached to make an umbrella specifically to protect her majesty from the unpredictable Great British weather. Having already produced some very special umbrellas in our time (for designers and diplomats alike) our team rose to the challenge and delivered something suitably regal… complete with royal crest, of course.
What kind of umbrella gets the royal sign of approval?
All our umbrellas are produced to the highest quality and come with a two year guarantee as standard. So rest assured, each and every customer gets the 'royal treatment' and umbrellas that are both remarkably durable and incredibly handsome.
But if you want an insight into the various elements that set this particular design apart from other exciting umbrella based projects we've worked on, you'll find HM The Queen's spec outlined below:
Canopy: Red, white and blue (what else?) fabric known as 'pongee' – printed, then stitched together
Shaft & Frame: Pantone matched red, unusual and distinctive
Handle: comfort grip
Printed and manufactured here in the UK, with the added benefit of shorter lead times and savings made on shipping
So if you'd like logo umbrellas fit for a queen – our clients are in great company! – then submit your enquiry to us via our quick quote form and we'll be in touch. Our umbrellas can be extra-large or telescopic small… it's up to you.
For more on the design options we offer, ranging from contrasting perimeter tape to novelty shaped umbrellas, handle engraving to custom packaging, check out our custom umbrella design options page.