If you are in the UK you can purchase a single sample from the following page.
Order Umbrella Sample.
If you want to evaluate a range of samples contact our office and this can be arranged.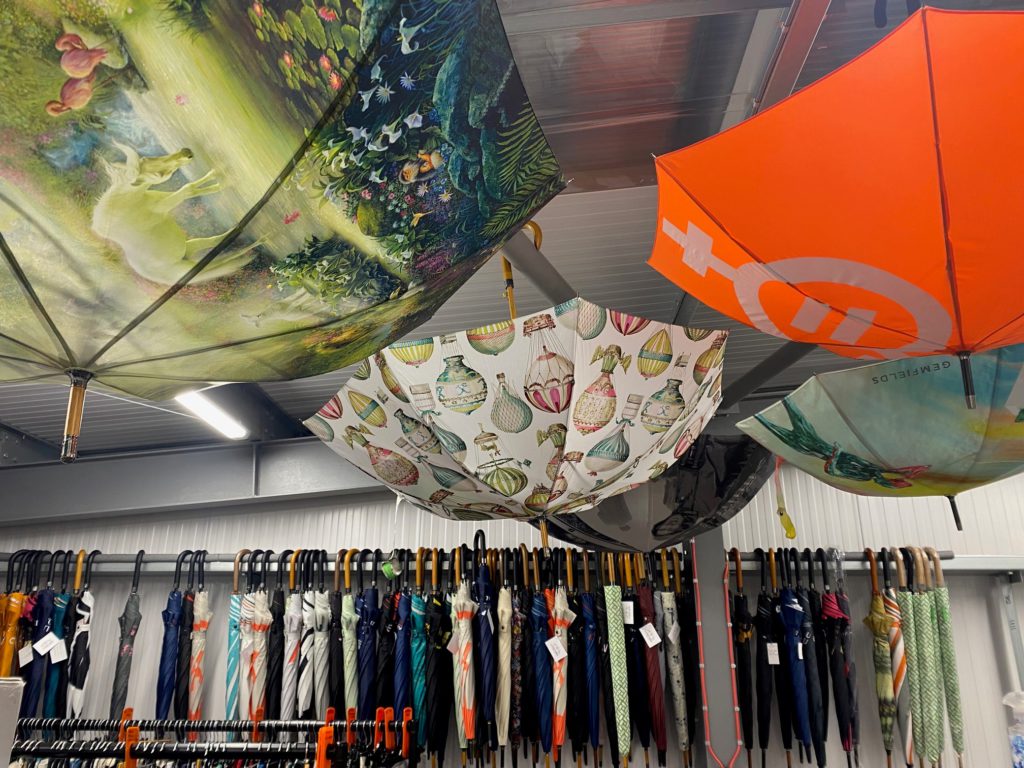 We will send out a model of the sample, usually of an umbrella we have done recently, where we might have ordered a few extra to share as samples. We have plenty of different umbrellas in our showroom we can send out to you. Send us an email if you have a specific requirement, and we'll try and match a sample to your request.
For USA and Ex-UK Clients requiring a sample please email us and we'll provide instructions.
We can supply umbrellas as quickly as in a week, but more complex umbrellas take for 4-12 weeks to manufacture and supply.
We make umbrellas in different stages, and would depend on the complexity of the umbrella design.
We generally use a standard range of umbrella frames, the umbrella fabric is printed or dyed to requirements and sewn onto the umbrella frames.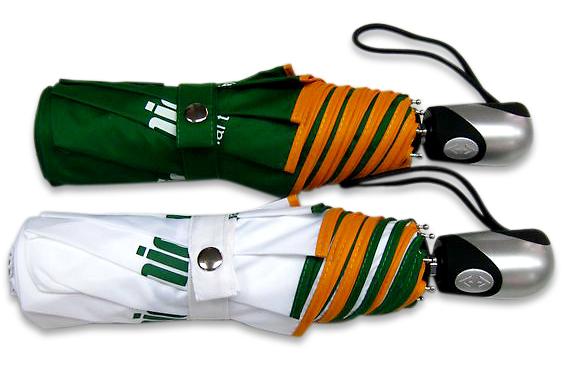 Give us a call, sometimes having a conversation is better if you're not quite sure and our experienced team can help you find what you need.
USA FreePhone 8666 158 187