Outdoor events have a unique charm that indoor gatherings simply can't replicate. Whether it's a music festival, a wedding, a corporate picnic, or a corporate charity event, the open-air setting can create a magical atmosphere. However, as any experienced event planner knows, outdoor events also come with their own set of challenges, the most unpredictable being the weather. This is where personalised umbrellas come to the rescue, offering both practical solutions and branding opportunities.
In this blog post, we'll explore the essential role that custom umbrellas play in outdoor event planning. From providing shade and shelter to enhancing the overall event experience, these versatile accessories have become must-haves for any event planner's toolkit.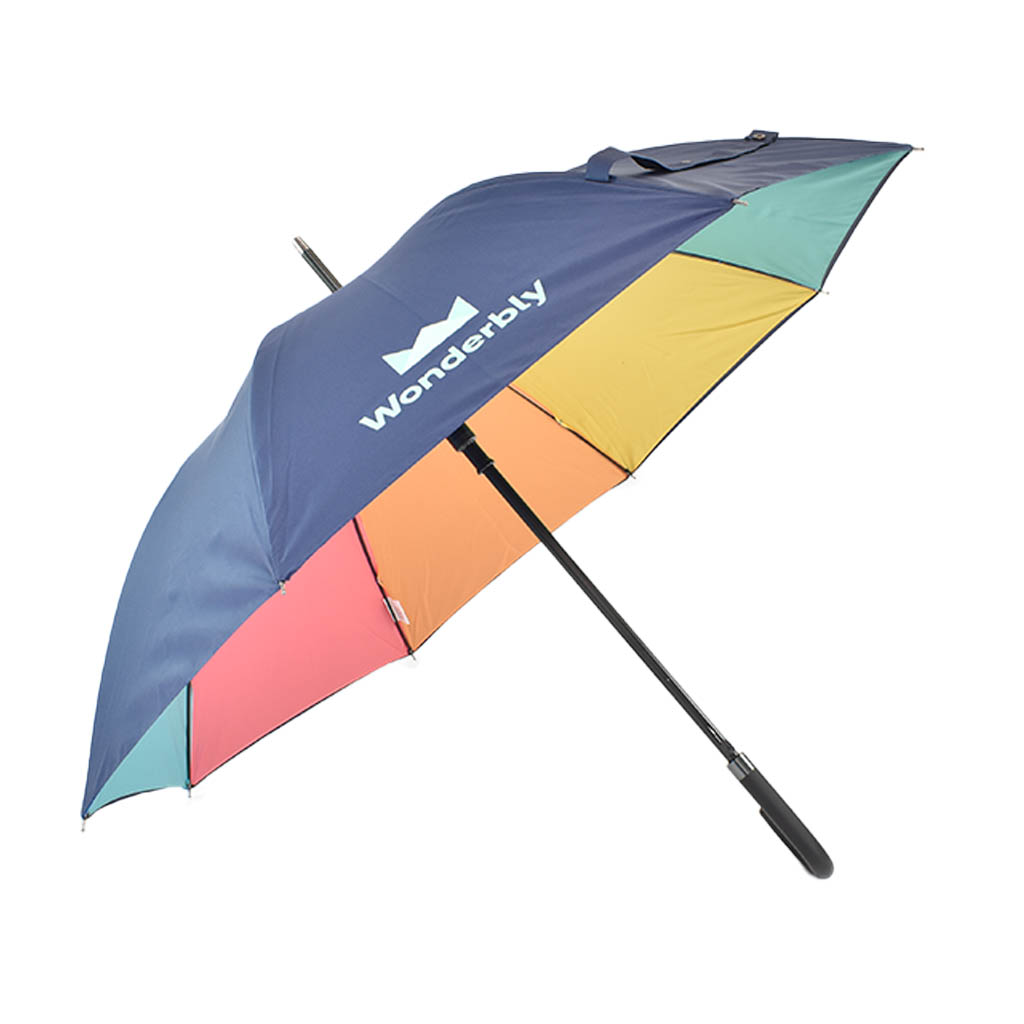 Shade and Comfort for Attendees
One of the primary reasons to incorporate personalised umbrellas for outdoor event planning is to ensure the comfort and well-being of your attendees. While sunny weather can create a picturesque setting, it can also lead to discomfort and even health risks if proper shading isn't provided.
Personalised umbrellas for outdoor events, strategically placed throughout the space, offer attendees a reprieve from the sun's harsh rays. Whether it's for outdoor seating areas, food courts, or event stages, these umbrellas provide much-needed shade, making the event more enjoyable and comfortable. Attendees will appreciate the thoughtfulness, and it can significantly impact their overall experience.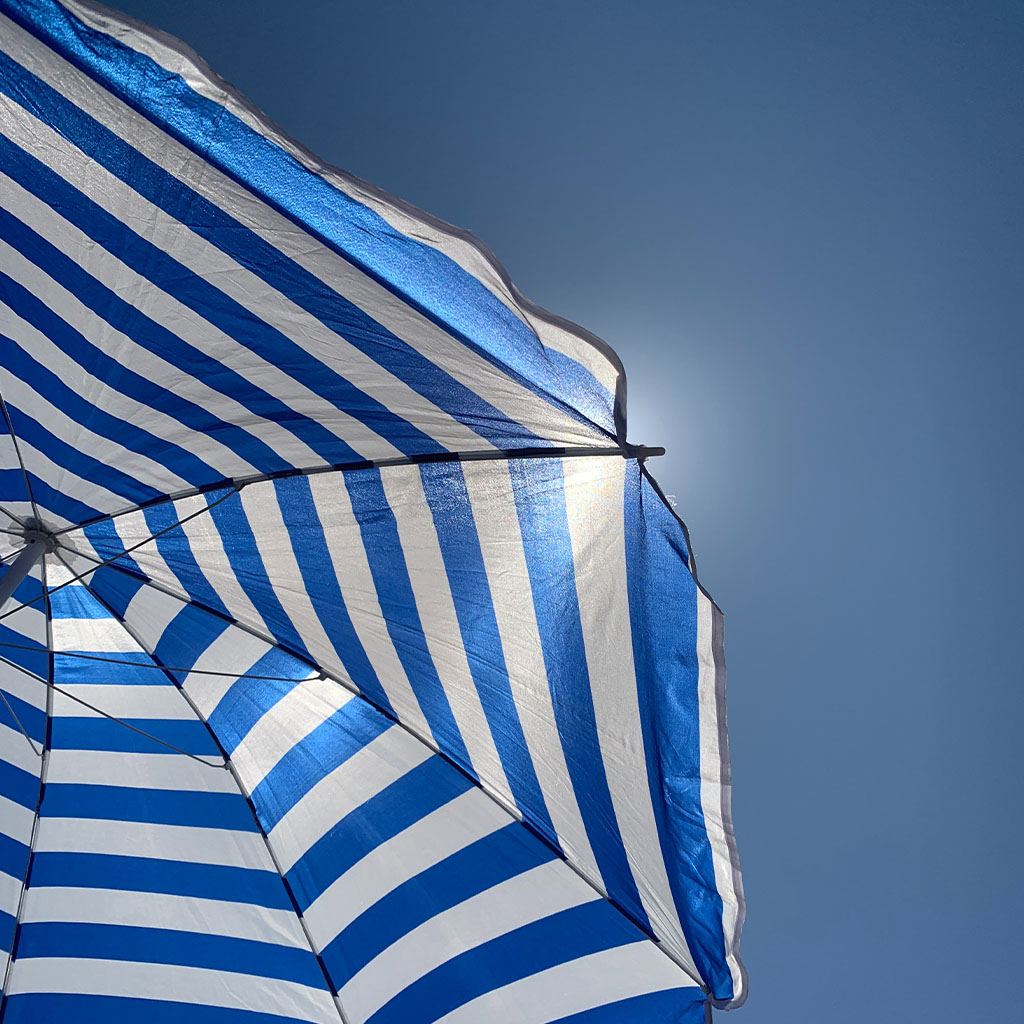 Weather-Proofing Your Event
Outdoor events are often at the mercy of unpredictable weather. Rain, wind, or even extreme heat can disrupt the best-laid plans. Personalised umbrellas for outdoor events serve as a practical solution to mitigate these challenges.
Rain: When the forecast looks ominous, having a supply of personalised umbrellas on hand can save the day. You can provide attendees with branded and custom umbrellas to keep them dry and comfortable. This not only shows your commitment to their experience but also serves as a powerful branding opportunity. Whenever attendees use these umbrellas in the future, they'll be reminded of your event.
Wind: Our storm-tested personalised umbrellas for outdoor events are sturdy and well-designed, and can withstand gusty winds, ensuring they don't become hazards during your event. Ensure that the umbrellas you choose are built to handle the outdoor conditions of your event location.
Heat: In hot climates, custom umbrellas can be equipped with UV-resistant materials, creating shaded areas where attendees can cool off. This not only keeps attendees comfortable but also encourages them to stay longer at your event.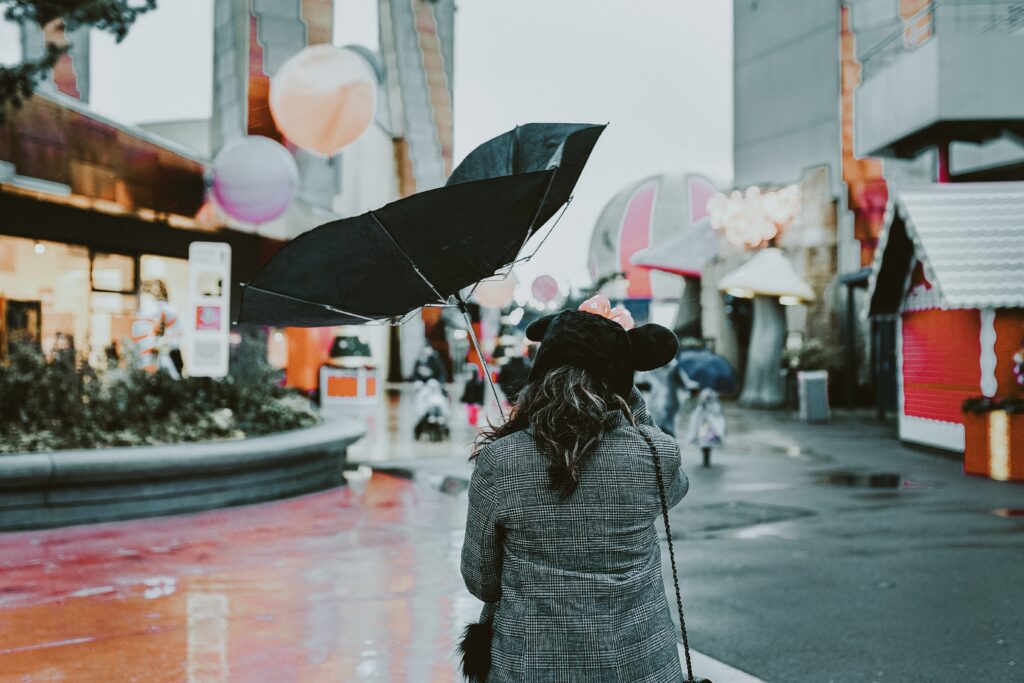 Branding and Personalisation
Personalisation and sticking to a theme are key in event planning, and our umbrellas provide an excellent opportunity to reinforce your event's theme. Here are a few ways to incorporate your event's identity into these essential accessories:
Logo and Brand Colours: Customise the umbrellas with your event's logo and brand colours. This not only adds a professional touch but also enhances brand visibility throughout the event.
Sponsorship Opportunities: If your event has sponsors, consider offering them the opportunity to brand the umbrellas. It's a valuable sponsorship package that can help cover event costs.
Thematic Designs: Tailor the umbrella designs to match your event's theme or aesthetic. Whether it's a rustic wedding, a music festival, or a corporate conference, umbrellas can be customized to complement the overall ambiance.
Versatility in Design and Placement
Custom umbrellas come in a variety of designs, sizes, and styles. This versatility allows event planners to incorporate them seamlessly into different types of outdoor events:
Branded Folding umbrellas: These are the smallest models of umbrellas. Can be folded away into a small bag and always comes with a matching sleeve.
Personalised City umbrellas: These are perfect for, you guessed it, the city! And large crowded spaces. They're bigger than the folding umbrellas and the handles can come in a variety of colours. Our favourites are the City Walker Umbrellas with black shafts and black silicone handles and the traditional–looking Wood Walker umbrella with a wood crook handle.
Branded Golf umbrellas: The largest model. Perfect for sporting events.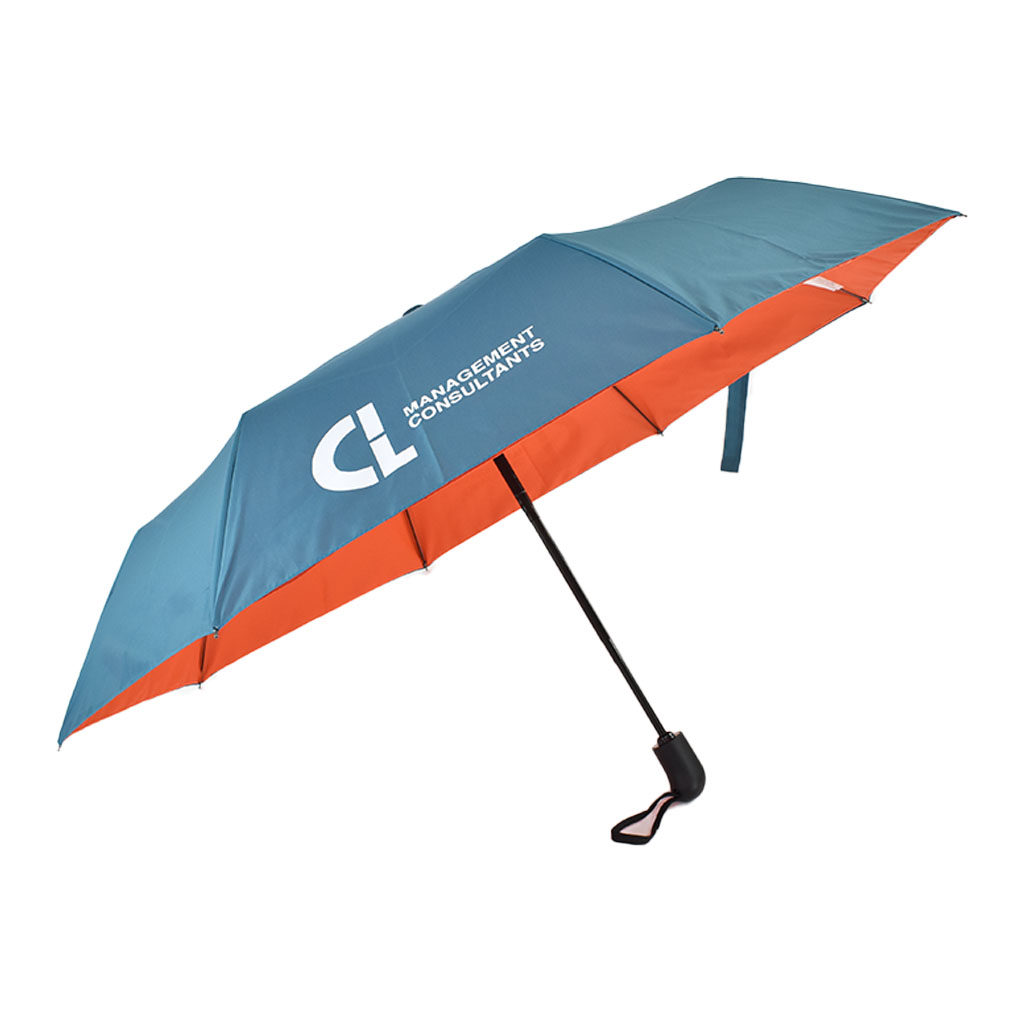 Enhanced Guest Experience
Ultimately, the success of an event is measured by the experience it creates for the attendees. Personalised umbrellas for outdoor events contribute to a more positive and memorable guest experience. Attendees will appreciate the attention to detail and the convenience provided by these shaded areas and protection from unexpected rain.
Moreover, the presence of personalised umbrellas can encourage social sharing. Event attendees often take photos and share their experiences on social media. When your event branding is prominently featured on the umbrellas, it becomes a part of the attendee-generated content, extending the event's reach and impact beyond the physical location.
In conclusion, personalised umbrellas are indispensable tools in the event planner's arsenal for outdoor events. They offer practical benefits, such as shade and weather protection while also serving as a powerful branding opportunity. By incorporating custom umbrellas into your event planning strategy you can ensure a more comfortable and enjoyable experience for your attendees, leaving a lasting impression that extends far beyond the event itself.
Thinking about hosting an event? We also manufacture other promotional items such as custom-made bags, personalised tote bags, branded notepads, printed mugs and other bespoke merchandise.
Send us an email at info@wurlin.com for a quote or give us a call at +44 (0) 1225 66 79 79 for a chat!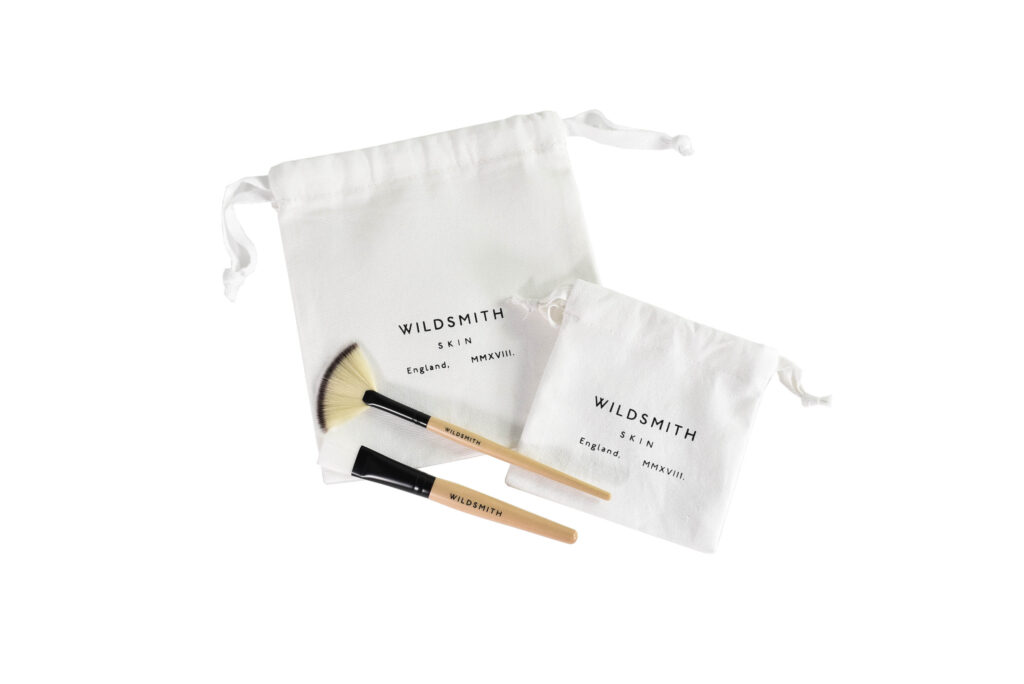 Custom-made umbrellas have been gaining popularity in recent years as a unique and practical way to showcase your style, brand, or event. With endless possibilities for design, creating a custom-made umbrella has become easier than ever. In this ultimate guide to custom-made umbrellas, we'll explore design ideas and inspiration to help you create the perfect umbrella.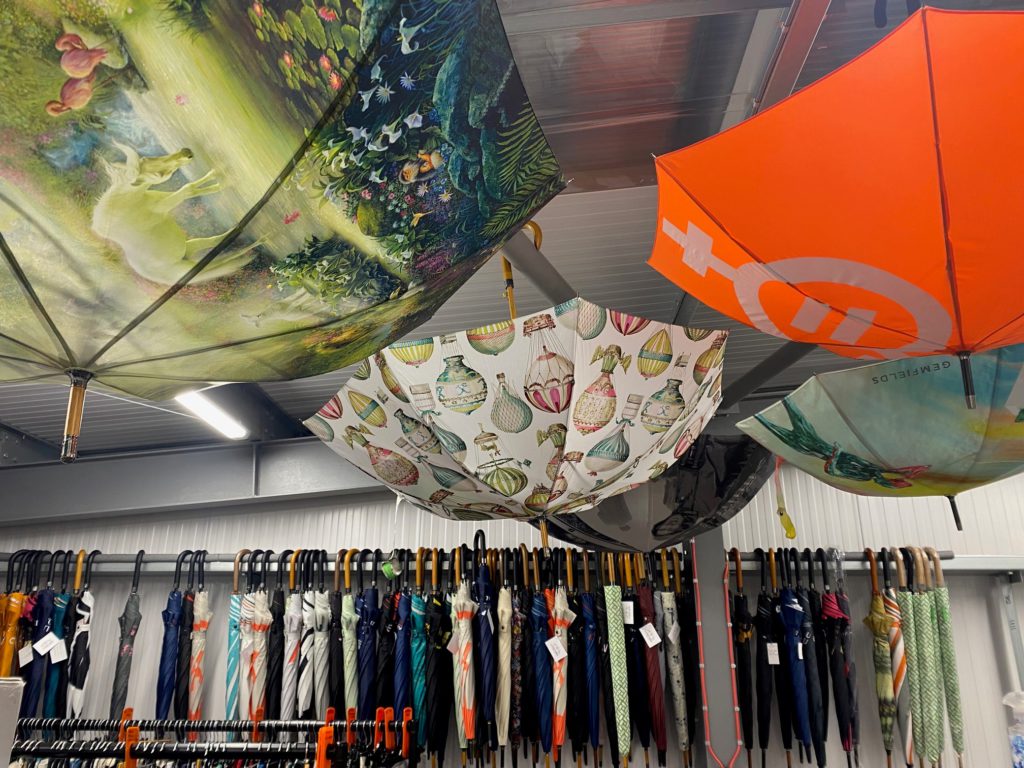 Personalized Details
When it comes to designing a custom-made umbrella, personalized details can add an extra special touch. From a brand logo to a special date or quote, these details can help to make your umbrella truly unique and meaningful.
Personalized umbrellas are a popular choice for weddings, where couples can customize the umbrella with their names, wedding date, or even a special message to their guests. This creates a memorable keepsake that guests can take home and treasure for years to come.
In the corporate world, personalized umbrellas are a great way to promote your brand and create a lasting impression. By incorporating your company logo or tagline onto the umbrella, you can effectively advertise your business while also providing a useful and practical item for your customers or employees.
Personalized umbrellas can also be a great way to show your support for a cause or organization. By including a message or image related to the cause on the umbrella, you can help to raise awareness and support for the issue.
When designing a personalized umbrella, it's important to consider the placement and size of the personalized details. You want to make sure that the details are visible and easy to read, while also maintaining the overall aesthetic and design of the umbrella.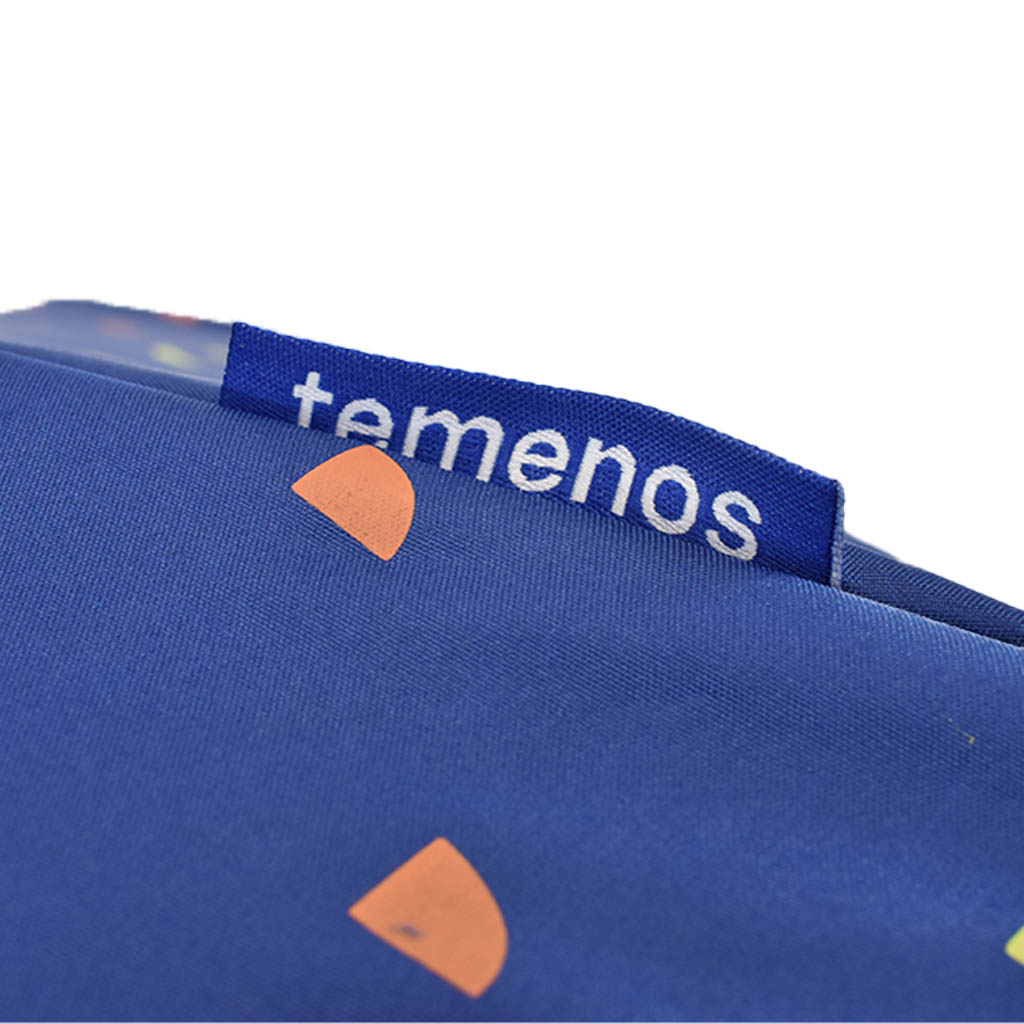 Bright Colours
When it comes to designing a custom-made umbrella, choosing the right colors can make all the difference. Bright colors are a popular choice for those who want to create a statement piece that stands out from the crowd. With a bold and eye-catching color scheme, you can easily attract attention to your brand or event. In addition, bright colors can help to create a fun and lively atmosphere, perfect for events such as trade shows or weddings.
When choosing bright colors for your custom-made umbrella, it's important to consider the overall theme and purpose of your umbrella. For example, if you're designing an umbrella for a sports event, you might choose colors that match the team's colors or the colors of the sport. Similarly, if you're designing an umbrella for a corporate event, you might choose colors that match the company's branding or logo.
Another advantage of choosing bright colors for your custom-made umbrella is that it can help you stand out in a crowd. Whether you're attending a crowded outdoor event or simply walking down a busy street, a bright and bold umbrella can easily catch people's attention and help you stand out from the crowd.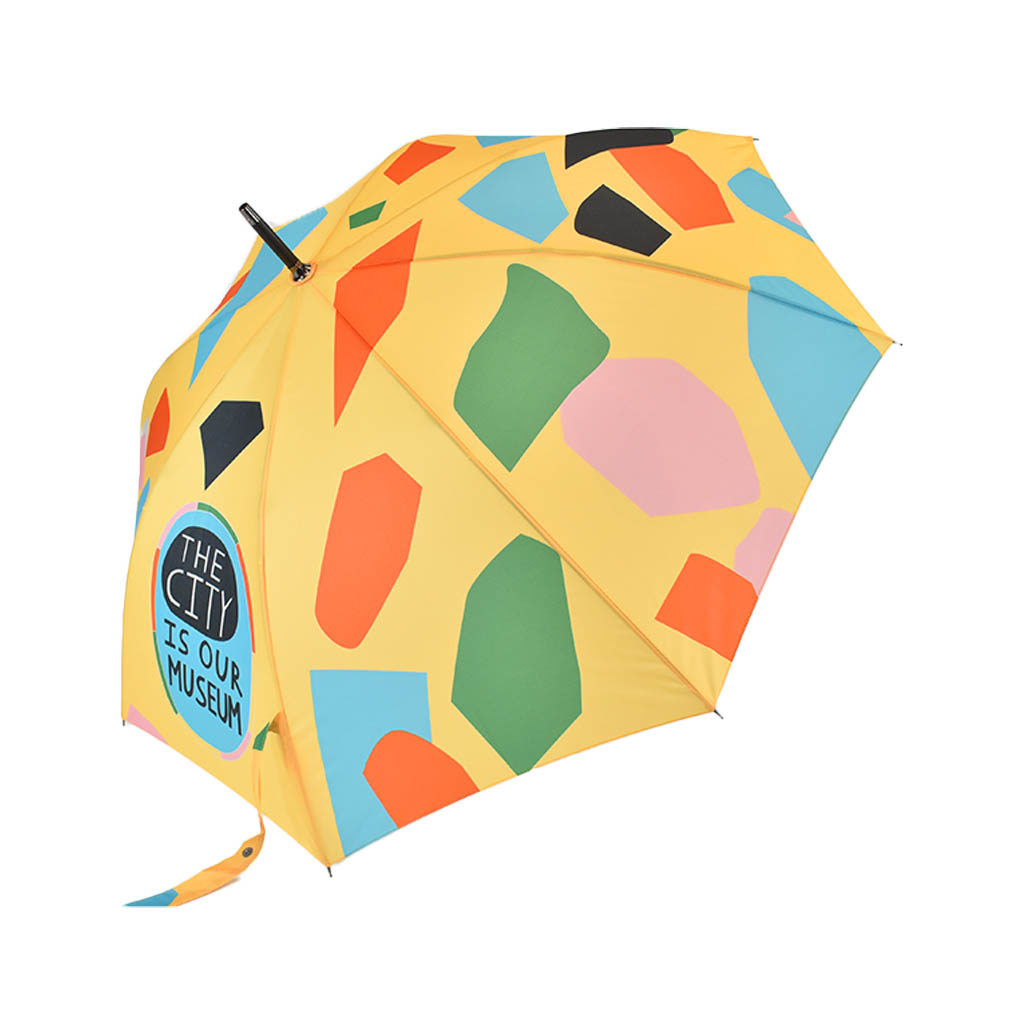 Patterened Designs
Patterns can add a unique and eye-catching touch. A patterned umbrella can help to showcase your brands' style and add a pop of color to a rainy day.
One popular pattern choice for custom-made umbrellas is stripes. Whether you choose bold, colorful stripes or classic black and white, a striped umbrella can add a timeless and stylish touch to any outfit. Striped umbrellas are perfect for personal use or as gifts for friends and family, and they are sure to make a statement wherever you go.
In addition to this, there are many other patterns to choose from when designing a custom-made umbrella. From florals to geometric designs or even abstract art, the possibilities for patterned umbrellas are endless.
Furthermore, coporate business will often use their logo and turn this into a repeating pattern to use on the internal canopy.
When designing a custom-made patterned umbrella, it's important to consider the size and placement of the pattern. You want to make sure that the pattern is visible and easy to see, while also maintaining the overall aesthetic and design of the umbrella. Additionally, you may want to consider the color palette of the pattern and how it will coordinate with your personal style and wardrobe.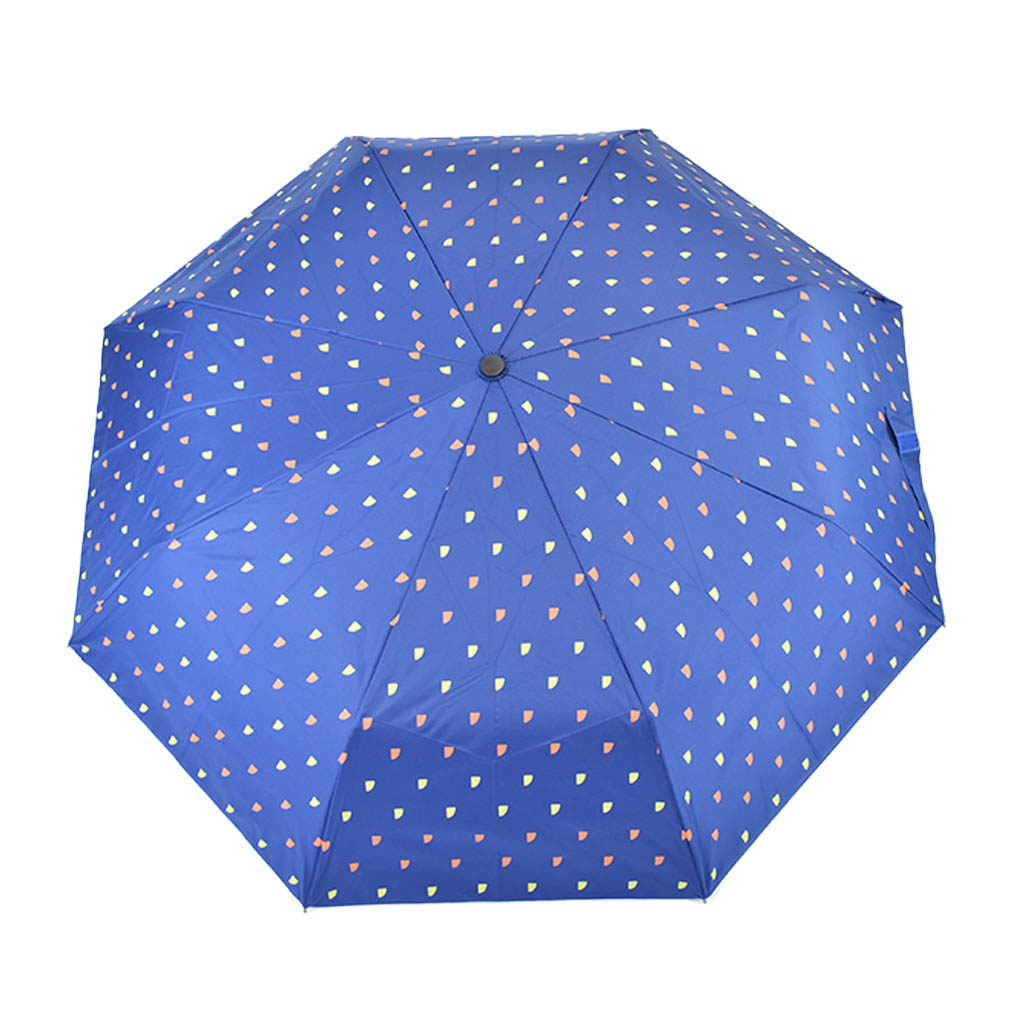 Photography Prints
Printing high-quality photographs onto an umbrella is not only a unique and memorable way to create a custom-made umbrella for personal use but also for corporate businesses. Companies can use this technique to create custom-made umbrellas that reflect their brand and values, and also serve as effective promotional items.
A corporate custom-made umbrella with a high-quality photograph can be an excellent way to showcase the company's products or services. For example, a restaurant could print photographs of its signature dishes onto umbrellas to promote its cuisine. A car company could feature photographs of its latest models to promote its brand and attract potential customers.
Custom-made umbrellas with photographs can also be used to commemorate special events or milestones in a company's history. For instance, a company could print photographs of its founders or key moments in its history onto umbrellas and distribute them as gifts to employees or clients.
When designing a custom-made umbrella with a photograph for corporate businesses, it is important to ensure that the photo aligns with the company's branding and messaging. The photograph should also be of high quality and resolution, so it appears clear and professional when printed on the umbrella.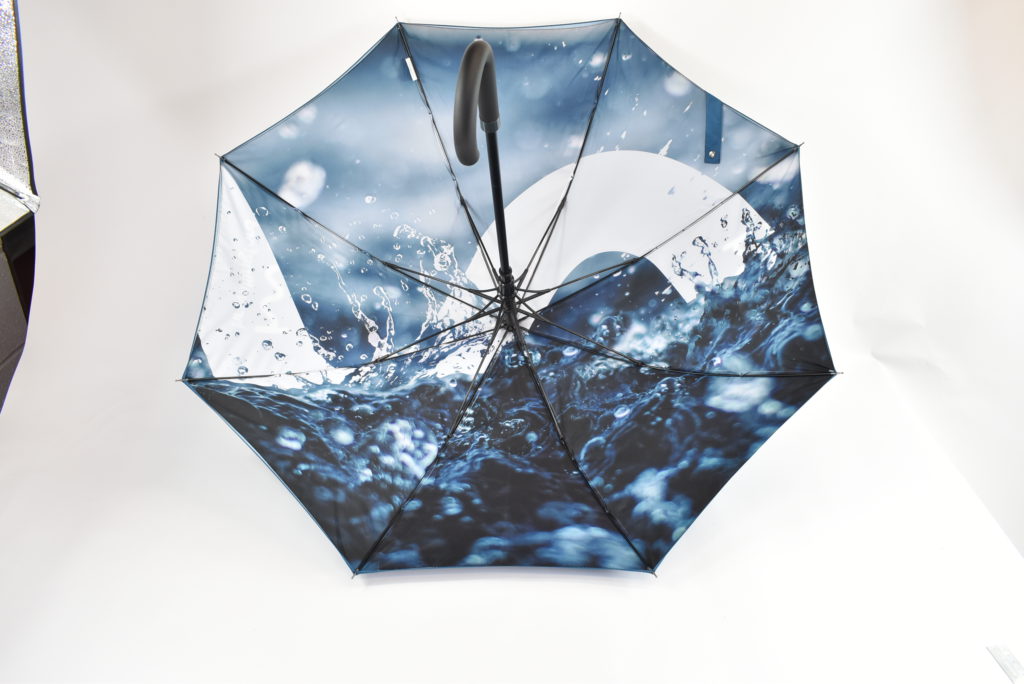 In conclusion, custom-made umbrellas offer endless possibilities for creative design. From personalized details to bright colors, patterned designs and photography prints there is no limit to what you can create. With these design ideas and inspiration, you can create the perfect custom-made umbrella that perfectly reflects your style, brand, or event. Whether you are looking for a promotional item or a unique statement piece, custom-made umbrellas are a great way to make a lasting impression.
Experts in bespoke umbrella manufacture, we can also supply branded merchandise for your portfolio. Find out more about sustainable branded products from Wurlin or custom made bags to compliment your branded umbrellas can be manufactured by The Bag Workshop.
Find out more about us or ask us for a call back +44(0)1225 667979.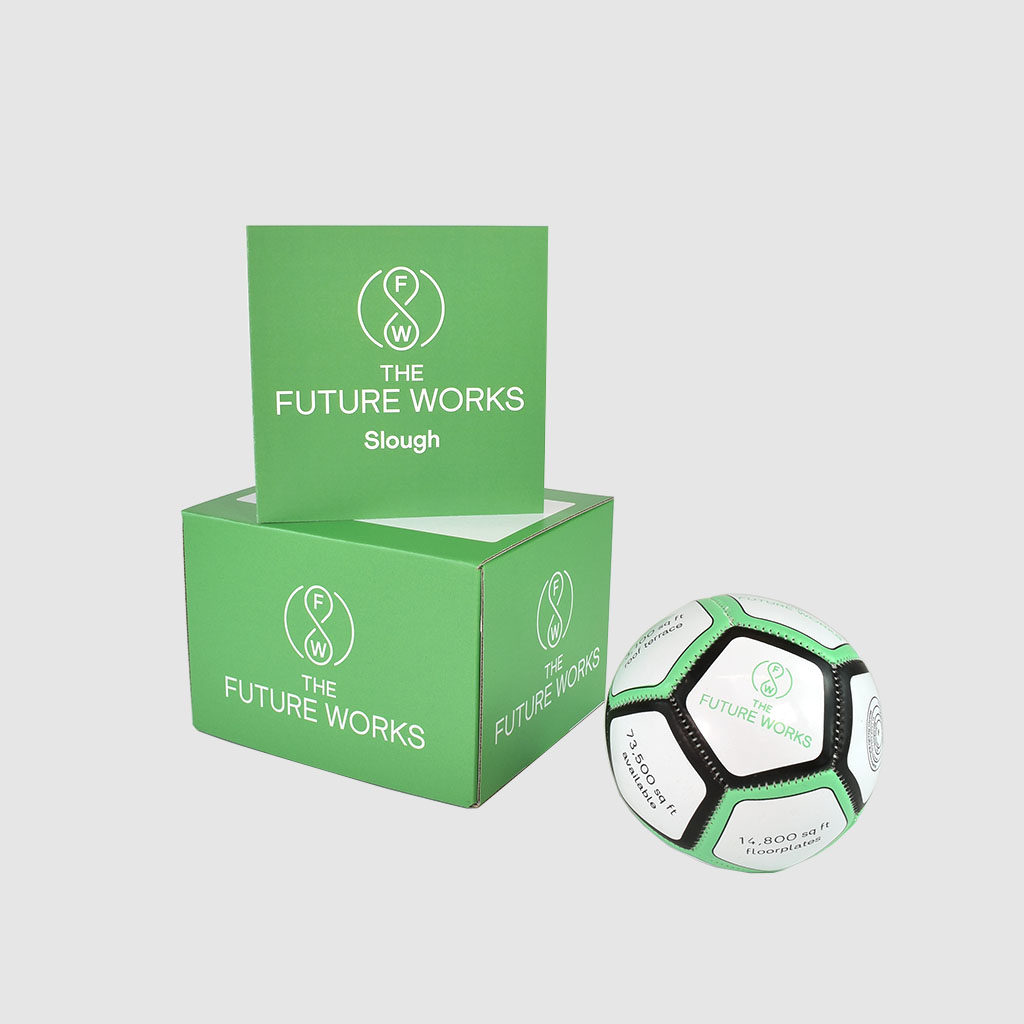 Custom advertising umbrellas can be an excellent tool to maximize brand awareness. They offer a large surface area to showcase your brand's logo or message and are a functional item that people can use on a regular basis. Here are some tips on how to effectively use custom advertising umbrellas to promote your brand.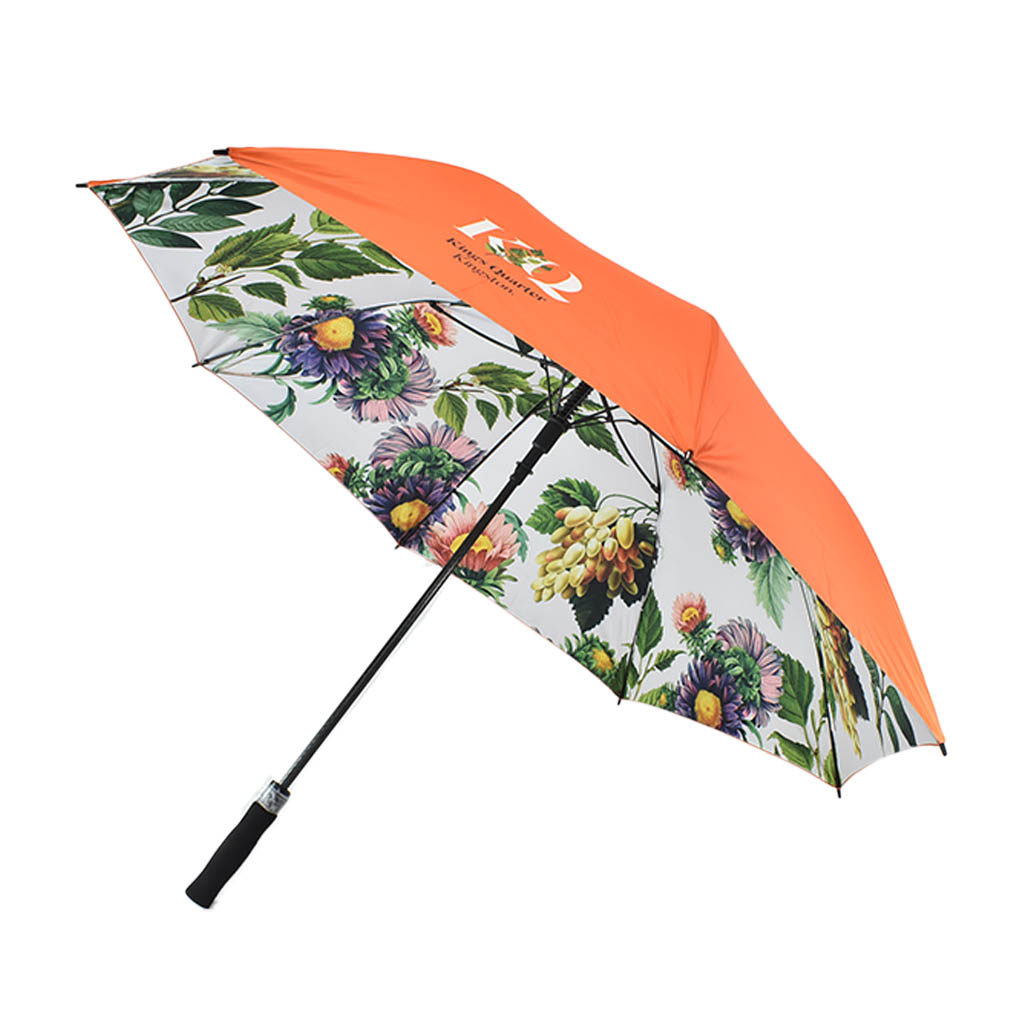 Choose high-quality umbrellas
One of the essential factors in maximizing brand awareness with custom advertising umbrellas is to choose a high-quality product. A cheap and poorly made umbrella will give your brand a negative impression. Instead, invest in a high-quality umbrella that is durable, sturdy, and can withstand harsh weather conditions. Choosing a high-quality umbrella will make users happy and increase the chances of them using it more frequently, thereby increasing brand visibility.
Design an eye-catching umbrella
The design of your custom advertising umbrella plays a significant role in maximizing brand awareness. Make sure to use bright, bold colors, and make your brand's logo or message prominent and easy to read. The design should be visually appealing to catch people's attention and make your brand stand out. People will use the umbrella in public spaces, so the design should be eye-catching and memorable.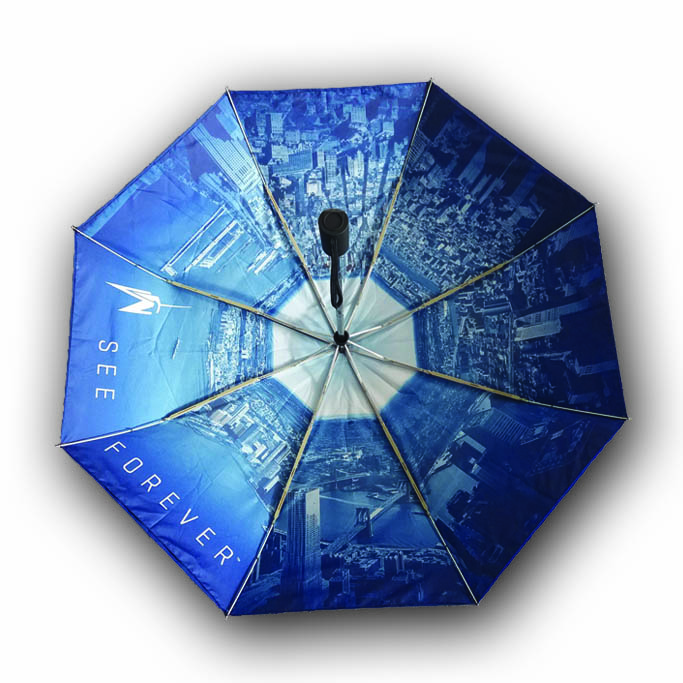 Distribute umbrellas at events
Distributing custom advertising umbrellas at events is an effective way to promote your brand and increase visibility. Whether it's a trade show, corporate event, or charity event, umbrellas can make for an excellent giveaway item. People will appreciate receiving a functional item that they can use in case of unexpected weather. Additionally, your brand will gain exposure to a large audience. Make sure to include a clear call-to-action or website on the umbrella, so people can easily find out more about your brand.
Use social media to showcase your umbrellas
Social media is a powerful tool to showcase your custom advertising umbrellas. Encourage people to take photos with your branded umbrella and share them on social media using a specific hashtag. This will not only increase brand visibility but also create user-generated content that can be shared on your social media channels. Make sure to engage with users who post photos with your umbrella and offer incentives or discounts for those who do.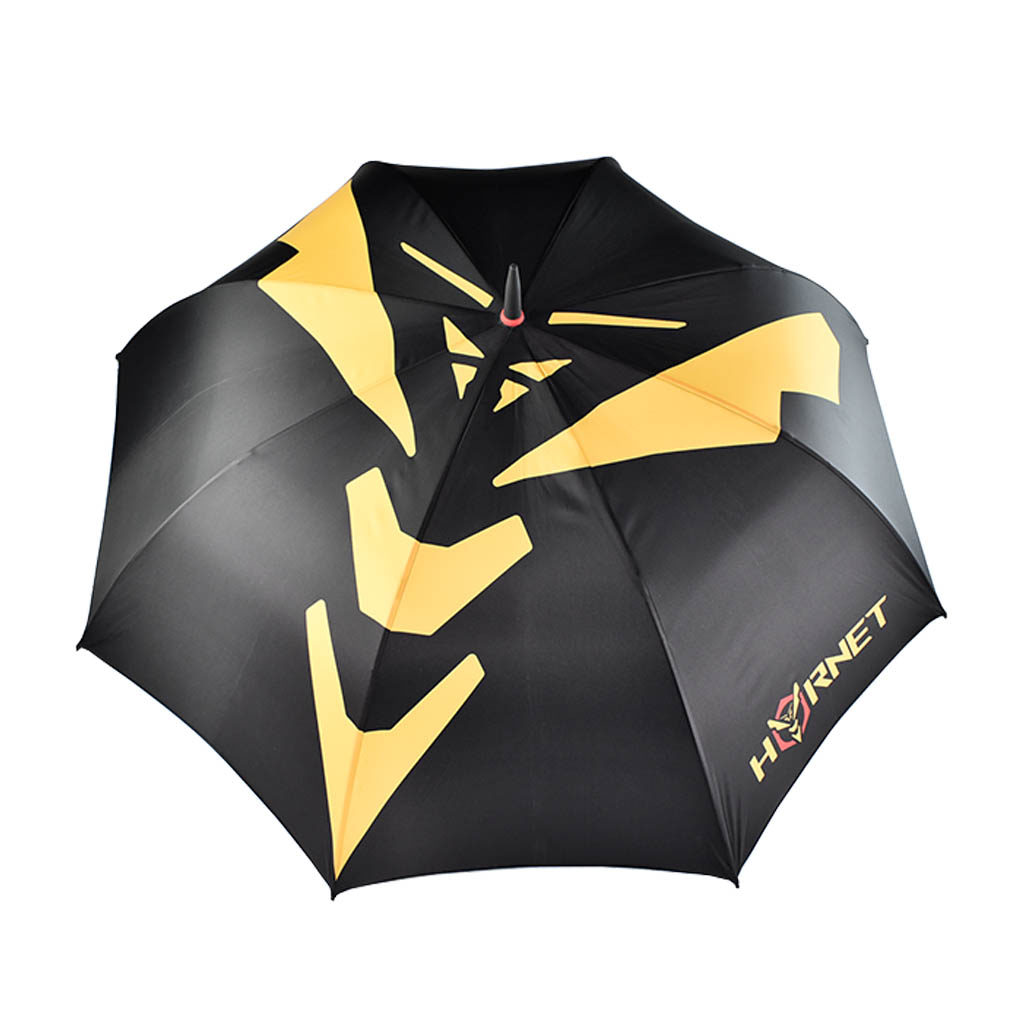 Partner with other brands or influencers
Partnering with other brands or influencers can also help maximize brand awareness with custom advertising umbrellas. Reach out to influencers who align with your brand and offer them a branded umbrella. They can showcase it on their social media channels, which will increase your brand's reach to their followers. Partnering with other brands can also help increase brand visibility to their audiences.
In conclusion, custom advertising umbrellas can be an effective tool to maximize brand awareness. By choosing a high-quality umbrella, designing an eye-catching design, distributing them at events, using social media to showcase them, and partnering with other brands or influencers, you can increase your brand's visibility to a large audience. Remember to use creative and innovative ways to showcase your brand, and always stay true to your brand's identity and message.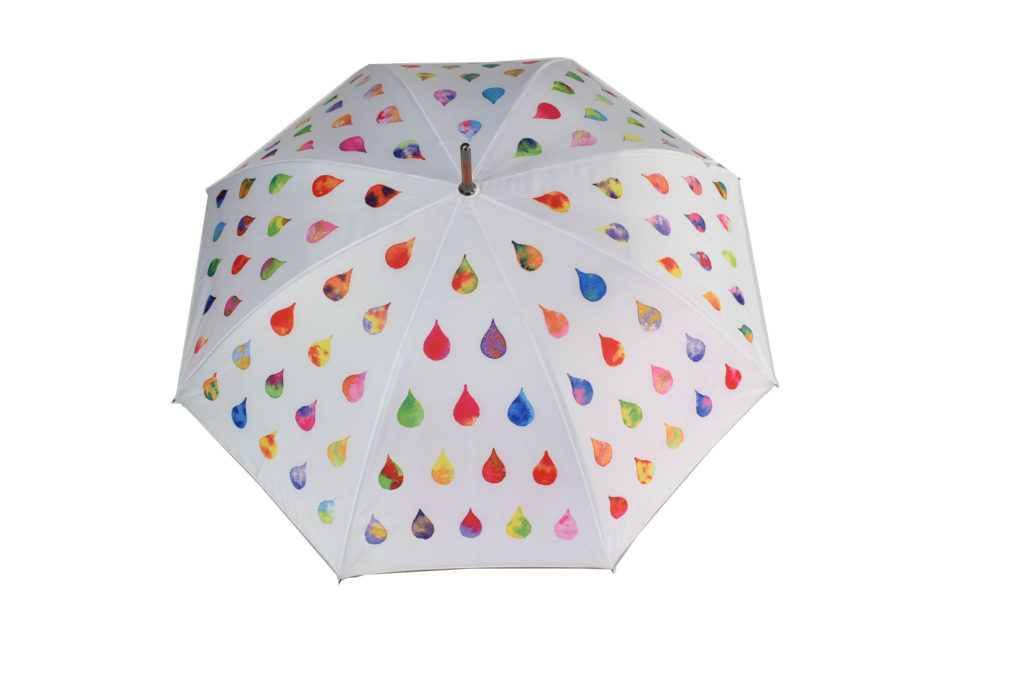 What can we do for you?
Wurlin-The Umbrella Workshop are not just fascinated with umbrella facts, we are specialists in bespoke umbrellas, bags, packaging and customised merchandise. Progressive and flexible, we work with creative agencies and brand owners to diligently explore concepts and develop custom branded solutions. Experienced in sourcing products with a global supplier reach, we are trusted partners to clients for innovative manufacture, structured project coordination and international distribution.
What is promotional marketing?
Simply put it's a marketing strategy which aims to get potential customers to choose your product or brand. The primary objective of promotional marketing is to keep your product or brand in the mind of the customer. You want them to buy from you so it's essential to promote your business effectively.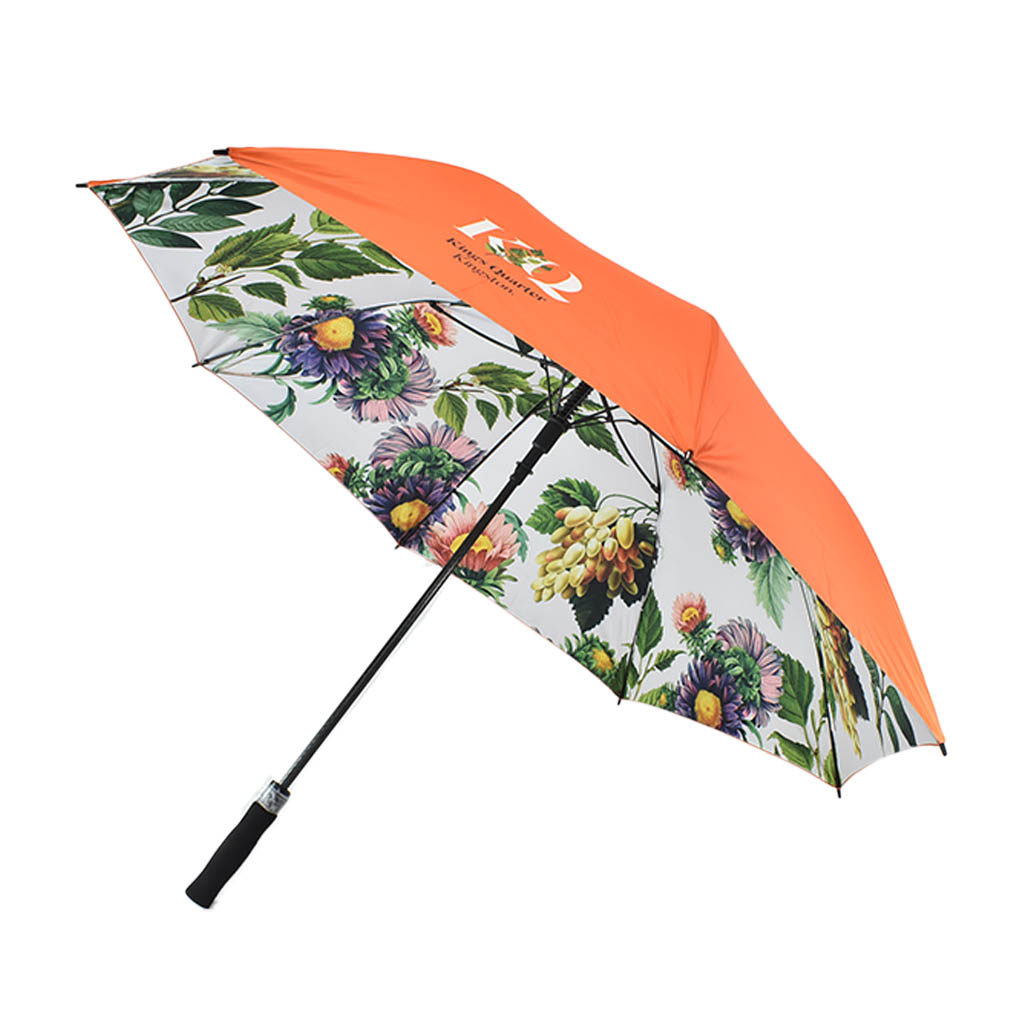 Create a distinctive brand identity
Your logo is part of this and you have probably thought about the design, colours and message but this is only part of your identity. Your brand identity represents your values, services, personality and ideas so it is important you get this right.
Get your message out there
So you've got your eye-catching logo, you have thought long and hard about your brand identity… what next? You need to get your brand visible to potential customers. First thing's first: know who your target customers are as this information is key to your campaign.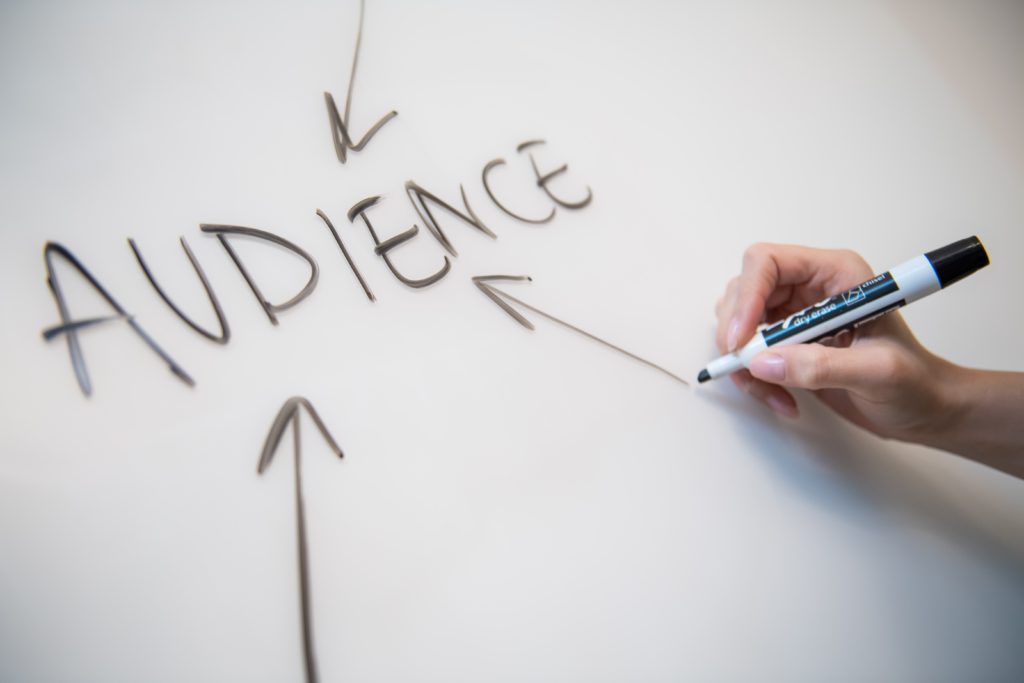 Promote your business
Once you have an idea who you are targeting you can think of the best way to get your message across. If you have more than one target market this message could be different. This is a competitive time and you want to stand out from the crowd. There are plenty of ways to promote your business including:
Mass media advertising ( business directories, magazines, newspapers etc)
Public Relations (press releases, launches, events, tours)
Sales based methods (competitions, discounts, coupons, gift vouchers)
Direct marketing (letters, emails etc)
Digital marketing through websites and mobile phones
Social networking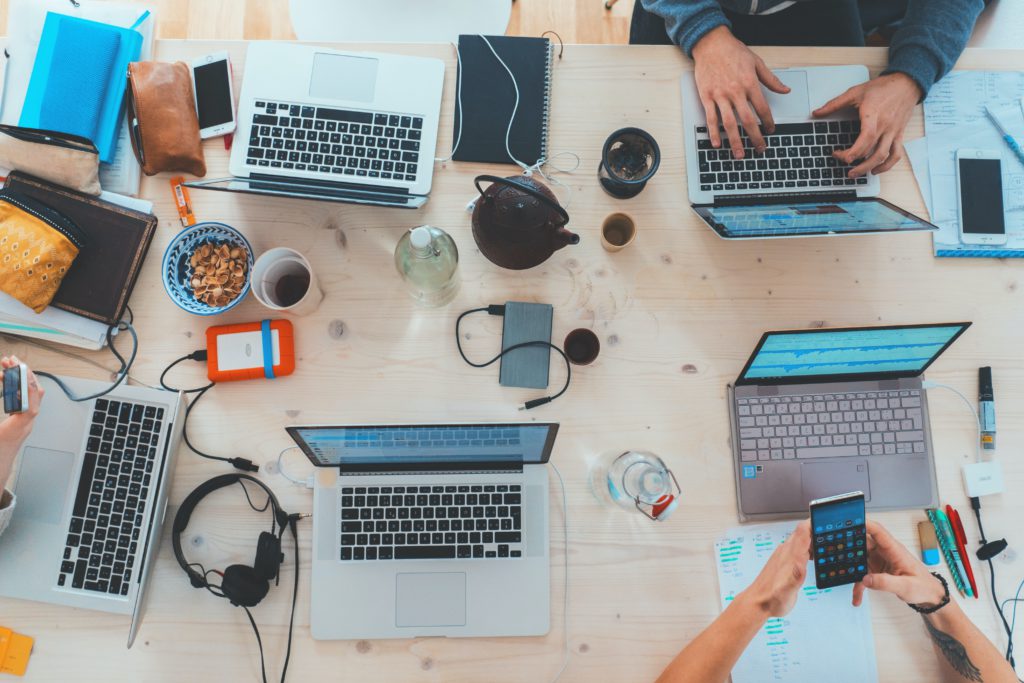 Promotional marketing focuses on getting your brand noticed and subsequently chosen by customers, ultimately that is what you need to succeed.
Spending time thinking carefully about your strategy can save you time and money. Some ideas to think about are:
Who is the target of your campaign?
Which incentives might work best for your intended customers?
What is your available budget?
Who will be responsible for running the campaign?
Promotional marketing is something that we know a lot about at Wurlin and we can get your brand noticed. Promotional products are an excellent way to keep your brand visible. It is important to choose the right promotional product for your campaign.
Promotional Umbrellas
These offer a great return on investment, not only practical but they promote your logo or brand every time they are used.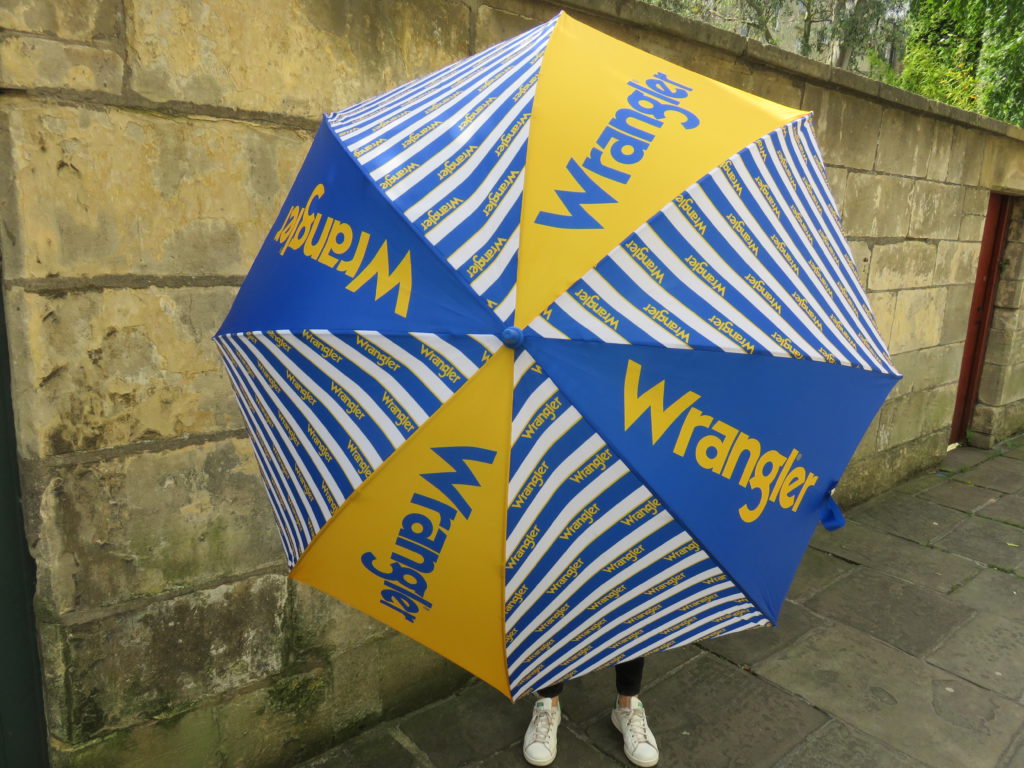 Promotional USB
A highly practical promotional item to give to clients, printed with your logo and you can have your brochure pre-loaded on to it and make it non erasable, so potential customers always know where to find it. The possibilities are endless.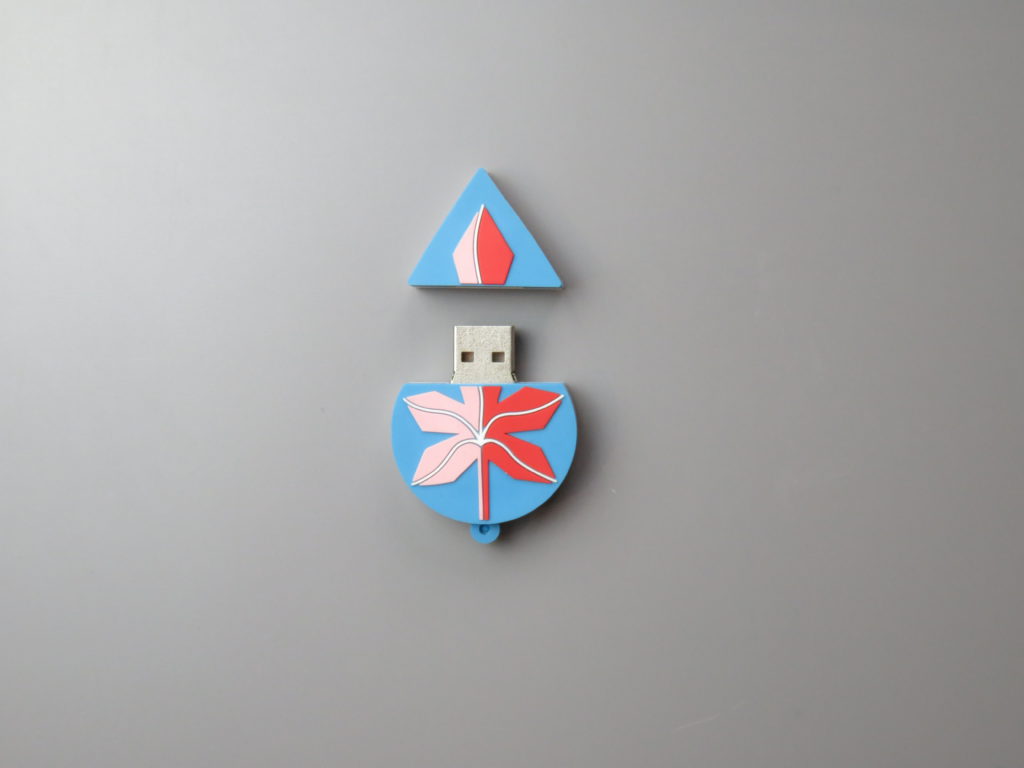 We recognise that consistent branding is paramount to your business and we can help with a number or innovative and creative ways to ensure that your campaign is a success.
Tell us what you want to communicate and we will do the rest. Our design team will come up with products and designs that target your audience cost effectively.
Contact us info@wurlin.com
Content created by Wurlin LTD